One of the biggest mental setbacks I have is the fear that I'm not as great as the people I admire and aspire to be like (artists, bloggers, entrepreneurs, etc). Those beautiful creative professionals seem like they have everything together so effortlessly and they continue to surprise me with their ability to stay fresh, relevant, and inspirational. Despite knowing that they all had to start somewhere, I always find myself feeling so far behind with so much left to go. Why do I feel like I have to start big and so close to the end?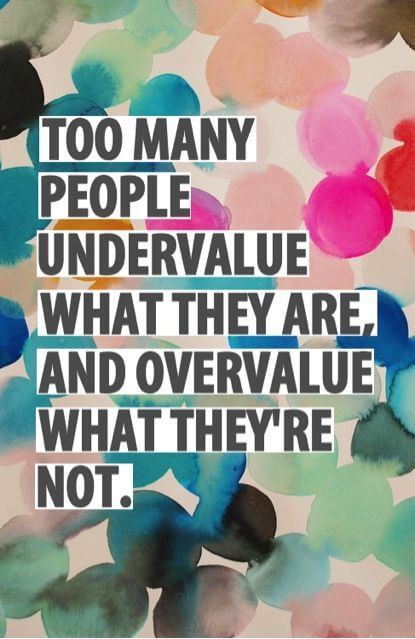 I keep forgetting that you don't begin a success. You become a success. If I continue overvaluing others and undervaluing myself then I will never be able to reach my full potential – emotionally, monetarily, or otherwise. This, just like eeeeverything else, is a work in progress and the first thing I need to do is be more aware of how this has held me back. There is always room for more voices in the conversation and my contribution is worthwhile as long as I believe in what I say and do. The only person who can diminish my talent is myself. I cannot give power to my negativity and allow it to prevent my creativity from flourishing. Moving forward, I have to measure success by myself instead of others and recognize that I can only get better from here on out.
Another problem of mine is that I tend to imagine lofty goals, the kind of goals that begin with "in an ideal world". Unfortunately this is not an ideal world. If it were, then my daydream would manifest itself without any effort at all. So while it's beautiful to dream big, it sets up an unrealistic expectation for myself. The difficulty of envisioning how big dreams can become reality can get easily overwhelming. My new goal (one of many) is to make sure that I will accomplish something small every day. A few hundred small things will no doubt amount to at least one big thing, right?
I truly believe that all of these self-counseling ideas I have will work if I can keep them up. I know that there will come a day – hopefully soon – when I have impressed myself with what I've accomplished. People will know my name, recognize my work, and see me as someone worth admiring. More importantly, I will see myself as worth admiring.
In what ways do you tend to undervalue yourself? What do you do to overcome them?
(image via pinterest)

Powered by Linky Tools
Click here to enter your link and become a part of the Love Yourself Linkup!