Do you ever feel like you're 22 going on 35, yet you're nowhere near "having it all"? Well, that's pretty much been the summary of my existence for the last five years. I'm not sure where this originated, but I've always thought that women in their 30s were the most beautiful, most pulled-together women I knew. They are confident, successful, still growing, and know what they want out of life. The problem is that to get to your 30s, you have to go through your 20s. Well, how does it happen? How do we become who we want to be?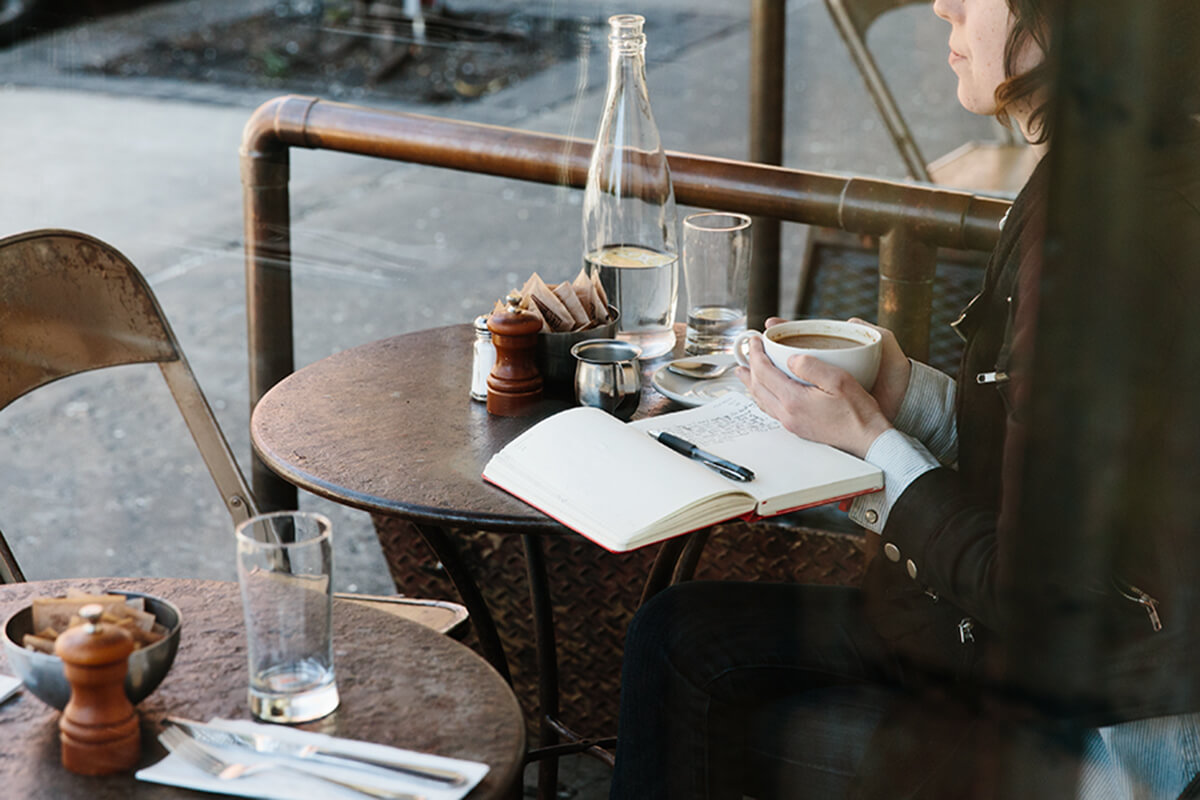 What I think (hopefully I'm right) is that your 20s are for growing out of the expectations of life that you developed in your teenage years. You expect life to be grand, to be fulfilling and revelatory… to matter. And yes, they can and will be all of these things. But just not in the way you expect them to be. To be able to see that, to truly see the beautiful life set before you, you will have to overcome the fears built by your expectations. So I've come up with a list of these fears, the ones I've felt made the most impact in my own experience. It's something I continue to revisit because I'm constantly battling in a struggle to overcome them. Hopefully they'll resonate with you as well.
change
This will be the decade of the most notable change, mostly emotional. Naturally we all want to hold onto the things that we know best, but this can hinder us from envisioning better futures for ourselves. Change is inevitable and the only solution is to embrace it, to allow it to carry you like a wave under a surfboard. Ride that wave.
taking risks
It's scary as shit to uproot your life and move to a new city or start a new job. Part of becoming an adult is knowing that you can jump, fall, and it'll be okay. Actually, we learned this as children but somewhere in our adolescence we re-learn the fear of falling, metaphorically that is, and it keeps us from going after the things we really want. Don't let this happen! Jump. And don't look back.
missing out
In college, when everyone goes out, you go out too! In this social media driven world, we are feeling more pressure than ever to be a part of things. If not, then we'll see it on Instagram or Facebook and feel like we've missed out on a great time or that our relationships will suffer because of it. But it's not true. Missing out on random social outings can be a good thing. It means you're prioritizing, figuring out what and who is most important and most valuable to you. Make all your moments count and only give mind and time to the people who really matter to you.
speaking up
You go through school being taught that you need to listen and follow rules to get ahead. The professional world is quite a different place. Confidence plays a huge role in getting what you want. If you aren't able to voice your opinion or stand behind your decisions, it comes off as wishy washy, indecisive, and immature. You need to know why you do the things you do and you need to be ready to defend yourself and your worth. Allow yourself to be strong. It's not bitchy, it's not delusional. Believe in yourself and give yourself the respect you deserve.