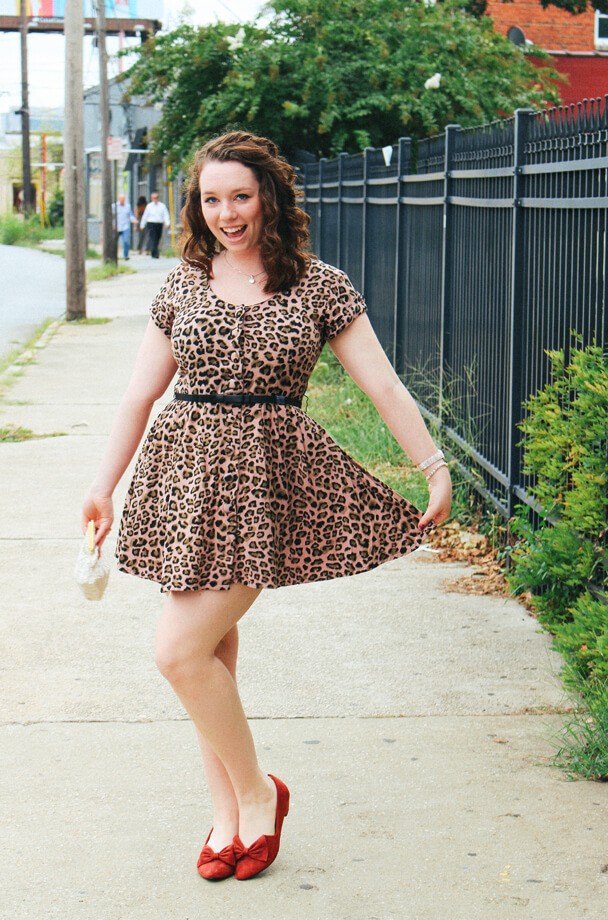 Neighborhood: Northlake
Day Job: Senior Customer Associate at Anthropologie
Dream Job: Working in a retail corporate office
Describe your personal style.
My style is very feminine. I love lace, bows, floral prints and color. Dresses are my go-to because they are such an easy outfit, and I definitely own one too many fit and flare dresses! I make sure what I wear is comfortable and reasonable for what I'm doing so I wear flats way more than heels.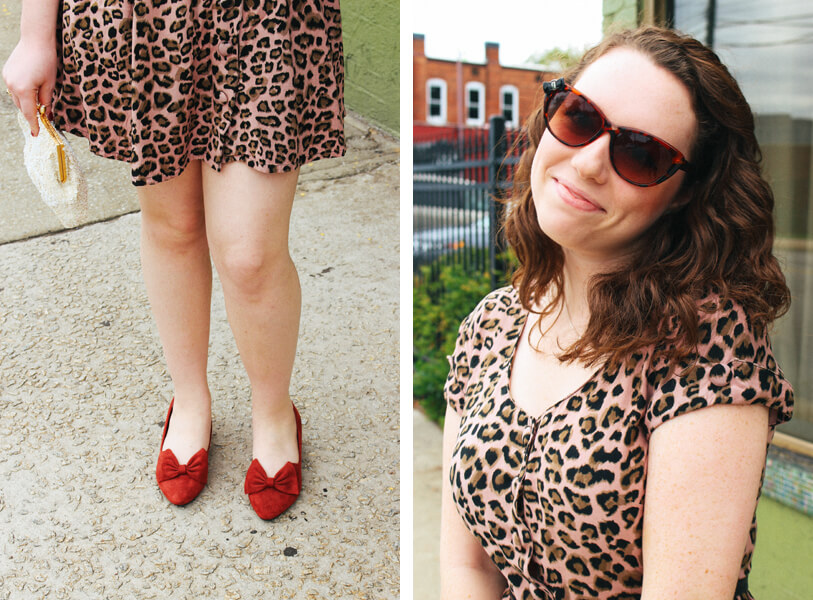 Do you have any icons that inspire the way you dress?
I absolutely love Taylor Swift, especially when it comes to her style. She always looks so sophisticated and put together from head to toe. I think at this time in my life I'm transitioning my wardrobe into something more age appropriate than what I wore in my teens, and I admire that she always dresses fashionable yet age appropriate. We have similar taste, as I love fashion inspiration from the 50s, which she definitely does well. She also enjoys wearing fit and flare dresses and embracing a more feminine look and I would love to wear everything in her closet! Hey, a girl can dream, right?
What defines great style?
If someone has great style it means they've made an outfit into a style completely their own. It may not look good to everyone's personal taste, but I love seeing people walking down the street who make a loud statement just by the clothes they wear and being completely confident no matter how crazy they may look!
What inspires you? What do you love about fashion?
The 50's definitely inspire me. I wish I could look like I lived in that decade every day. Women really embraced their bodies and being an individual. The silhouette of their clothes was a fitted top and waist with a fuller skirt, which is a very flattering look. I also love the fabrics and prints that they experimented with.
There's a great quote by Rachel Zoe that says "Style is a way to say who you are without having to speak." I think this is so true and why I love fashion so much. People judge you by what they see first. You can tell a man is a professional because he wears a suit, that a woman is modest if she covers more skin, or if someone is more eccentric if they're wearing a wacky outfit. If a picture is worth a thousand words, than an outfit is worth a million more. What people don't realize is that you are giving an unspoken impression of who you are by how you dress, and to me that makes your personal style one of the most important things about you.
What do you love about Atlanta? Where are some of your favorite spots?
Atlanta is incredibly diverse. There are so many different ethnicities, lifestyles, and religions that merge together in this amazing city. I love that there is so much to do here, and always somewhere new waiting to be explored. I love spending time in downtown and midtown going on adventures and discovering new spots and restaurants. I think the beltline is great, especially all of the amazing restaurants that surround it. I also love antiquing at Kudzu and Paris on Ponce and I always wonder what life antiques have had and where they've come from. When it comes to thrifting, I'm a Buffalo Exchange addict. It's in the Virginia Highlands area and while I'm there I always have to stop by the Krispy Kreme and grab a fresh hot doughnut!
dress / secondhand
shoes / modcloth
clutch / etsy
sunglasses / urban outfitters
watch / fossil
necklace and bracelet / cloverpost
ring / heirloom