I've known Elizabeth for less than a year, but she and I clicked pretty immediately. We both love a good cup of joe, shopping in vintage boutiques, and festival dallying. But more than common interests, she's got a seriously kind heart and has been one of my biggest supporters this year. She's definitely a keeper. <3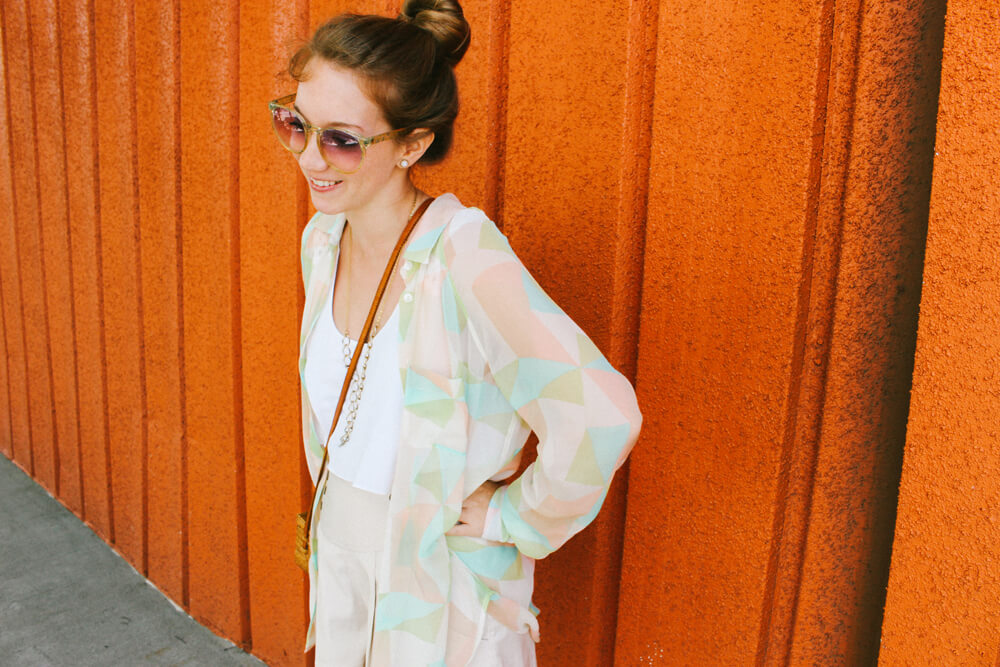 Name: Elizabeth T.
Neighborhood: Old Fourth Ward
Day Job: E-Commerce Merchandiser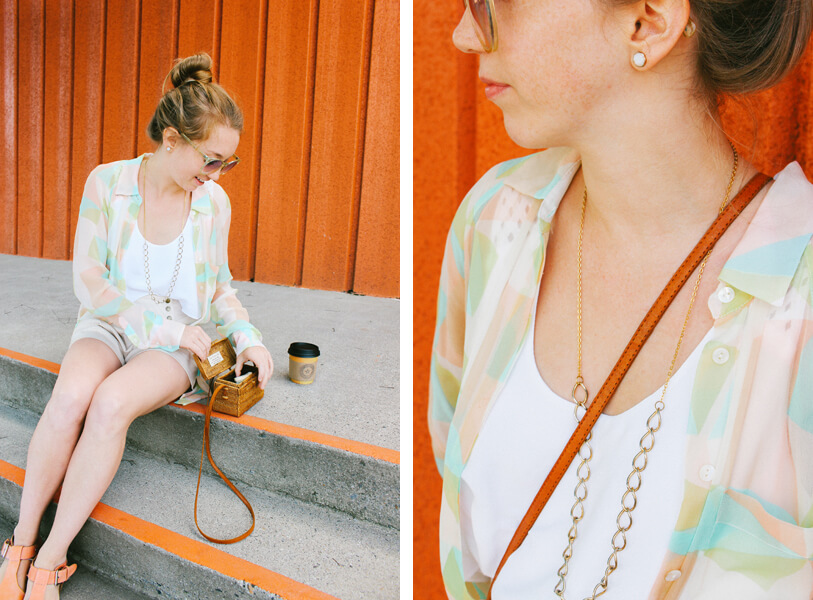 What motivates you as a creative professional?
The beauty and my love for the final product. Having experienced many aspects of the fashion industry, I know the amount of work it takes to both create new products and also have it be successful. From the stages of consumer demands influencing the product development, to buying into the samples displayed at market, and finally seeing the full-formed assortment come into completion at the retail stores – each piece of merchandise has had so much thought and energy poured into it. It's exciting to see the final masterpieces, work them into displays, try them on, and share my giddiness with others that love it too!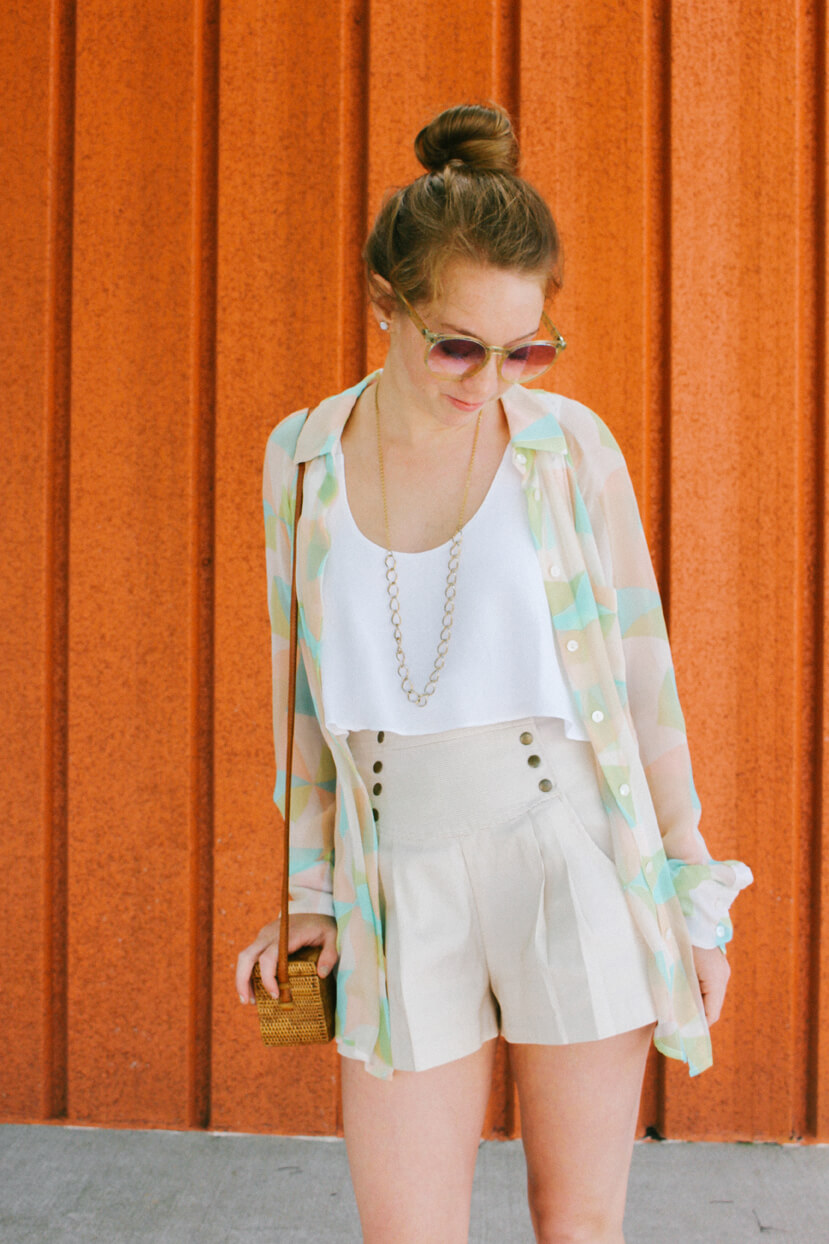 What do you love most about living and working in Atlanta?
Atlanta is a good size for me – not too big, but definitely a city with culture, delicious food, and millions of things to do. I love its historical elements, like the preserved and repurposed Southern and Industrial architecture. On top of that, it has the most trees of any city I've ever seen. Having lived in NY and DC, I can say that I really appreciate trees!
The work environment in Atlanta, and in the South in general, is a lot different than what I experienced from working on the East Coast. The culture is a bit more relaxed here and the quality of life is fairly good for most people in Atlanta, so I think that's reflected in workers' mentality. Only about 50% of professionals in Atlanta are married to their work… as opposed to the 90% in NYC. People here leave work on time regularly and it's refreshing.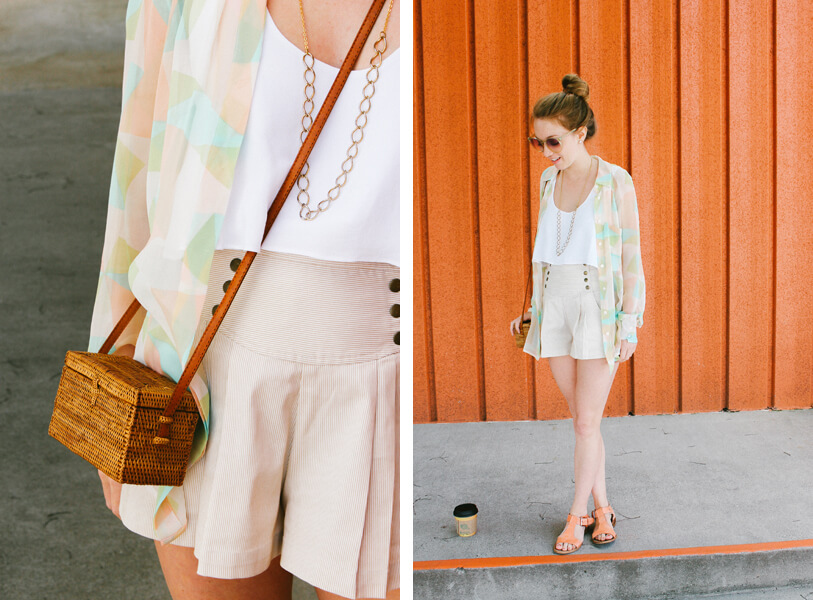 Where are some of your favorite quintessential Atlanta spots?
There are too many! I love The Porter in Little 5 for their amazing beer and even better food. Dancing Goats is right around the corner from me so I go there a lot – great coffee and outdoors space. Java Jive is one of my favorite brunch spots; you can always get a table and they have this 1950's diner atmosphere that reminds me of my grandparent's house. The have consistently good coffee and food as well. I also really love Freedom Park for a good outdoor picnic – the spot at the intersection of Freedom and Moreland, right over the hill bordering Moreland, is the best.
What is the best advice (personal or professional) that anyone has ever given you?
I think my parents always telling me that hard work always pay off in the end. My first year out of college, I must have gone on over 30 job interviews, It was terrible. I'm already a nervous person by nature and I hate the interview process. I felt like my strength was showing that I was a solid, competent worker once I was hired, but getting hired was the hard part. I had to go through a couple of unpaid internships to get to where I wanted to be professionally. Maintaining a positive attitude while not getting paid to work was challenging, but I had faith that my recommendations and drive would set me apart.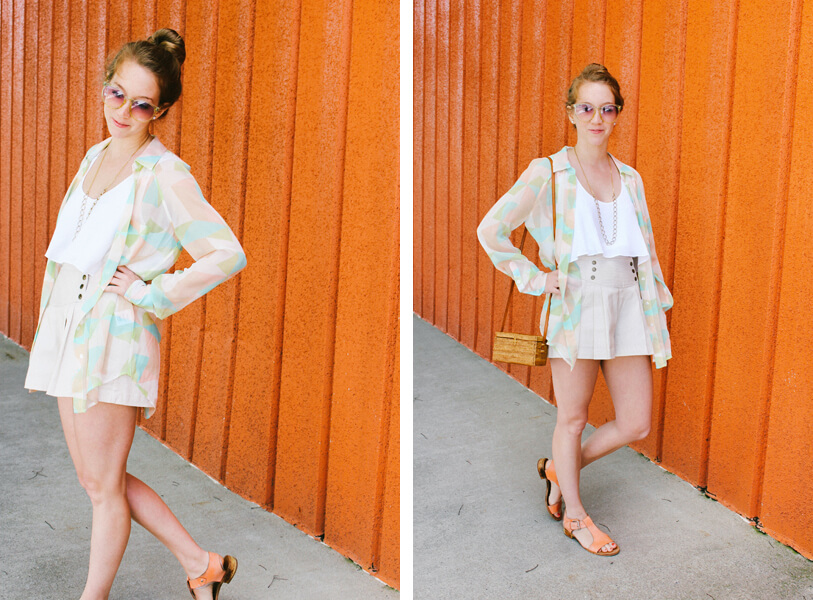 sheer button-down / equipment
tiered blouse / anthropologie
shorts / anthropologie
sandals / anthropologie
chain necklace / behind the glass
cross-body purse / shoefly
sunglasses / vintage italian hand-me-down