Something that I really love and want to get back to is interviewing other creative and stylish individuals. The connections I get to make in this city are more inspiring than anything else could ever be. I do tend to make connections with other women, not because I particularly choose to, but because there's a deeper understanding between us about how our creative pursuits really affect the trajectory of our success – both professionally and personally. As women we are carriers of the responsibility to nurture families and raise the next generation. That added layer of pressure on top of trying to chase our dreams makes every step feel that much more crucial; every success and every failure is that much more important. Anyways, I digress.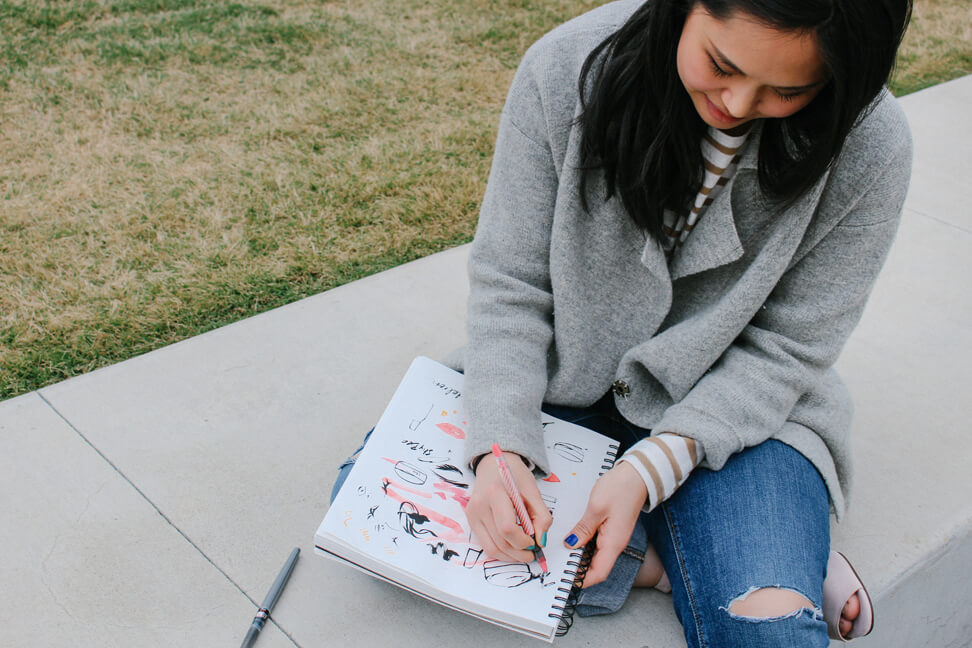 Today I introduce you to Anna, a fellow artist who is brimming with talent and just trying to make her way up in the world. She's already got the hard part down, I mean just look at her illustrations. Now all she has to do is be patient and wait for the world to pay attention. I have no doubt that soon this girl's IG followers with explode and I'll be seeing her drawings all over the industry. Her work is effortlessly precise yet loose, a striking balance of form and free strokes.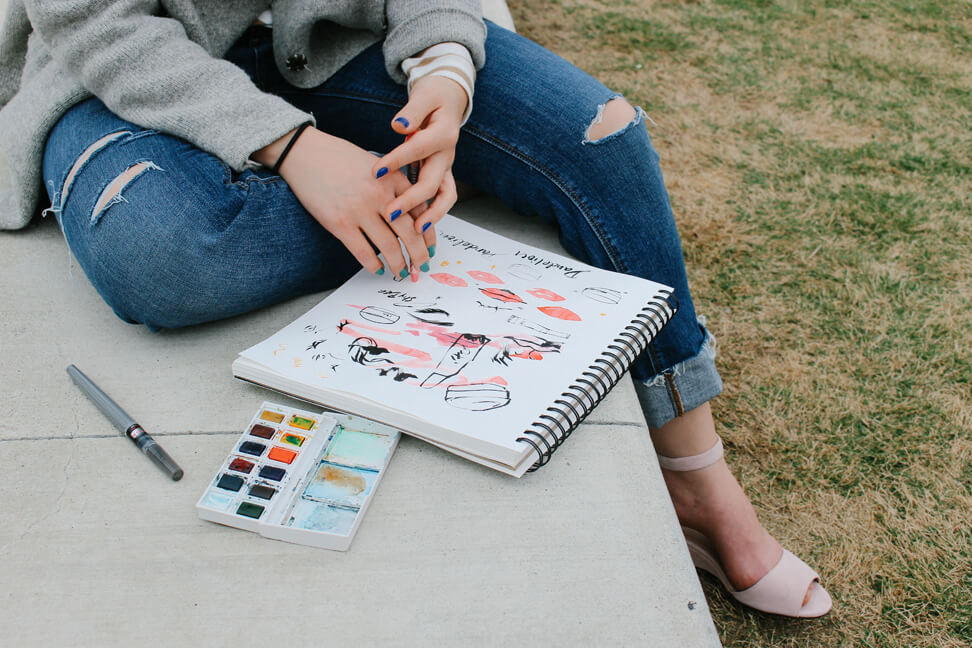 When did you start illustrating? How did you decide that pen and paper was your destiny?
I started drawing early in grade school–really the same time anyone else starts drawing. Nothing else really "clicked" with me like art did… and I threw myself into it wholeheartedly. Maybe art found me 😉 I haven't stopped drawing since.
Why do you focus on beauty and fashion? What do you love about it?
I focus on beauty and fashion because those are 2 industries that respond to art, creativity, and beauty openly. I was also a major tomboy when I was younger and now I don't go to bed without a 5-step skincare routine. It's a part of my adult life as well as being a visually exciting industry.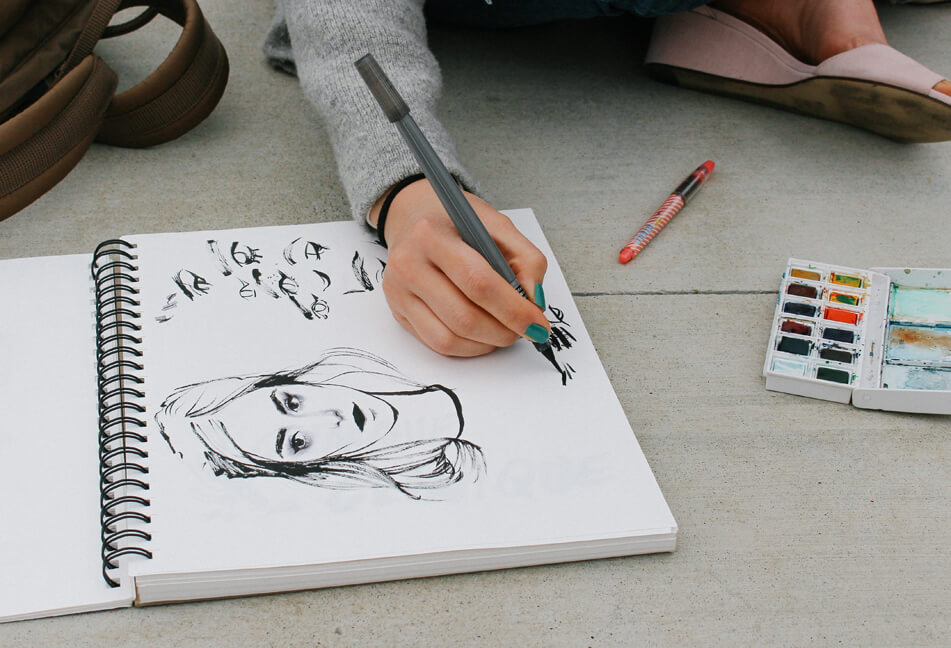 What is the most difficult challenge you've gone through as a freelancer?
The most difficult challenge I've gone through as a freelancer has been in time management. There are no set times anymore (except for deadlines!) so in one productive day, I can work way too little or way too much.
Describe a day in your life.
Most days, I wake up around 8am. I make coffee, put on a comfortable dress, and grab a small snack before I settle into my office at around 9am. I check my emails and read some funny or interesting news stories that day. Then I get to work with whatever is on my checklist. I'm always working on 2-3 things at once so I can shift my time between my projects whenever I feel like I need a break.
I have been beauty blogging recently so now I make time to take photos of product while the Sun is still up. I'll eat dinner with my boyfriend once he gets home from work and I'll "relax" for the rest of the day. I'll probably still be networking or social media apps though–I really should improve on that!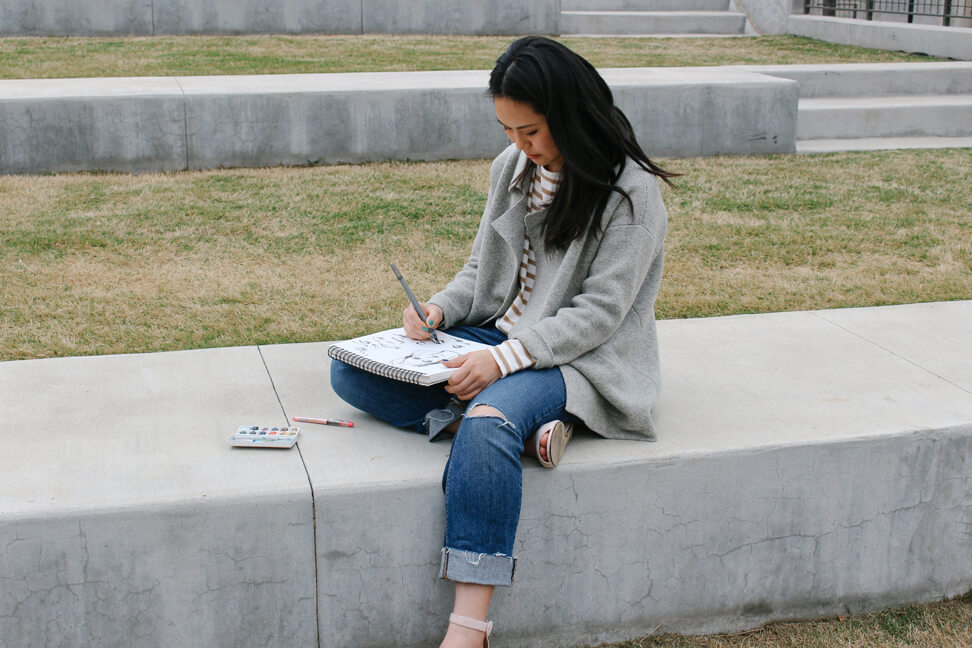 In all the work you've done in the past, what are you most proud of?
My favorite project has been the work I did with Miu Miu for the launch of their first fragrance. Miu Miu is one of my favorite brands and they represent an independent, chic and charming girl. I never had a difficult time with my inspirations! I felt like I was drawing for myself.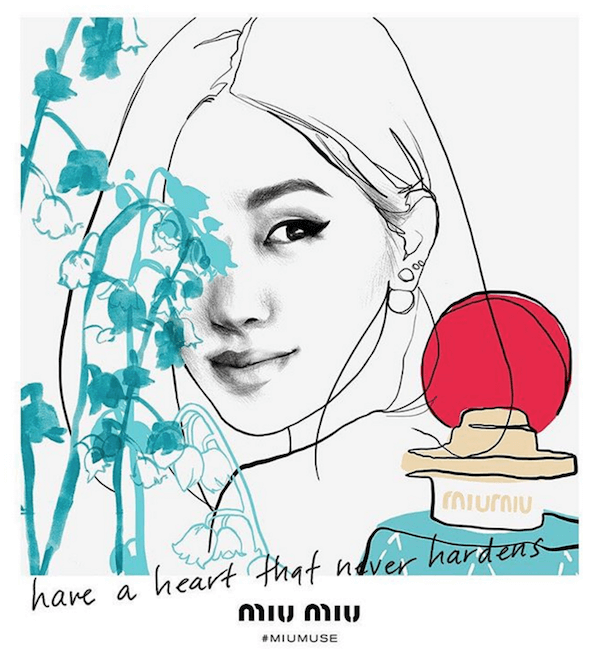 If you could learn any skill at all, what would it be?
Wow, there's way too many things. I really wish I could improve my photography or videography skills. And motion media is very popular these days too. I also wouldn't mind being a better cook, haha!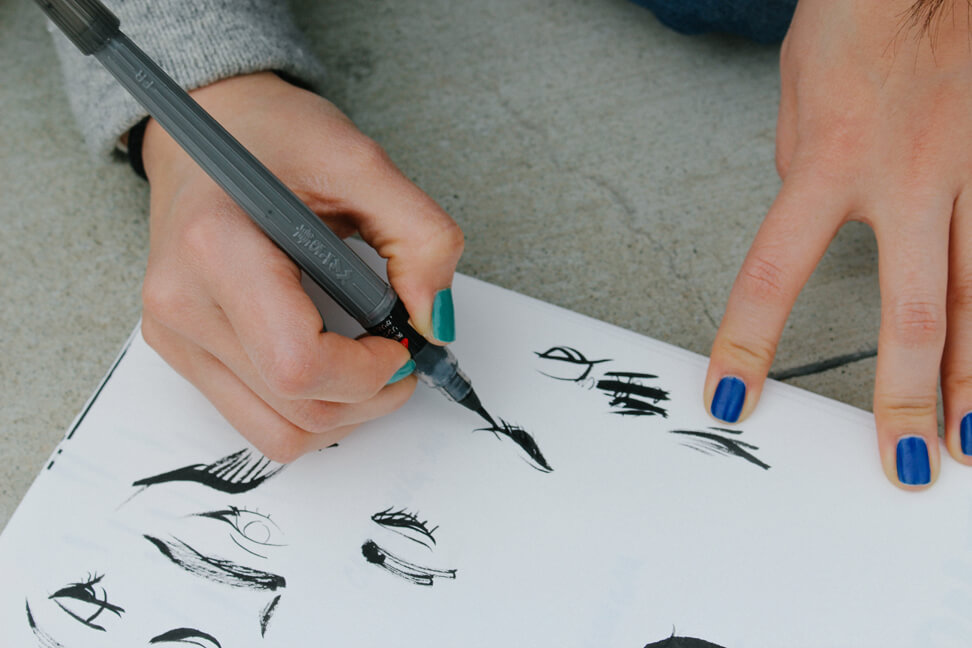 What do you aspire to, as an artist? What does an ideal future look like for you?
My ideal future is to be doing what I am doing now, but on a more professional and consistent level. I want to collaborate with more brands in packaging, social media, and art direction. I want to be able to share my work with the world.
How do you motivate yourself to keep creating, keep pushing forward?
I look at other artists and visual designers to see what they are doing and with who. There's a fine line between motivating and depressing myself, honestly. I also like to get out and "see" whats happening in my area–murals, a cool bookstore, and even the design of a nice coffee shop are all interesting.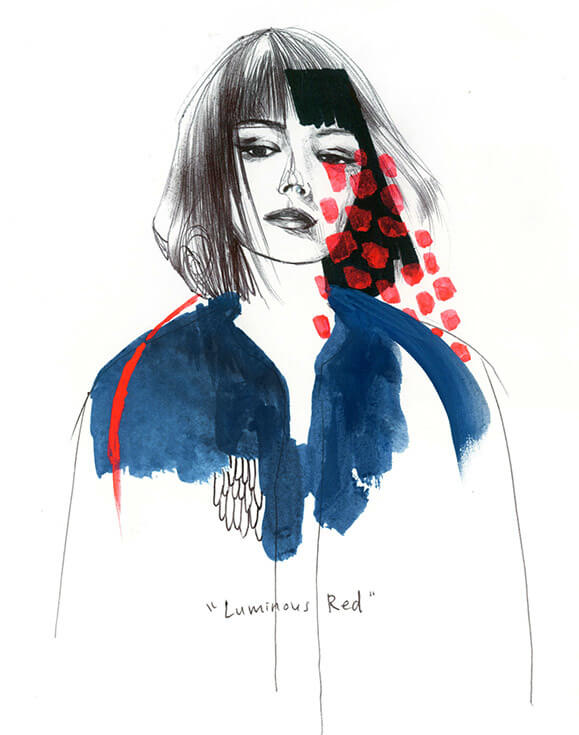 What do you love about Atlanta?
I love that it seems small, but every year Atlanta has so much more to offer. It's going in a direction that feels really great.