Something that I really love and want to get back to is interviewing other creative and stylish individuals. The connections I get to make in this city are more inspiring than anything else could ever be. I do tend to make connections with other women, not because I particularly choose to, but because there's a deeper understanding between us about how our creative pursuits really affect the trajectory of our success – both professionally and personally. As women we are carriers of the responsibility to nurture families and raise the next generation. That added layer of pressure on top of trying to chase our dreams makes every step feel that much more crucial; every success and every failure is that much more important. Anyways, I digress.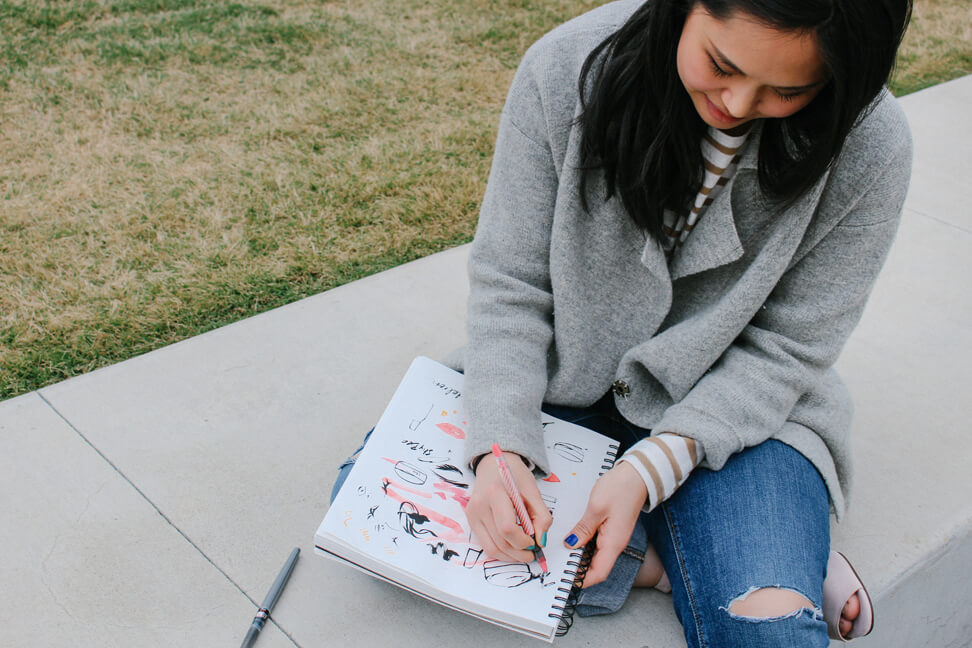 Today I introduce you to Anna, a fellow artist who is brimming with talent and just trying to make her way up in the world. She's already got the hard part down, I mean just look at her illustrations. Now all she has to do is be patient and wait for the world to pay attention. I have no doubt that soon this girl's IG followers with explode and I'll be seeing her drawings all over the industry. Her work is effortlessly precise yet loose, a striking balance of form and free strokes.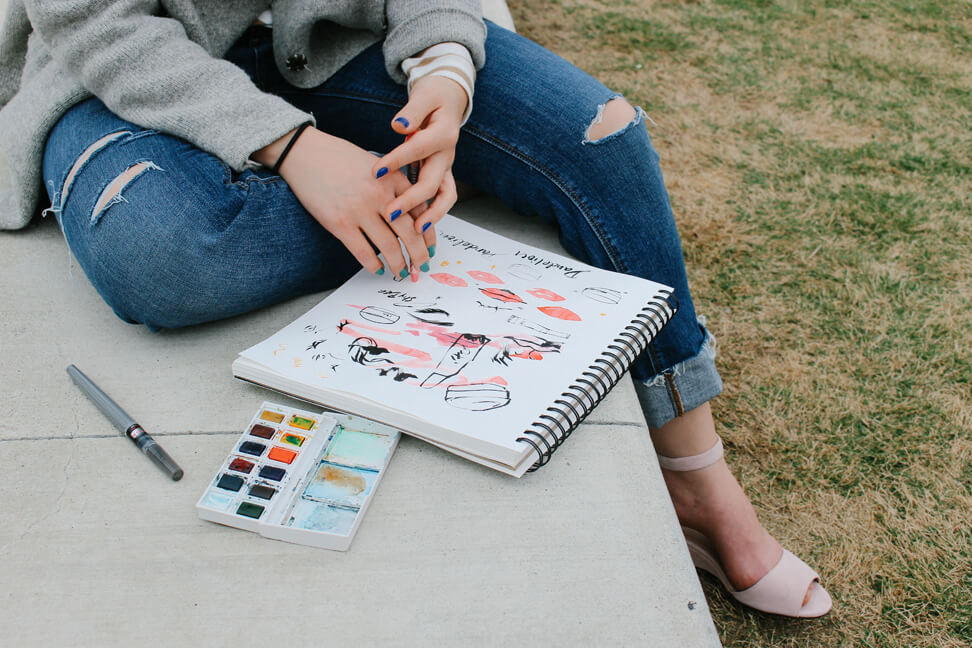 When did you start illustrating? How did you decide that pen and paper was your destiny?
I started drawing early in grade school–really the same time anyone else starts drawing. Nothing else really "clicked" with me like art did… and I threw myself into it wholeheartedly. Maybe art found me 😉 I haven't stopped drawing since.