Gorgeous days equal fun activities with friends!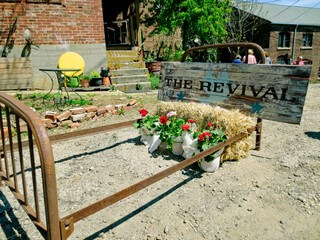 Kelly and I took the liberty of spending a Saturday exploring Salvage Atlanta at Ambient Plus and The Revival of Vintage at The Goat Farm. She was hunting down new patio furniture plus other miscellaneous items to fill her delightful new home and I was looking for things to somehow craft a makeshift studio in the neglected sun room of my apartment.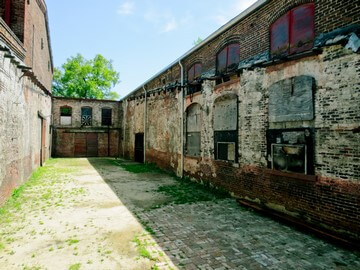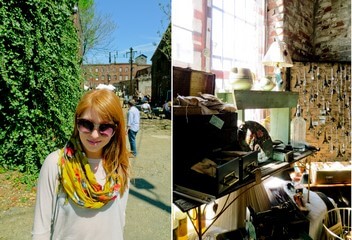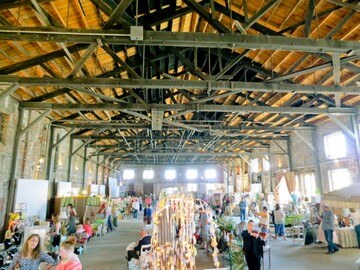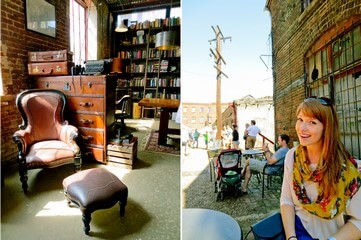 I didn't find a table or desk, but I did find some sweet things I probably did not need (what's new).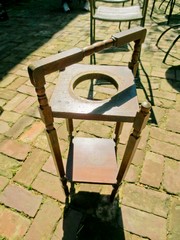 Wooden thingy // I came upon this weird piece and was immediately intrigued. The generous vendors who sold this said it was originally an ashtray holder. I scooped it up as a present to Ben for its potential to be a unique potted plant holder (or to hold any sort of dish really).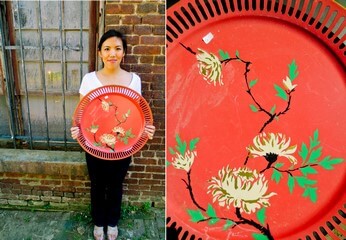 Floral platter // I just loved the design on this metal tray and for $5, how could I possibly resist? Haven't figured out its place just yet but I'm glad to have it.
Ammo box (oops no picture) // Towards the end of the day, I was beginning to really pay attention to what vendors were using to display their items. This little painted ammo box was on the ground, holding garden dice, and my mind went straight to art supplies. It's too heavy to travel, but would be the perfect home for some various containers of brushes, pens, etc. Perhaps even one day it could turn into a mini planter.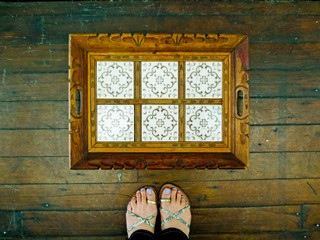 Tile & wood tray // UMMM this is my favorite find of the day. Wherever it goes or however I'll use it, I will love it forever.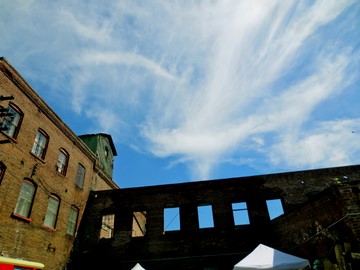 A successful Saturday, if I do say so myself!