Oof. I've been taking some long breaks in between blog posts. To some degree it's willful but I also think that time has just been zooming past me. Since the last time I wrote, I've been breaking in a "new" job. Well technically it's an old job I used to have, but I'm new to it again. I'm in the process of figuring out my true routine and also wondering if there exists such a thing. But that's for another post.
THIS POST is centered around a delicious Korean dinner I had out in Duluth. I'm trying to get back on the train of trying new stuff instead of wading in my comfort zone. Tasting and experiencing new things is a big part of my life and something that really motivates me to blog, to instagram, and ultimately to make art. I can't make new work unless I feel new myself.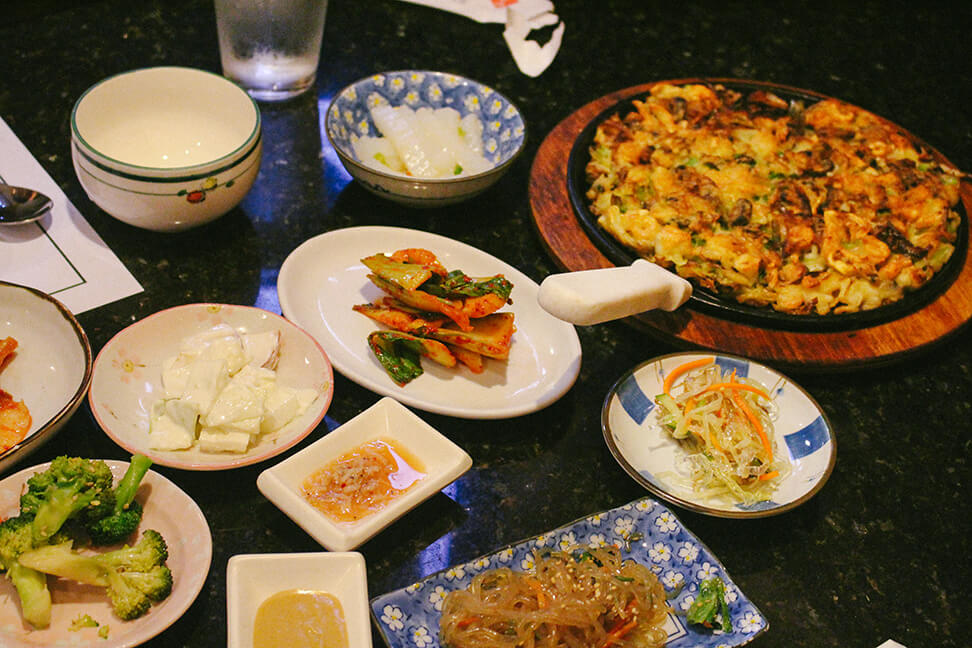 Jang Su Jang. SO GOOD. I'm not an expert in Korean food – like by far one of the asian cuisines I've had the least experience with – but this shit was bananas. We were a table of two but we ordered four dishes because… because. Thankfully I had a friend of mine who is actually Korean guide us in our choices. This led us to try many a dish we definitely wouldn't have just picked out ourselves.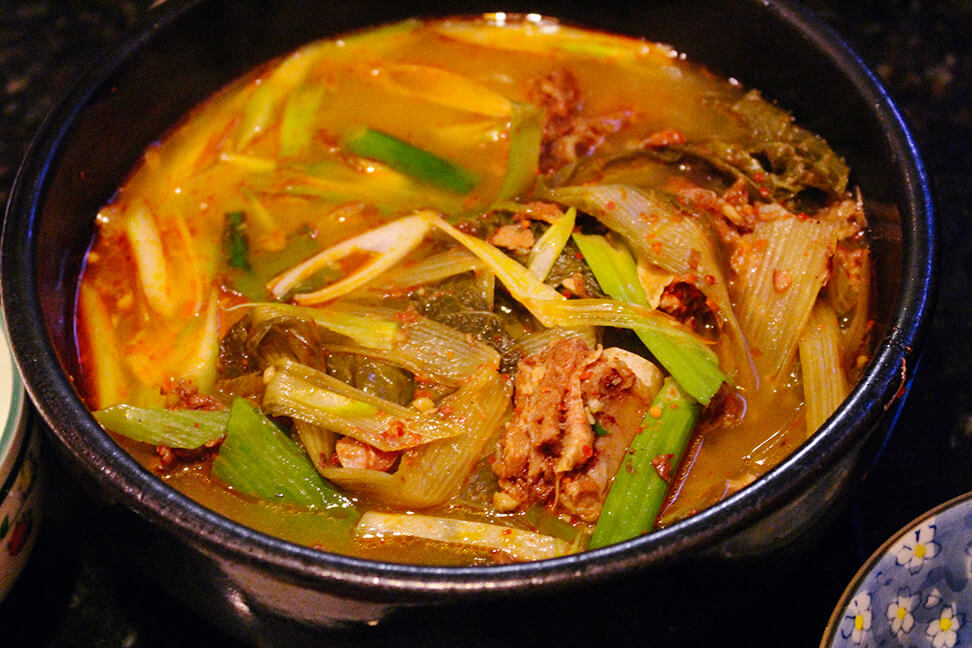 Hands down our favorite dish was this spicy beef stew, wooguhji galbi tang. This was loaded with veggies and had a lemongrass spicyness to it that I've not ever associated with Korean food – it reminded me a little bit of Thai tom yum soup. There was a homeyness (is that a word?) to it that made both me and my friend feel like our parents would love it. Humble, satisfying, delicious. And great with the crunchy rice at the bottom of your stone bowl.
Our seafood pancake, which I end up getting at almost all Korean restaurants, was good but not extraordinary. It did the job. We also ordered bossam, which is pork belly wraps, and mul naengmyun, a seasonal cold noodle dish. I thoroughly enjoyed both of these but it's that beef stew that has me thinking that I'll go back. Also there was such a big menu, who knows what else!
Jang Su Jang is about a half hour drive outside of Atlanta but with no traffic, it's really easy to zip over there for a nice long dinner with friends. Highly recommend.