Houston for Lunar New Year, two very short days, lots of delicious meals and quality time with my family. When can Atlanta get some of this amazing Vietnamese food? Below acts as a pretty good visual checklist of all – well, most – of the things I can only find in Houston. I'm sorry, I probably should have taken note of WHERE all these dishes are, but I'll do the best I can…
These crazy sausage spring rolls (I think it's nem nuong cuon). These are like your normal Vietnamese spring rolls EXCEPT there's also grilled sausage inside along with a crunchy fried stick thing. It's a very difficult thing to describe, but so unbelievably scrumptious. And I have no idea what is in that yellow dipping sauce. Egg? Someone who is more Vietnamese than me, please help me out.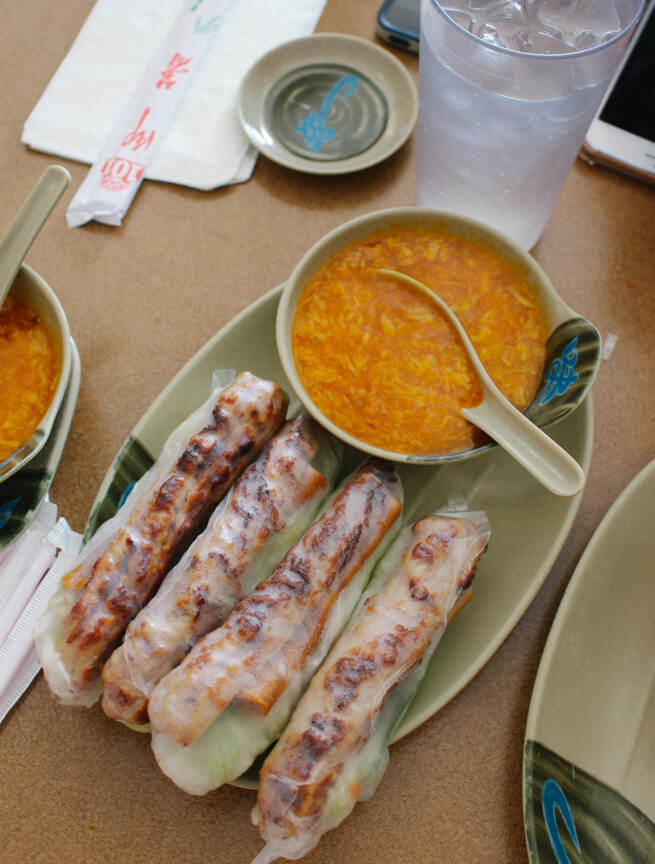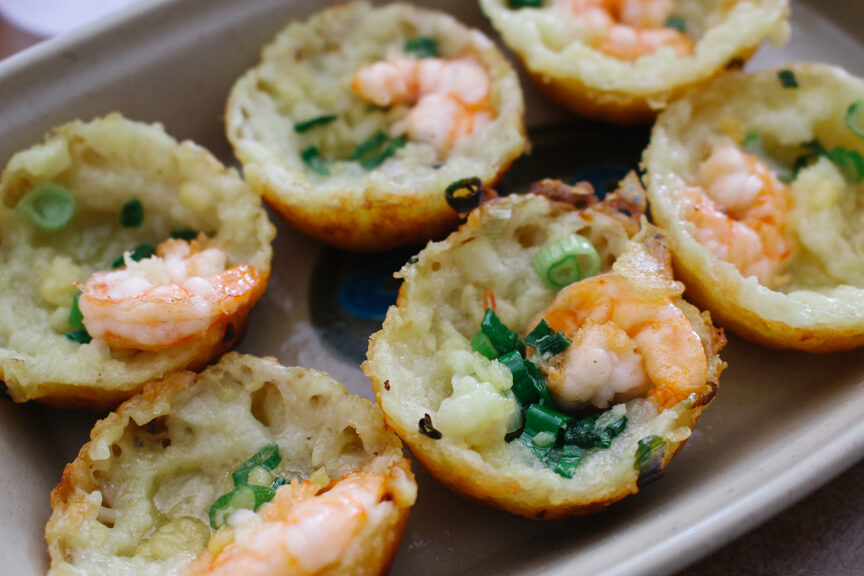 2. Banh Xeo (in various forms). I actually do think you can find this in Georgia but I don't think it's as good? I'm not sure.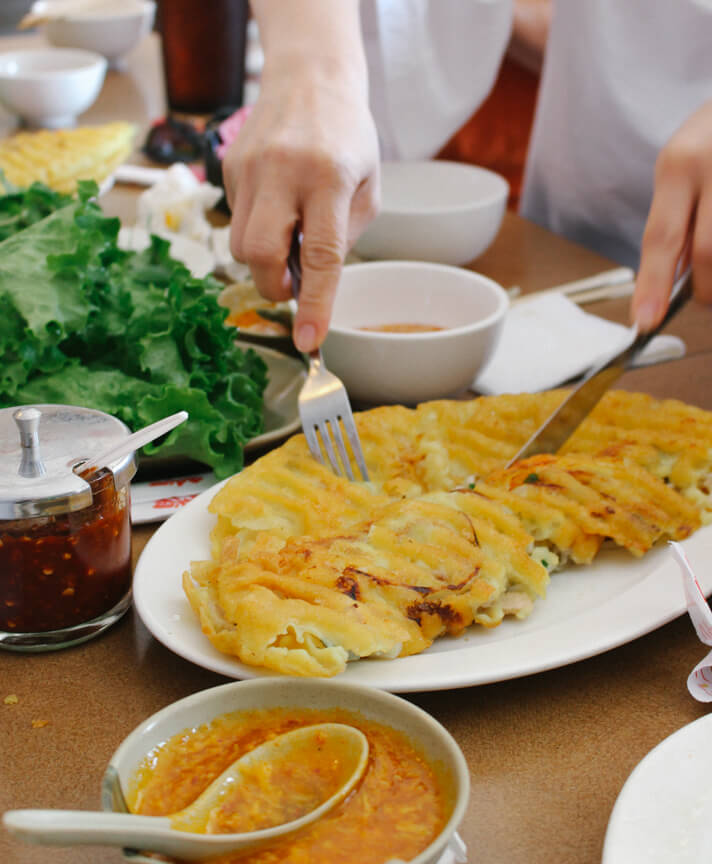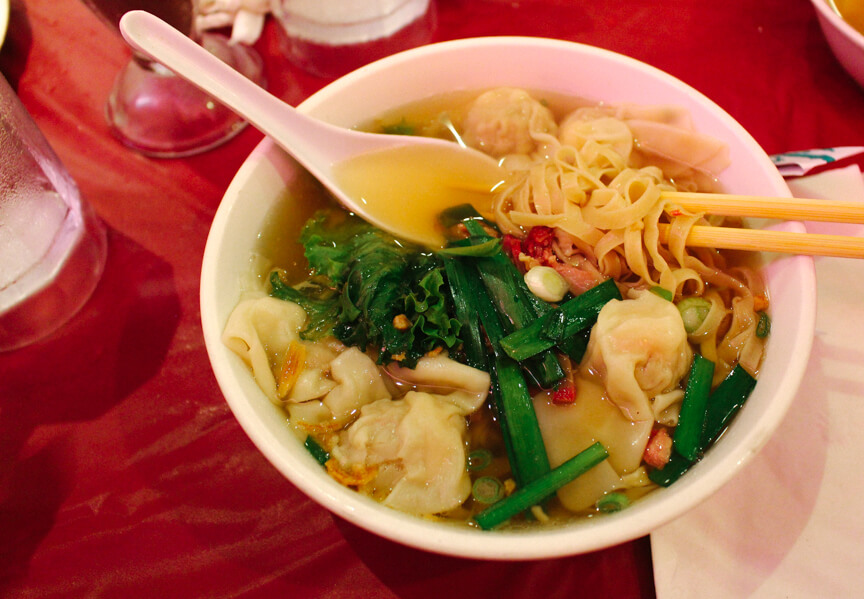 3. Vietnamese Chinese Food. There are like LOTS of restaurants that are like a hybrid? Vietnamese food with Chinese accents. Either way I like it all.
4. Che. Specially RED BEANS. Again, another thing you actually can find in Atlanta on BuHi BUT it pales so much in comparison to Houston that I cannot even bring myself to get it. Every time I try, I end up throwing it out. And in Houston, I get one like every single day. Happy hour is che hour.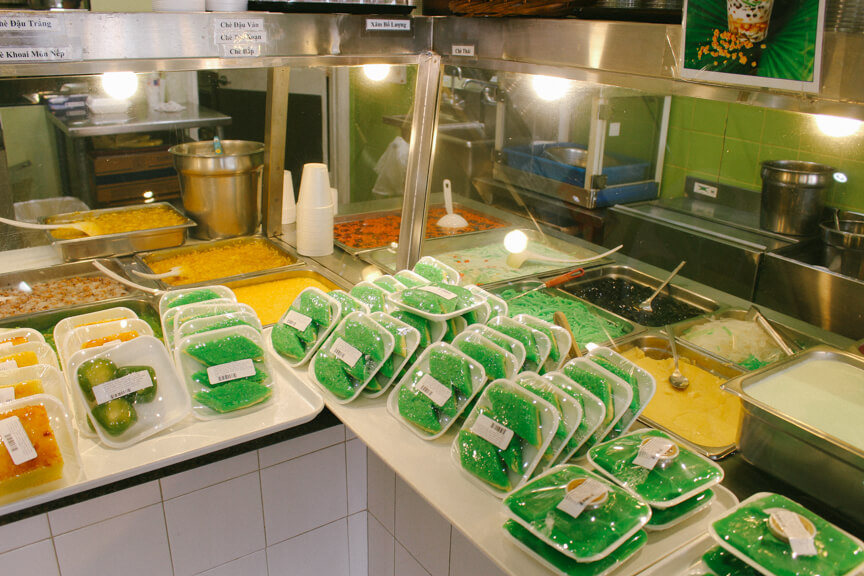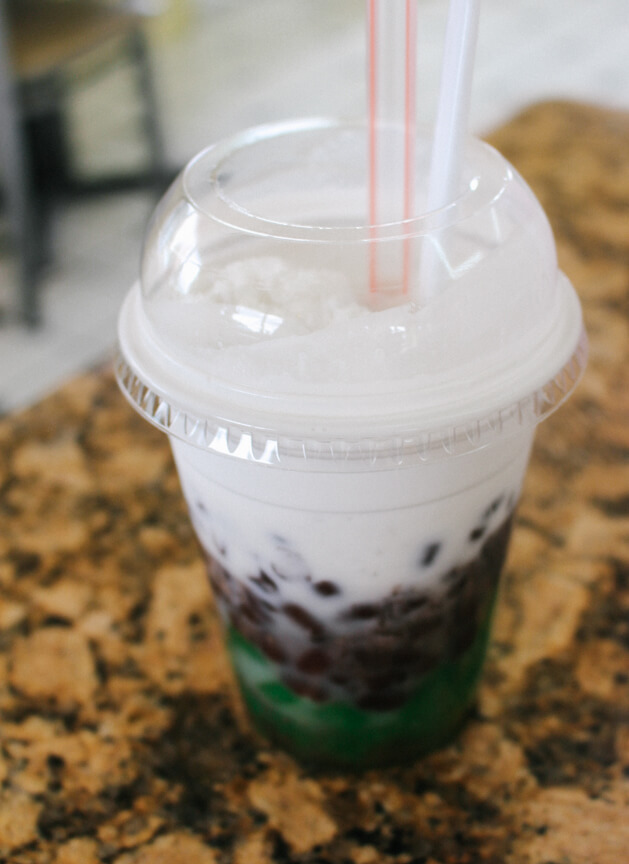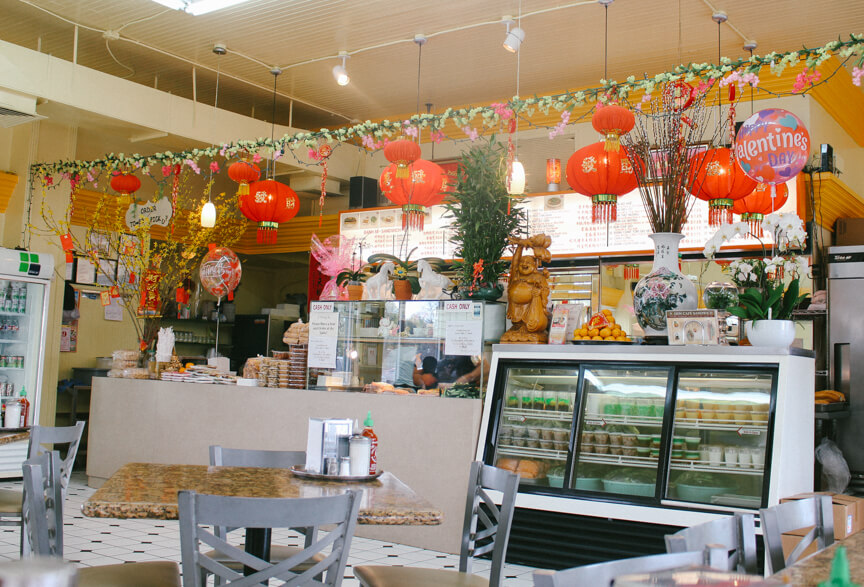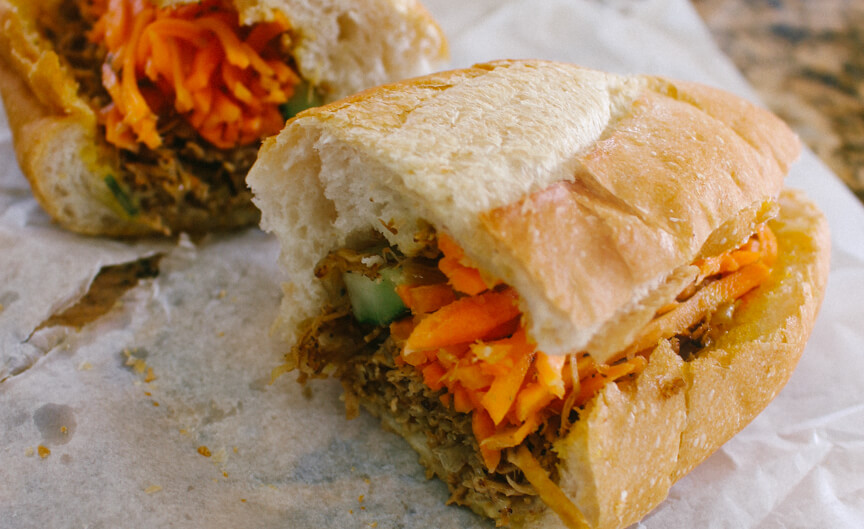 5. Banh mi. SO. This is the one thing I'm proud to say we actually have a really great option for (Quoc Huong) on BuHi. The banh mi we get in Houston is a little different – more butter. Lots more butter. Which is awesome in its own way.
6. Papaya Salad with Beef Jerky. I have a feeling this is in Atlanta but I just haven't found it yet. Anyone know something I don't? This, like most of these other dishes is just about ingredients. I don't know if anyone does this jerky, I don't know if anyone does the sauce.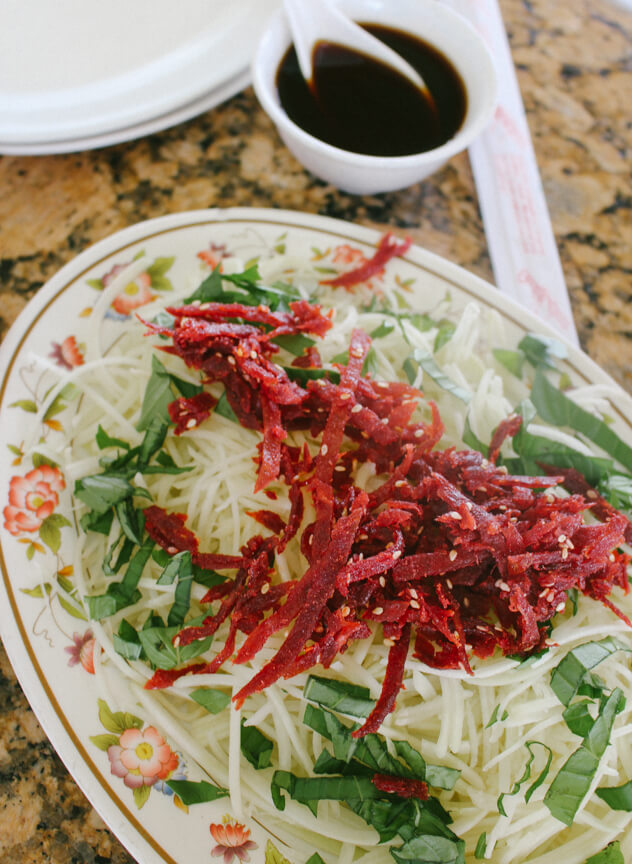 Long story short is that I love Houston for family and food; two of the most important things in life! Sorry this blog writing is not more finessed. I'm just dying to get these pics out there.