Oof. I've been taking some long breaks in between blog posts. To some degree it's willful but I also think that time has just been zooming past me. Since the last time I wrote, I've been breaking in a "new" job. Well technically it's an old job I used to have, but I'm new to it again. I'm in the process of figuring out my true routine and also wondering if there exists such a thing. But that's for another post.
THIS POST is centered around a delicious Korean dinner I had out in Duluth. I'm trying to get back on the train of trying new stuff instead of wading in my comfort zone. Tasting and experiencing new things is a big part of my life and something that really motivates me to blog, to instagram, and ultimately to make art. I can't make new work unless I feel new myself.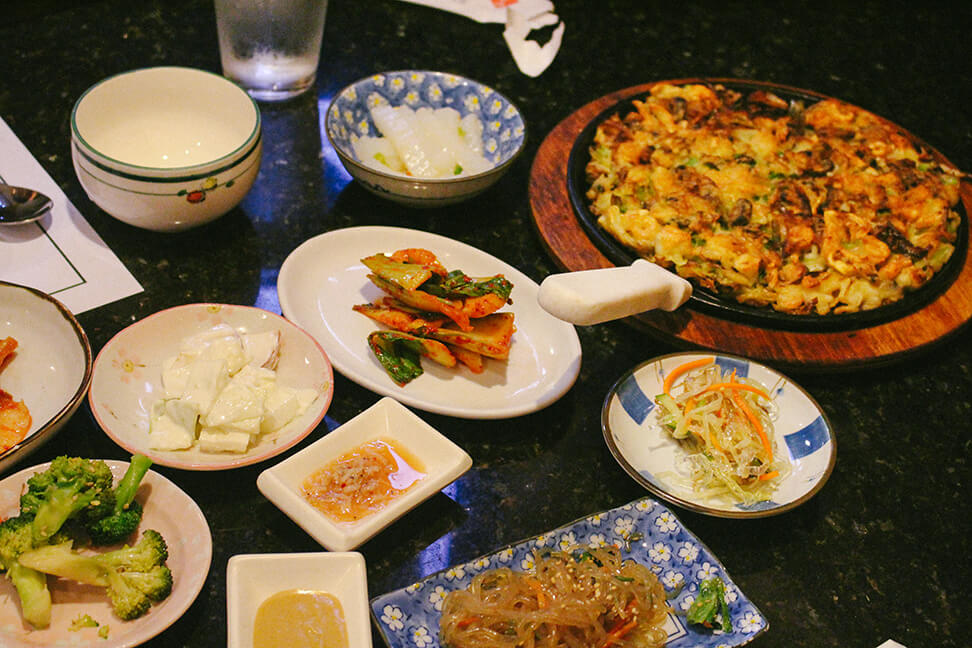 Jang Su Jang. SO GOOD. I'm not an expert in Korean food – like by far one of the asian cuisines I've had the least experience with – but this shit was bananas. We were a table of two but we ordered four dishes because… because. Thankfully I had a friend of mine who is actually Korean guide us in our choices. This led us to try many a dish we definitely wouldn't have just picked out ourselves.