Do you ever see or meet women who make you think to yourself "man, she is so cool; I want to be her when I grow up." Well, today I aspire to be one of those women, to serve as my own inspiration.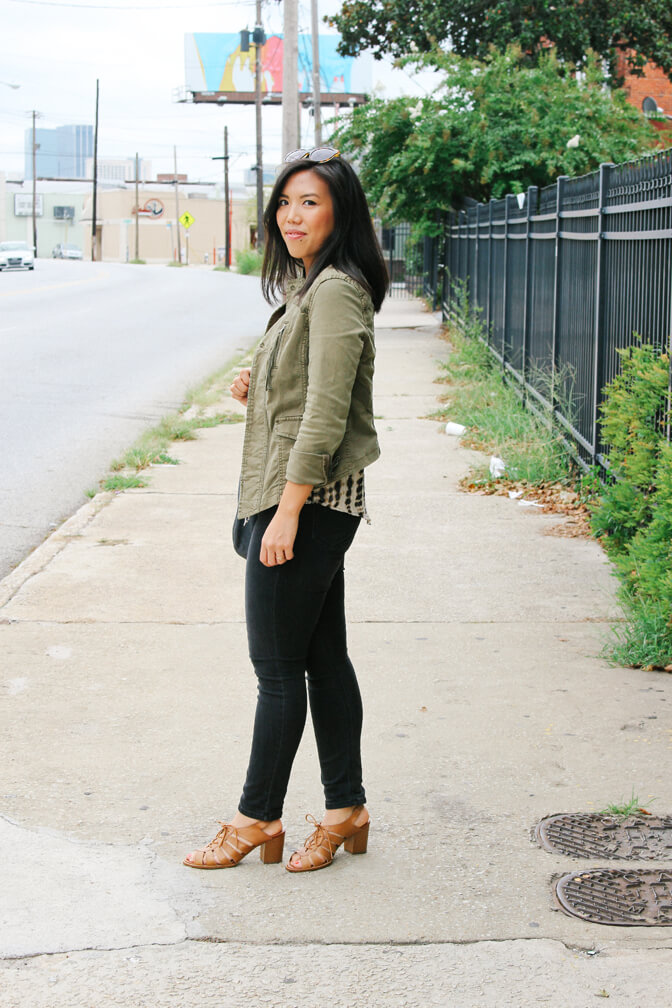 Yesterday I added this jacket to my wardrobe and I couldn't be more excited about it! I see women pull off these moto-slash-army (aka anorak) jackets all the time and I've never been able to envision myself being able to, until now. It's fitted yet casual, classic yet edgy and it will be the perfect layering bridge moving into the fall.
Instead of living in comparison to others, I've decided that my future self is the person I'm trying to live up to. She is someone who is comfortable in her own skin, someone who knows what she wants and isn't trying to impress anybody because she doesn't need to. She is genuine, bright, and lives in the moment, appreciating the beauty all around her and cultivating more from within.
She is me and someday soon, I will be her.
marrakech jacket / anthropologie
hand-crafted purse / neva opet
blouse / cynthia vincent
jeans / free people
shoes / steve madden via nordstrom rack
sunglasses / anthropologie
rings / urban outfitters
necklace / nordstrom