Do you ever see or meet women who make you think to yourself "man, she is so cool; I want to be her when I grow up." Well, today I aspire to be one of those women, to serve as my own inspiration.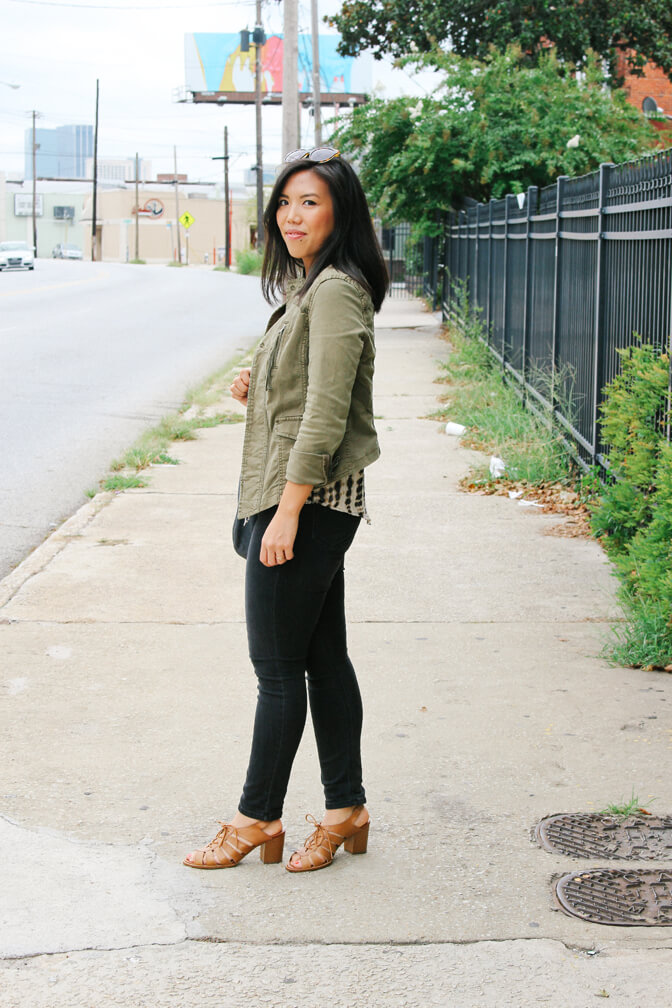 Yesterday I added this jacket to my wardrobe and I couldn't be more excited about it! I see women pull off these moto-slash-army (aka anorak) jackets all the time and I've never been able to envision myself being able to, until now. It's fitted yet casual, classic yet edgy and it will be the perfect layering bridge moving into the fall.
Instead of living in comparison to others, I've decided that my future self is the person I'm trying to live up to.