One of the things I love most about Atlanta is the ever-present accessibility to nature. There's not a place I can think of where you'll lose sight of trees, bushes, flowers, and leaves. And within an hour drive in any direction, you can always find nature preserves, hiking trails, or places to get lost in. This past holiday weekend, I FINALLY made it to Arabia Mountain.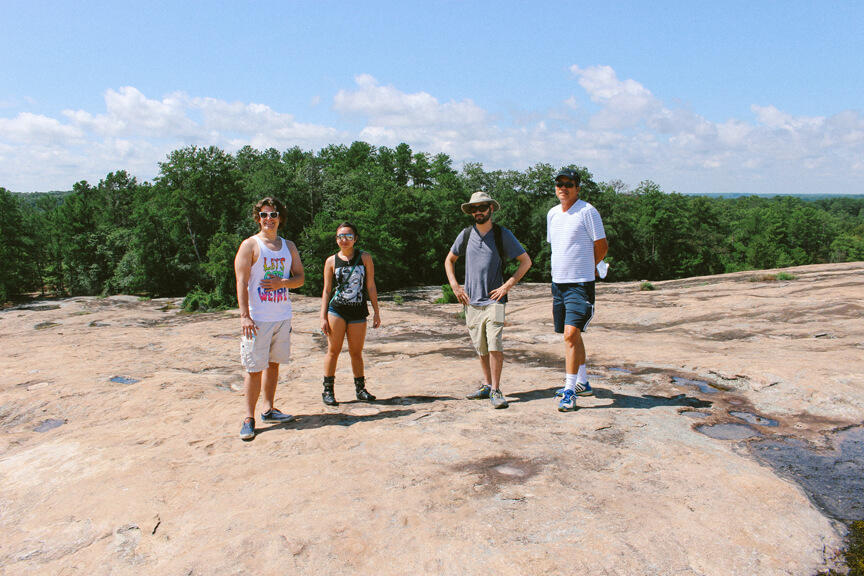 Like Stone Mountain, Arabia is pretty much a big rock you can hike on and around. Composed of migmatite, the rock material itself has a lovely swirled pattern akin to granite. Yeah, it actually sparkles.
The trek to the peak is actually very easy – I'm sure almost anyone could do it. That being said, it's one of those places you need to visit more than just once. My family and I went on a hot summer day with the sun beating down on us, so we couldn't last too long. But I definitely plan on going back when the seasons change, when the wind has a chill and when different plants bloom among the rock formations.
It's the perfect thing to add to your list of Atlanta must-sees.