I'll never forget the first time I had a Tiny Buffalo cookie. My boyfriend brought it to me at the first Root City Market and I was immeeeediately hooked. The baker, Audrey caught my reaction and proceeded to hand me more cookies because of the ridiculous happy face I was making. Right there and then I knew that I'd have to keep an eye on this girl to hold onto this deliciousness in my life. Her granola, her scones, her hand pies… everything I've ever tried from Audrey's kitchen is like a little piece of home and heaven. And of course, Audrey is as humble as the day is long – the epitome of a joyful baker, making it her business to put yummy in your tummy and a smile on your face.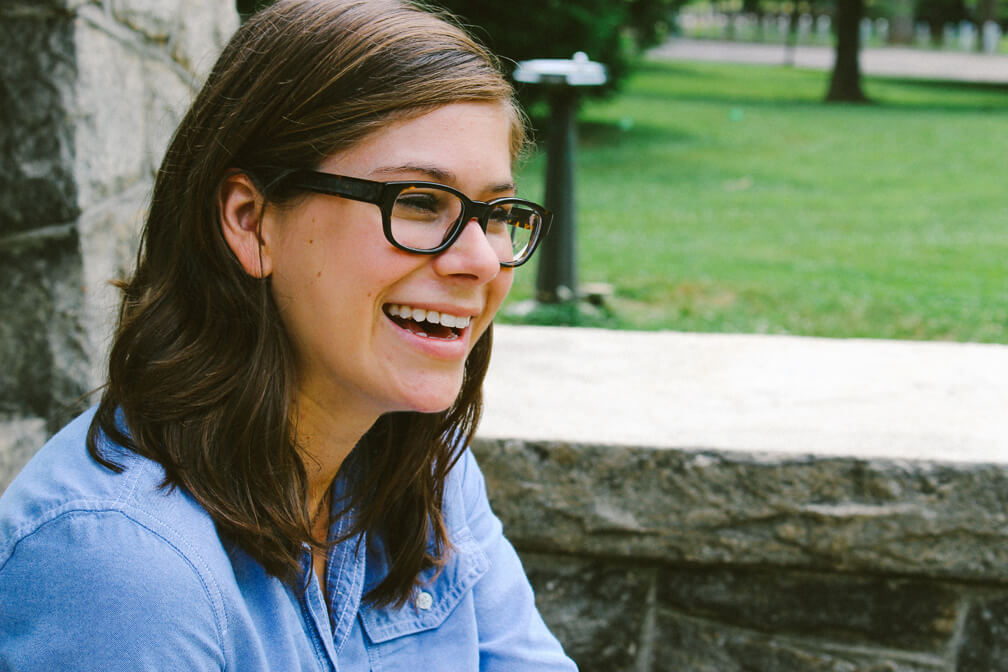 When you were little, what did you want to be when you grow up?
A gymnast. Which is hilarious because I am super clumsy and awkward! Then I discovered coffee shops and was hooked.
Where does the name "Tiny Buffalo" come from?
Tiny speaks to portion size – I studied nutrition in college and think that little indulgences can be part of a healthy lifestyle. Buffalo represents nature – being active/outside. It also represents the ingredients; I use local when possible, eggs and dairy from animals not treated with hormones, etc. But honestly… it's just fun to say!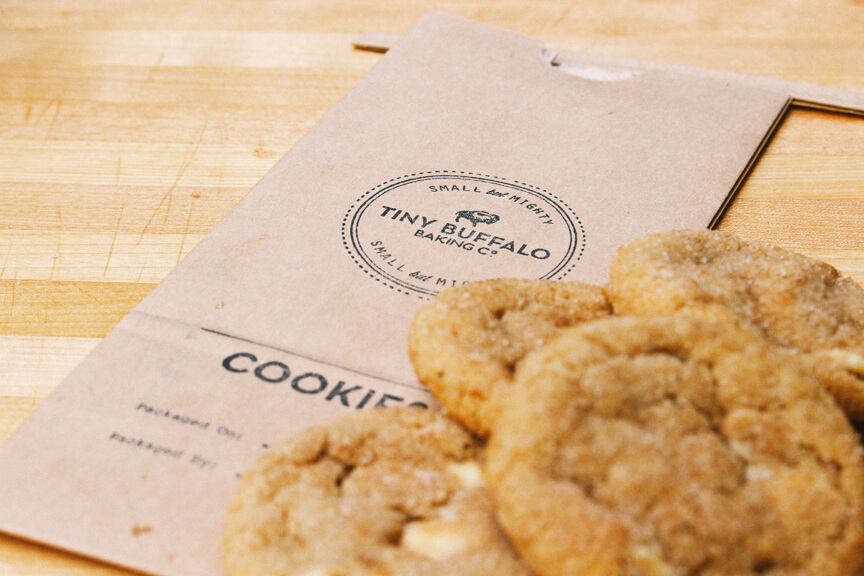 What is your goal as a creative entrepreneur?
Not to have to get a real job 🙂
Does baking run in the family? How did you begin to start making all these delicious things?
I definitely remember baking with my mom – we've made the same Christmas treats every year since I was two. I had an Easy Bake Oven and loved sampling batter off the beaters (still do). But I think we bake/talk about baking more since I started TB. And my dad has never complained about being a taste tester 🙂 They are my super fans.
What inspires you?
Chocolate milk and naps!
What did you study in school and how does it influence what you are doing today?
Dietetics and Consumer Foods – how ingredients affect a final product, how your body uses food, with a little business mixed in. It goes without saying that it influences just about everything I make.
Who are your favorite bakers and chefs in Atlanta? What do you admire most about them and their creations?
Chris Flores (Ratio Bakeshop). I follow him on Instagram and find myself throwing up my hands and yelling YES! when I see his photos. La Calavera Bakery is my new bread obsession. They have a cinnamon swirl brioche that is crazy good and I'm pretty sure they mill their own flour! I've also had the pleasure of being vendor friends with Xanna Kidd (XK Macarons) and Laura Curtis Retana (Malvi) at Root City Market. These two lovely ladies are creating some fantastic treats.
What is your favorite thing to bake?
Summer fruit is begging to be in a pie, so there's that. Also anything with cinnamon. It just smells so good while baking! And pistachio scones; I've been making them for years so they feel like an old friend.
What do you see as the difference between baking for fun and baking for business?
Recipe testing or baking for a gathering allows for some fun experimention and "what if I…?" scenarios. There is less pressure of the final product turning out perfect, but really all of it is fun to me!
What is the toughest thing you've had to face in starting your own business? How did you overcome this challenge?
I'm still starting out and growing the business so I think there are more small things that come up rather than one big one. Basically. I take things one step at a time and do my best to figure it out.
What kind of future do you envision for Tiny Buffalo?
Ah, the future. My vision continues to evolve as I learn what works and what doesn't. As long as people smile after having one of my baked goods, I'll be happy.
What words of wisdom do you try to live by?
Stir Constantly. I even put it on a t-shirt!