Per Shellane's glowing recommendation of Le Petit Marche, I made it a personal mission to visit this cute little Kirkwood spot. I don't visit the Kirkwood neighborhood nearly as much as I should, as evidenced by the fact that I had never been to this adorable cafe. Walking up to it (especially on a bright sunny day) immediately put me into a good mood and walking into the front door, my happiness level continued to skyrocket.
Their menu provides a plethora of sandwich options plus breakfast all day every day! They were definitely after my heart (and obviously, my empty stomach). Thankfully I had a lovely date for lunch, my ex-coworker Katie, who was willing to split everything with me. She's easy on the eyes too: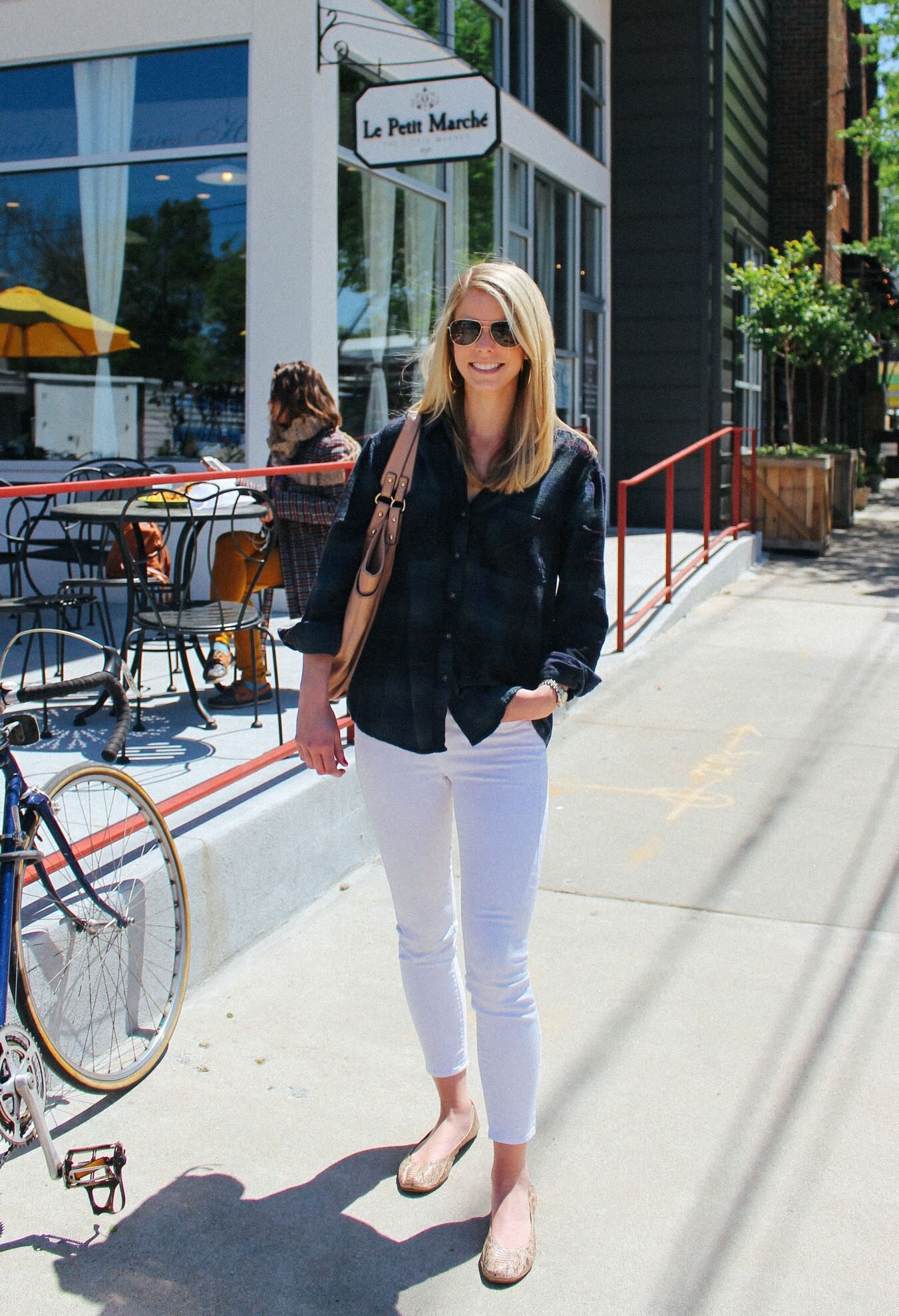 So we finally landed on the shrimp po boy, the club panini, and a bowl of their house soup of the day (thai chicken coconut something or other=delicious). If you can believe it, we were divinely happy with everything. I mean it! Everything. I know I always try to be positive with my reviews, but this is super genuine here.
The shrimp po boy had just the right amount of spice and a great chargrilled texture. The shrimp were cooked just so and I honestly think it may have been the best po boy I've ever had. The club panini was also great; full of flavor, great crunchy bread. Whatever they are lacing their sandwiches with, I definitely want more of. I think it might be love.
The cozy decorations make you feel oh so at home and their big wide windows let beautiful daylight come in. There was so much to enjoy in this little space and I can only imagine how wonderful it would be to sit out on the porch when it's warm. I'm only sad I've missed out on more meals here; I'll be sure to come back for breakfast very soon!