Thanks to the generosity of my beau's parents, I had the pleasure of visiting St. Louis at the end of July. Let me tell you, St. Louis is a hidden gem. I had no idea that one weekend there would pack so much lovely sights and entertainment! It didn't hurt that the STL heat seemed mysteriously absent the minute we got there. The sun was shining, the breeze was blowing, and everything was beautiful. I couldn't contain all of this within just a single post, so I'll start off sharing two highlights: Tower Grove Farmer's Market and Ben's mother's garden.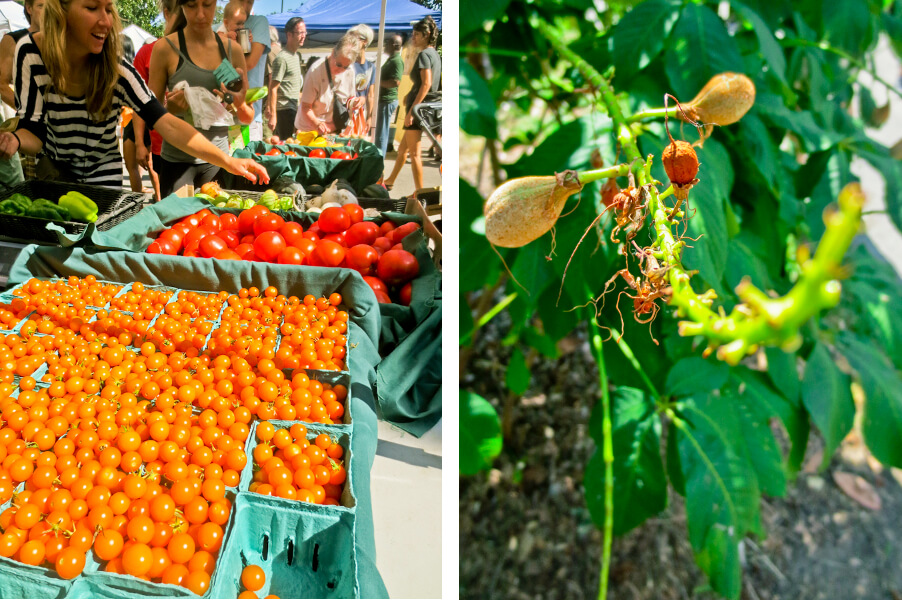 This market was pretty darn wonderful. Nestled within a park beautiful on its own, the farmer's market was everything you could ever really want or need out of a farmer's market. There was an abundance of seasonal fruit, adorable families with puppies, and even a jazz band to brighten your mood. Though I wanted to buy a truckload of food, I just went with my morning usual of a french baguette. I do love me some bread.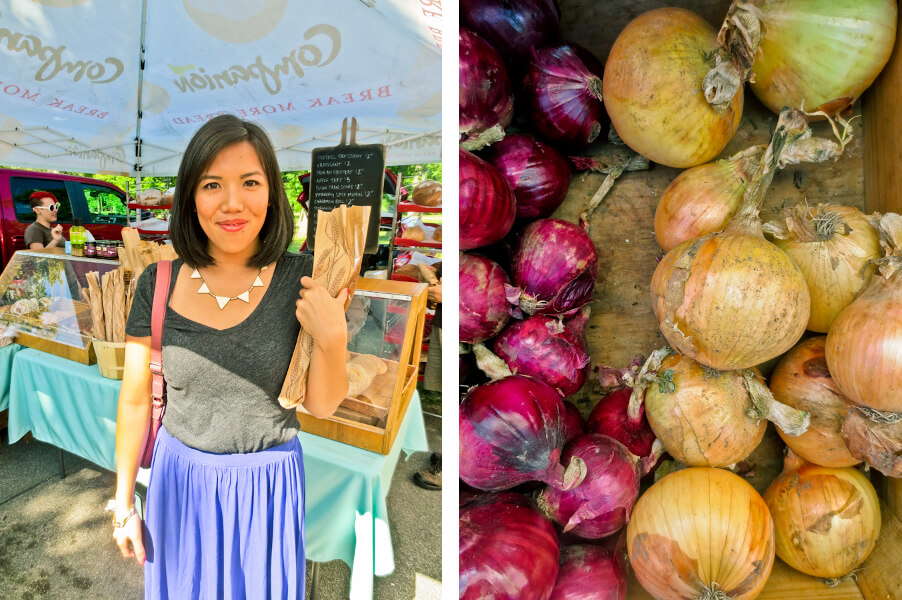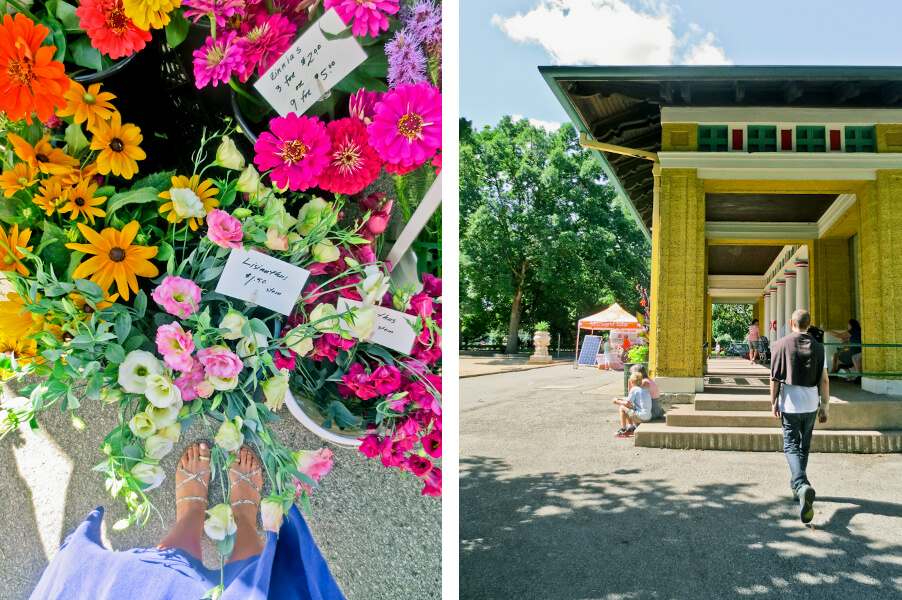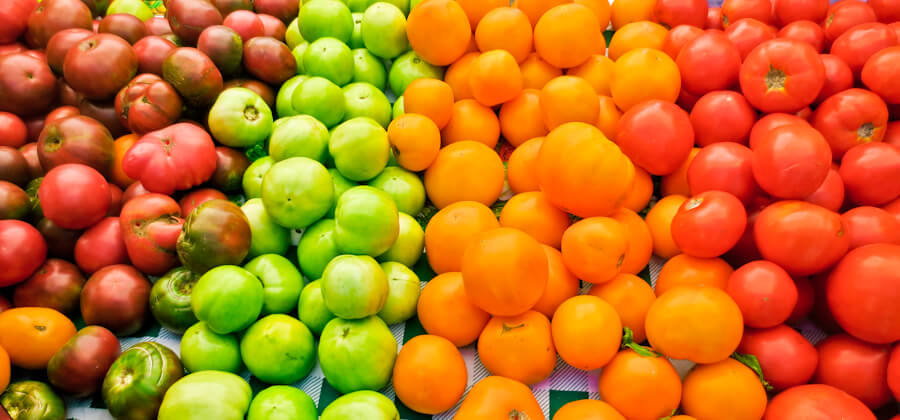 Fortunately Ben's mother's garden had plenty of foliage to spare. She's got one of the greenest thumbs I've ever seen and an equally enthusiastic desire to share her love with others. Check out the beautiful tomato we picked!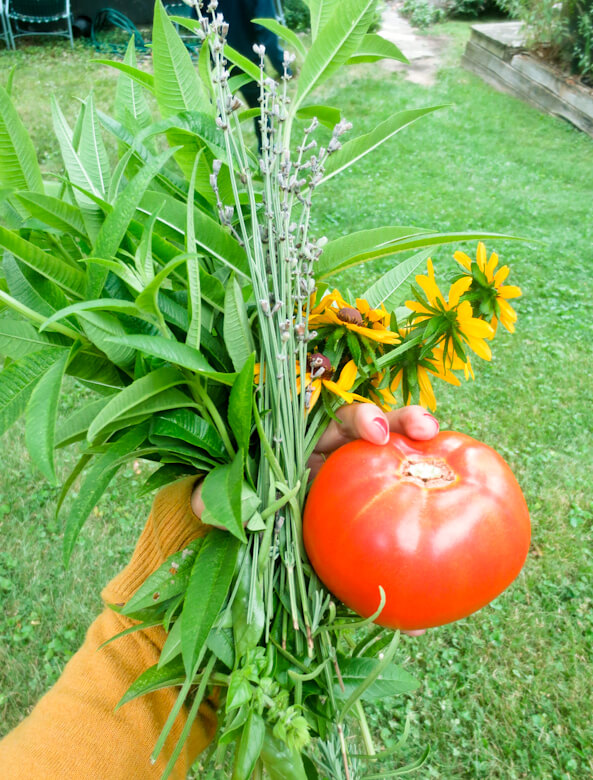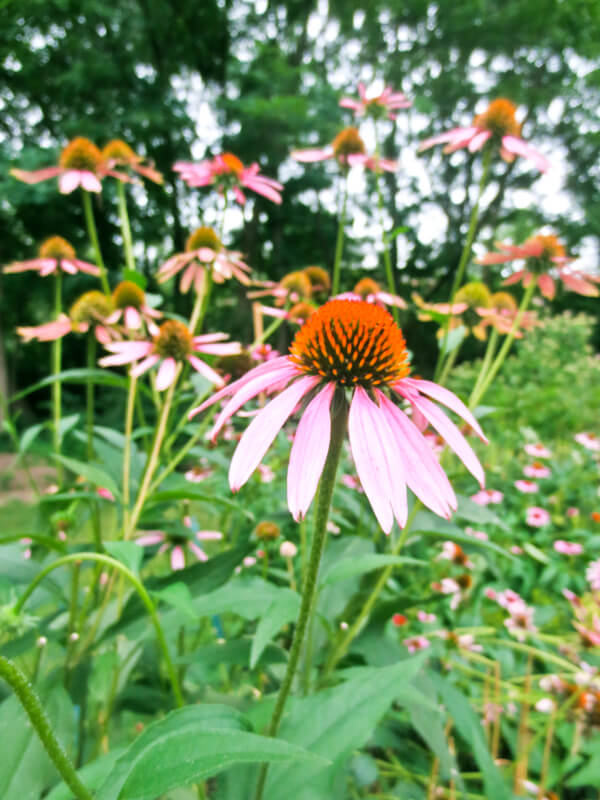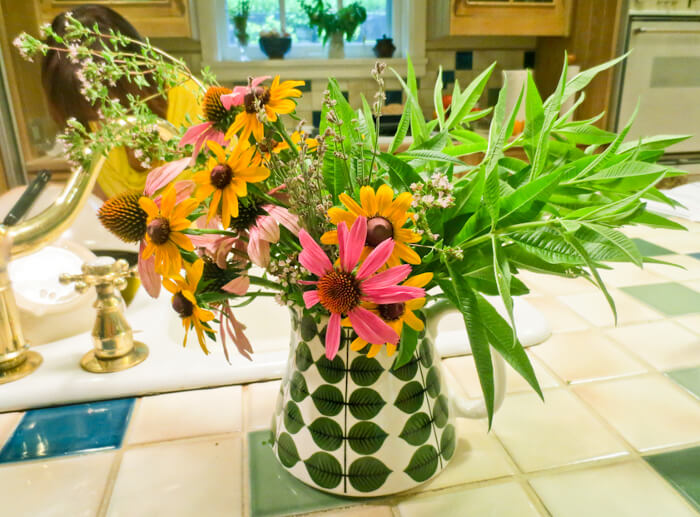 Can you believe there's more loveliness to come? I'm totes down with the 314 now.