I've always wanted to entertain the idea of a CSA but the convenience and ease of the chain grocery store often gets the better of me. So when Fresh Harvest contacted me to try one of their weekly baskets, I said YES without hesitation. Fresh Harvest is pretty simply this: a box of local organically farmed produce dropped off at your front door. You can't say anything is easier than that!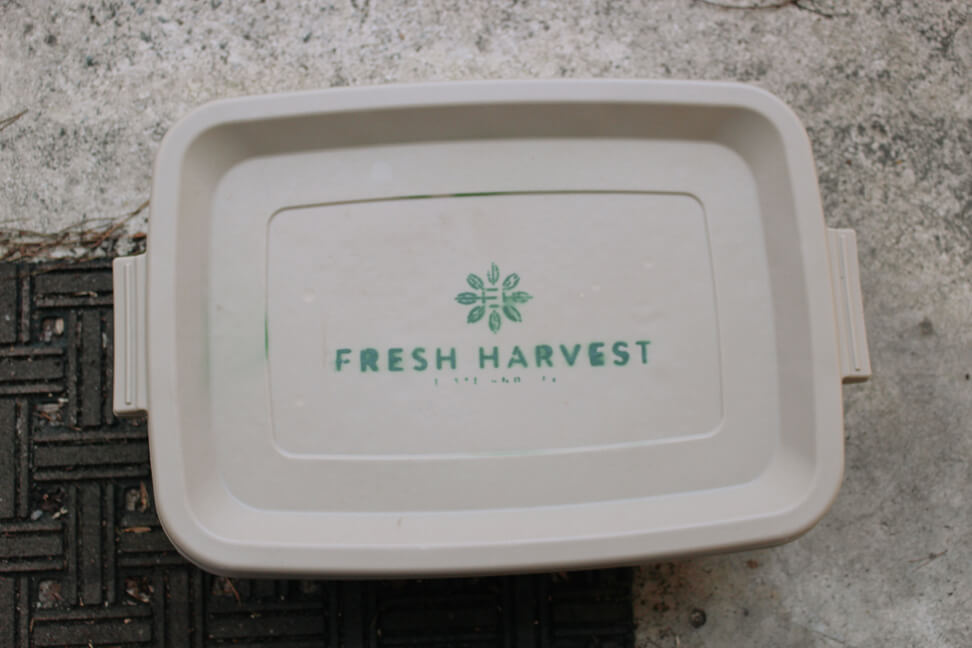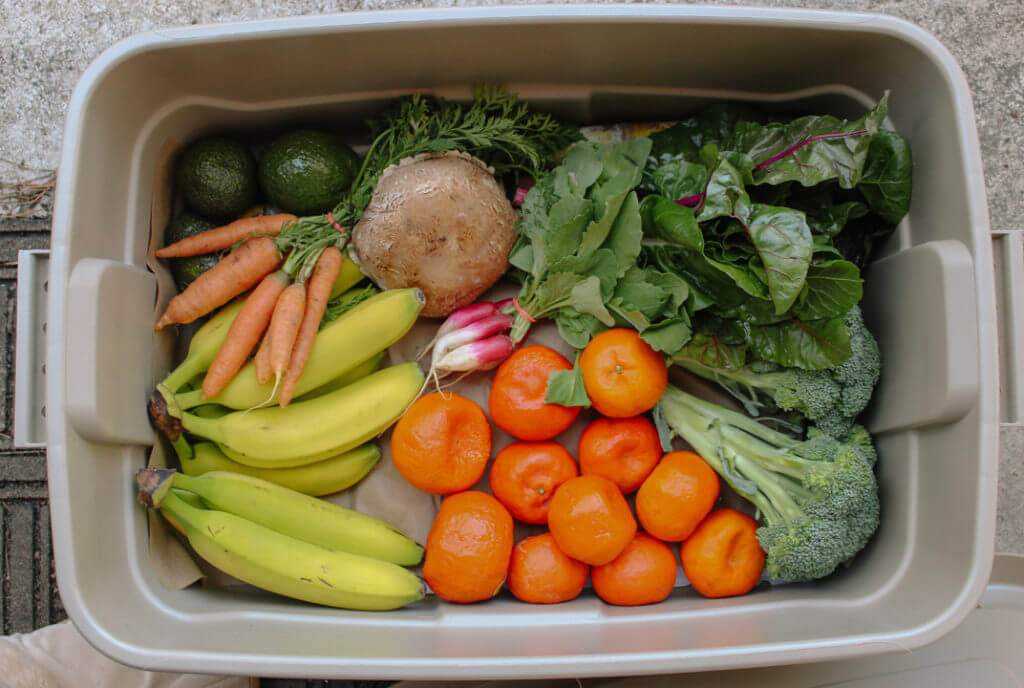 My first impressions were as follows:
I love Batdorf coffee (not pictured, I already took it out of the basket)! They know me already.
That's a whole lot of greens (there were more sprouts I had already taken out of the basket too).
What do I do with raw sugar cane?
And whoa bananas.
I probably should have planned a little bit better for how I was going to use all this produce, but I was just kind of overwhelmed and excited by having such a great basket that I went wild and did whatever came to my head first. I figured the best thing I could make was something I already felt comfortable making – a veggie stir-fry. That way the ingredients would still shine and I could use a lot of them at once.
For my stir-fries I try to keep things simple and let the ingredients shine. I was able to use the broccoli (fresh broccoli = infinitely better than frozen), swiss chard, radish, and carrots. It turned out pretty swell, indeed much better than my typical stir-fry. It felt like there was an extra crunch and a rounder flavor to it all.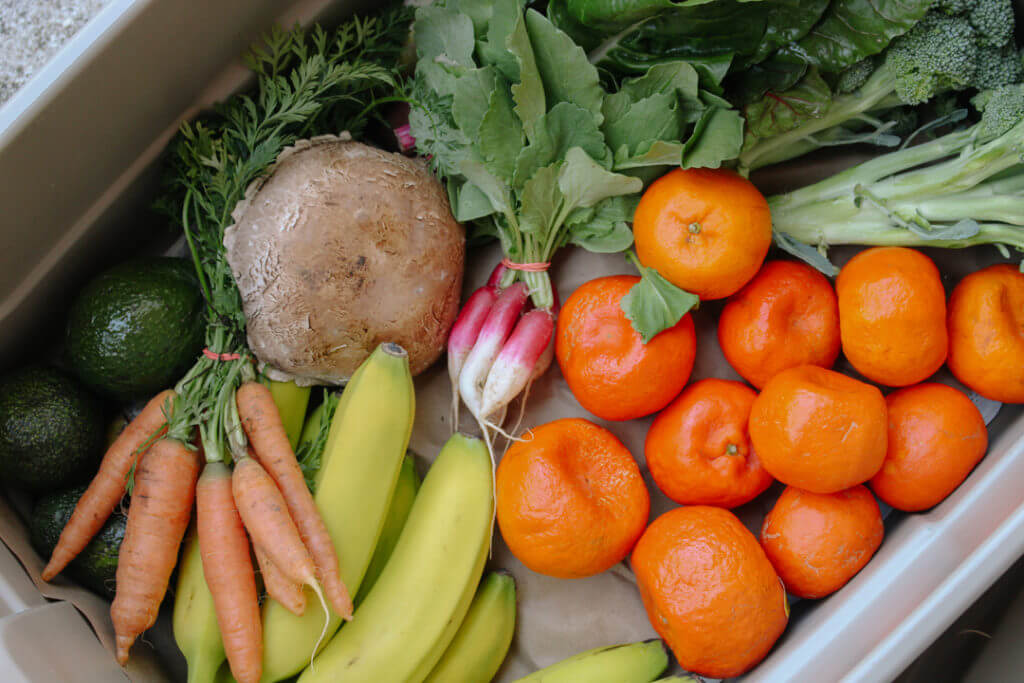 As for the rest of the basket, I did my best to use what I could as soon as I could. Ben and I are only two people so we couldn't manage to finish the bananas and mandarin oranges while they were in their prime. I used the mushroom in a noodle dish I cooked later in the week and it took everything to a whole new level; the noticeable difference a single mushroom can make has really opened up my eyes to cooking with mushrooms in general.
Overall, I truly enjoyed my Fresh Harvest basket. The element of surprise and challenge in using specific ingredients is quite delightful, as if I was on a week-long challenge of Chopped (with a much easier basket). I only wish I could have the basket last a little longer. Of course, this was just a free trial run and if I were to begin a weekly subscription then I could tailor things to my logistical needs. Fresh Harvest also has co-op and workplace options as well, so you really can't go wrong with these guys.
If you've never tried a produce delivery service – or even if you already have before – I highly recommend Fresh Harvest. It will force you to be much more mindful of how you use your produce and what you put into your body. Not to mention, support local!