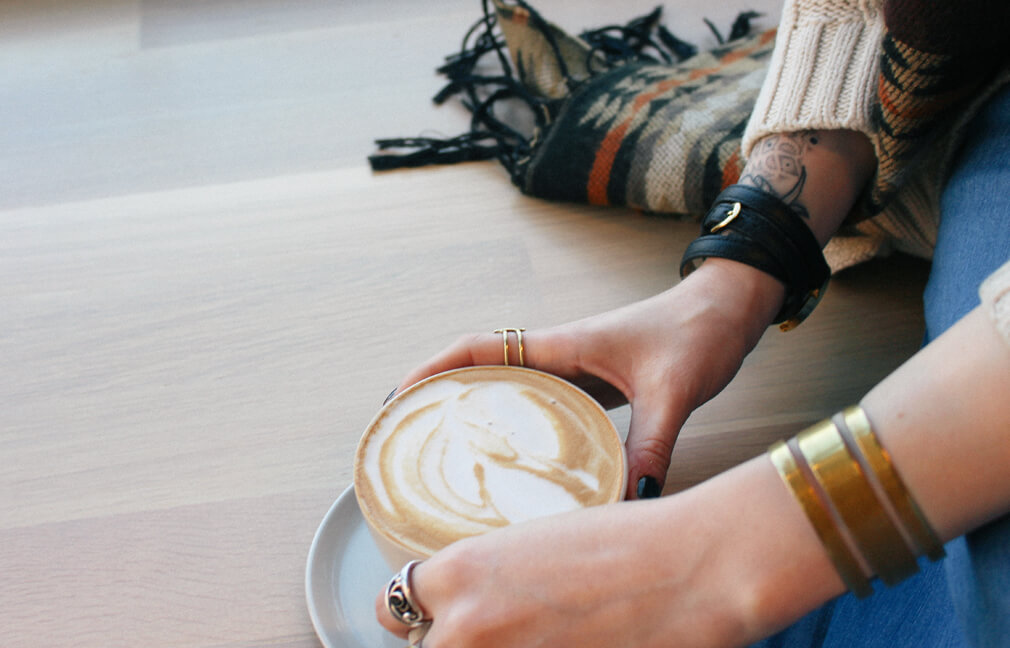 Never thought I'd ever say this, but I think there might be more great coffee places in Atlanta than I can handle. They're actually sprinkled throughout the whole city except, unfortunately, in my own neighborhood (although I think Press & Grind's opening might have fixed that). I guess the universe decided to make it up to me with four amazing spots right by my workplace, one of those being Revelator's Atlanta Westside location.
Feels like just yesterday they opened up (it was actually June of last year I think) because it does feel so fresh and bright in the space. It's a stone's throw away from my workplace and just when I think it couldn't get better – they've just debuted a menu of small seasonal food offerings.
I think the thing that pushes Revelator towards the top of the list for me is their genuine hospitality. Every barista who works there welcomes me warmly and treats me like an old friend. Some of you may not like that sort of immediate connection, but I appreciate it especially since it's the same way I like to connect with others as well.
The new food offerings feature small plates that are oh-so-perfectly lunch-sized. They are fairly priced and come with a little side salad as well! The ham and radish baguette sandwich I had was deeelish as was my friend's avocado toast with lava salt. It looks like their menu is going to rotate depending on what's available but I've already got my eye on this week's menu.
I'd be remiss if I didn't mention the delicious lattes that accompanied our meal. They were flavored with a honey cinnamon syrup that made them taste like a Teddy Graham. So from now on I will want a Teddy Graham latte at Revelator. Does all of this not sound like the best thing for your midday break?