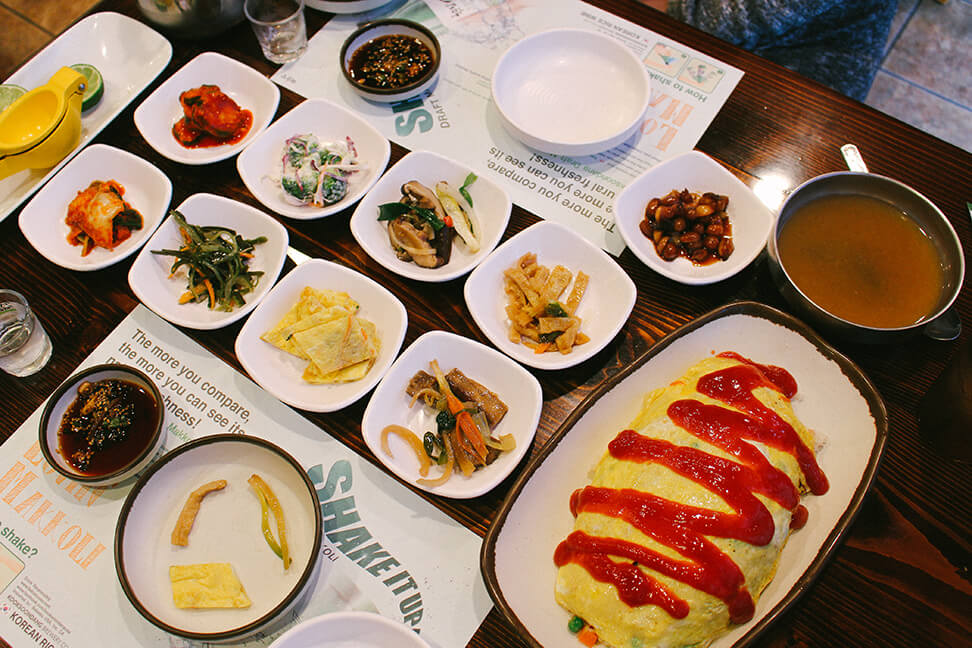 Okay so I'm Asian and I love food, but that doesn't mean I'm an expert on all Asian food. Of all the variety of Asian cuisine out there, I undoubtedly have strong opinions about Chinese food and Vietnamese food because that's my heritage and that's what I've been eating all my life. What I don't know much about is Korean and Japanese cuisine. So when it comes to trying new Asian restaurants, it's those that I'm going to go for because I want to continue broadening my experiences with each. Being in Atlanta, I have plenty to choose from! Last week I tried Yet Tuh, a small little spot off of Buford Highway. Thanks Instagram!
We got there extremely early so the place was completely empty. Its location is definitely off the beaten path but it's well worth the trip. Again, I remind you that I know nothing about what good Korean food is supposed to be like. But I very much enjoyed most aspects of this dinner. It was tough to only be a two-person party because of how many items we ordered (we just had to try them), but that made for plenty of leftovers to carry me through the week. Of all the dishes, my favorite was the seafood egg pancake thing – pictured below. It was perfectly crispy yet not overcooked. Also I just love seafood so that was a no brainer.
The bulgogi and omurice was tasty, but I don't feel like it was necessarily definitive. I feel like I could probably find better – not by reason of past experience but I have some sort of weird gut feeling that it could be better. Maybe not though. I don't know! Do you know of any spots where I can try better?
The tiny little appetizer dishes were okay but not great. My favorite though were these teriyaki salty sweet peanuts (it's picture above like top right). I had to ask for another serving because those went oh so well with my soju! Oh, also I'm a lightweight and it didn't take too much soju for me to start feeling a whee bit tipsy. As of right now I still have a preference of Korean BBQ over this stuff. 678 is the restaurant my family and I always go to when they visit and I guess the experience of the BBQ just feels a bit more special. I'm not going to give up on trying more Korean restaurants though!