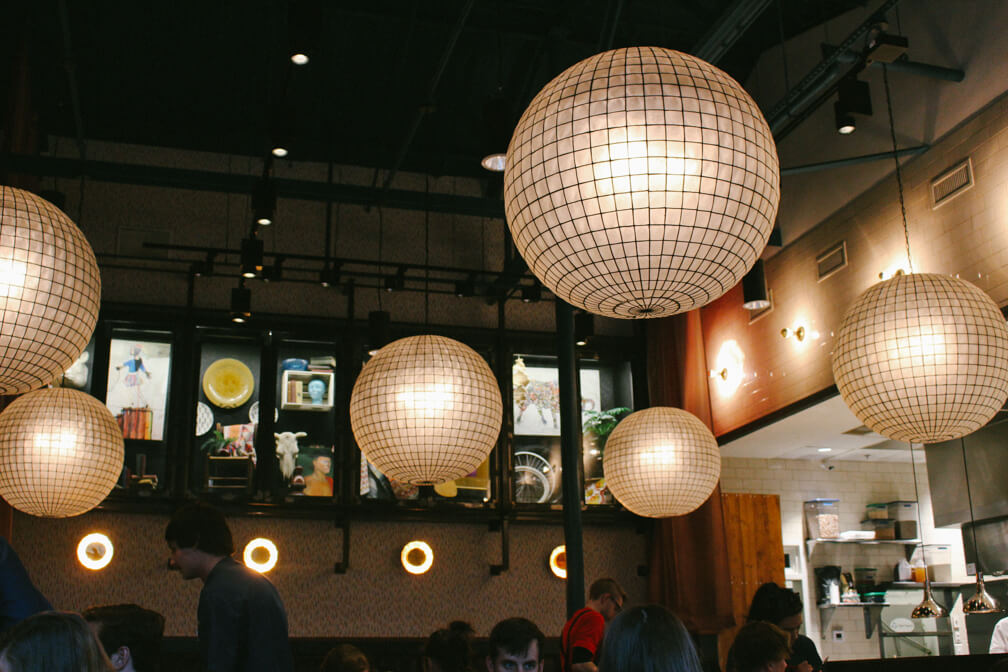 I think  at some point after I got into a serious relationship (like maybe two-ish years in), brunch somehow slipped off the table. Brunch in your early 20s was fun, carefree, and probably what you were looking forward to all week long. Then you start to realize you need to be practical. You gotta save money, you gotta run errands. Time becomes precious and you let go of the possibility of brunch, due to the sheer logistics of it all.
Last weekend, three girlfriends and I decided we were going to brunch. Not only that, but we committed to going to brunch at Bar Mercado, a new hot spot in Krog St Market. I looked forward to it all week long.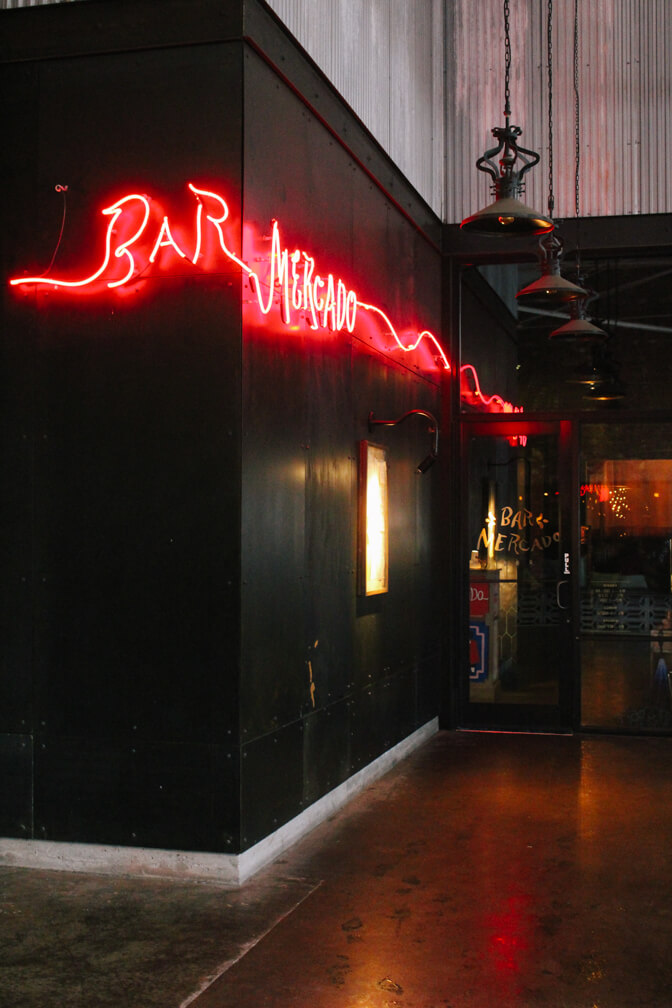 The vibe was HOPPIN. I was like oh dang, this is a spot to see and be seen. I didn't know brunch was gonna be such a party. I almost wondered if I didn't look good enough to be at brunch but then I remembered that IDGAF now that I'm older. But I imagine it's a really great date spot, a really great bar spot at night. I got there earlier than my friends so I ordered a cadiz punch brunch cocktail (anything that sounds vaguely tropical is up my alley). The rainy weather had my lady dates trickling in one by one; we each ordered a cocktail. They were bright and fun, appropriate for the setting.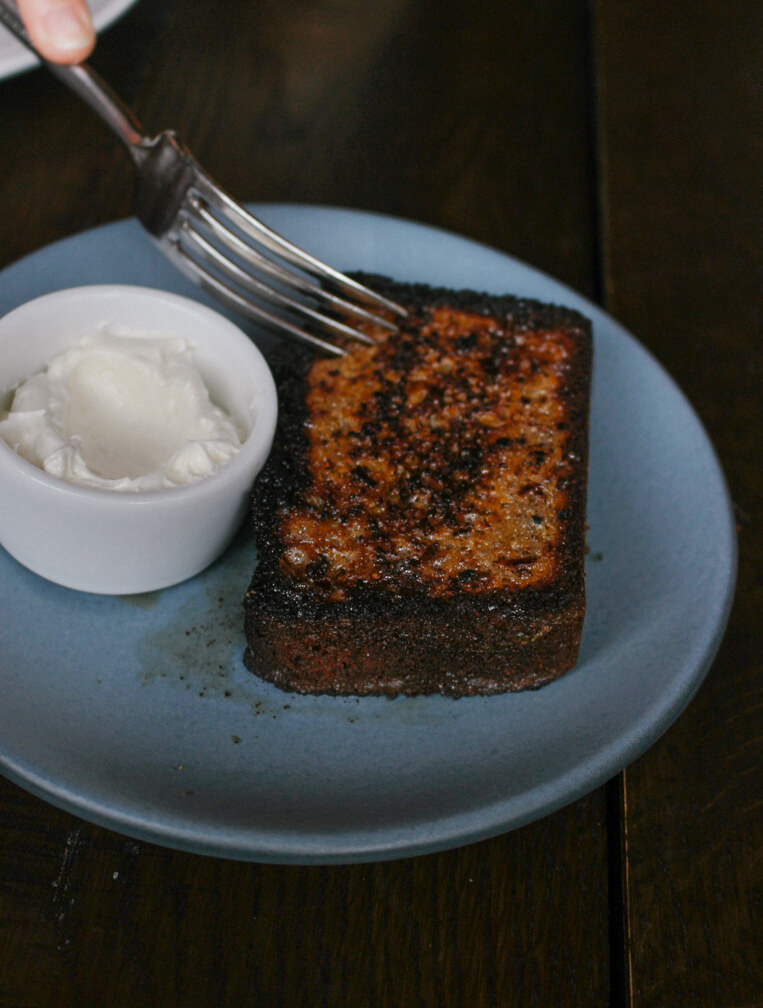 We started off with this seared banana bread that comes with whipped goat cheese butter. It was slightly burnt, but very rich (can you see how oily it is?) and definitely needed to be shared if you don't want it going straight to your ass. I would probably skip it in the future; too indulgent without enough payoff.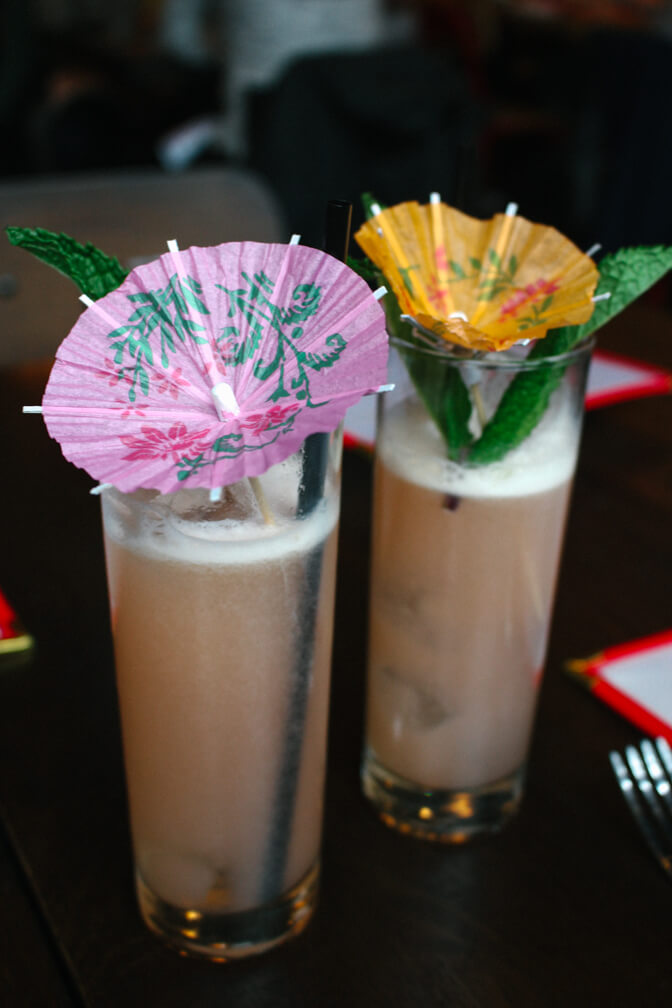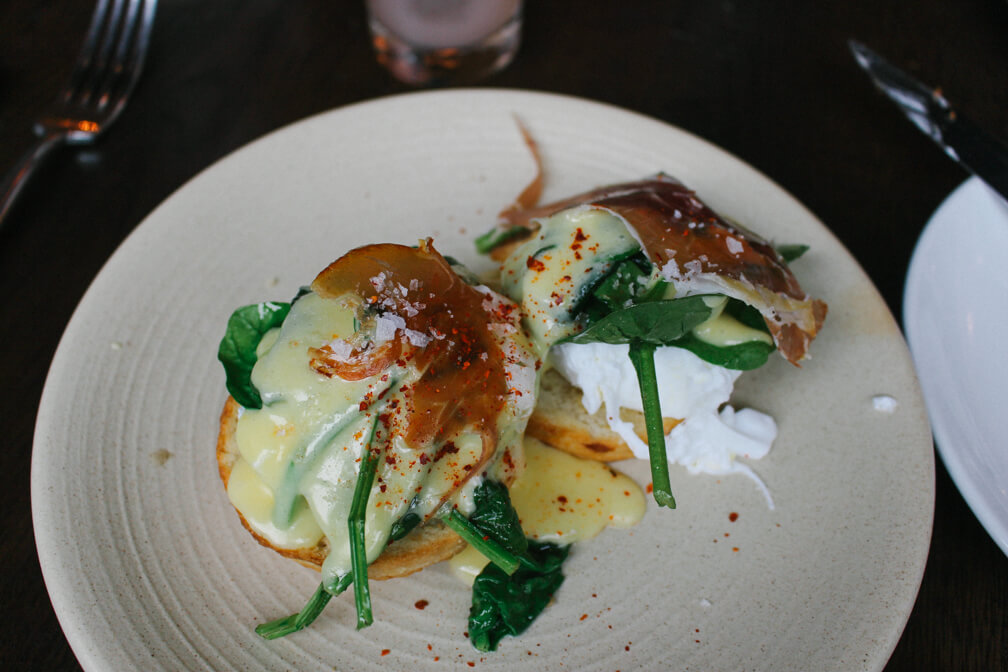 Our main brunch dishes were overall really good though! The grain bowl and my eggs benedict were pretty delicious. The grain bowl had beautiful textures and was hearty without making you feel heavy. My benedict was a surefire hangover cure – really salty and buttery, best things in life. The avocado toast came with this sort of marinated egg  on top which was a surprising delight, but there wasn't as much avocado as we thought there should be. But we were pretty happy with our choices and even happier to just be allowing ourselves to enjoy a slow morning over a nice meal together.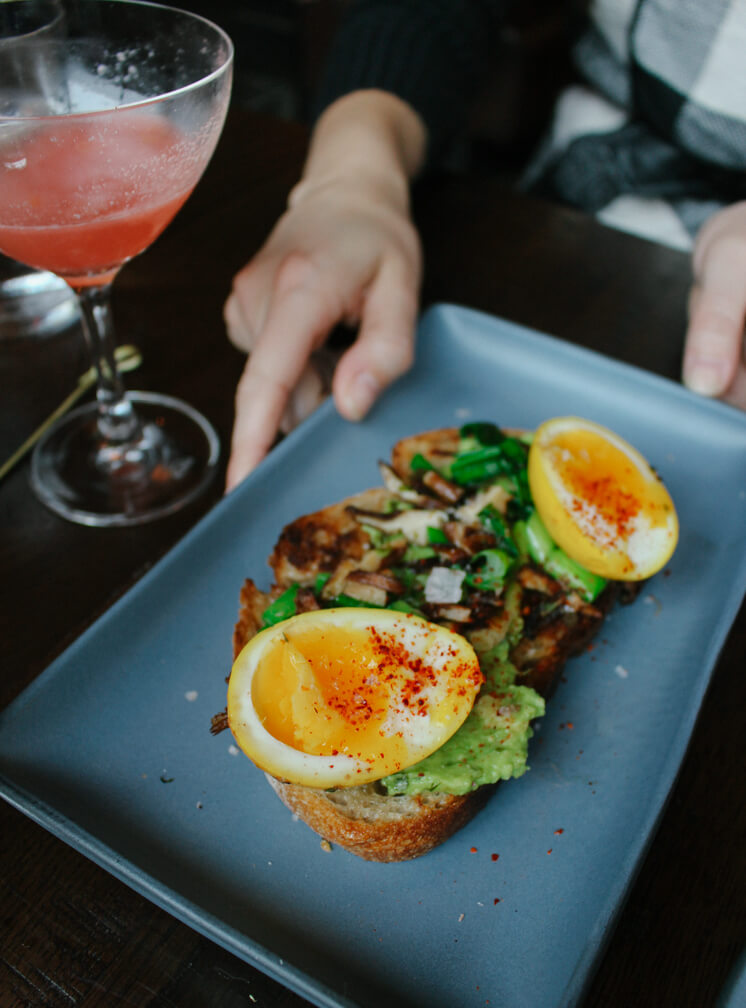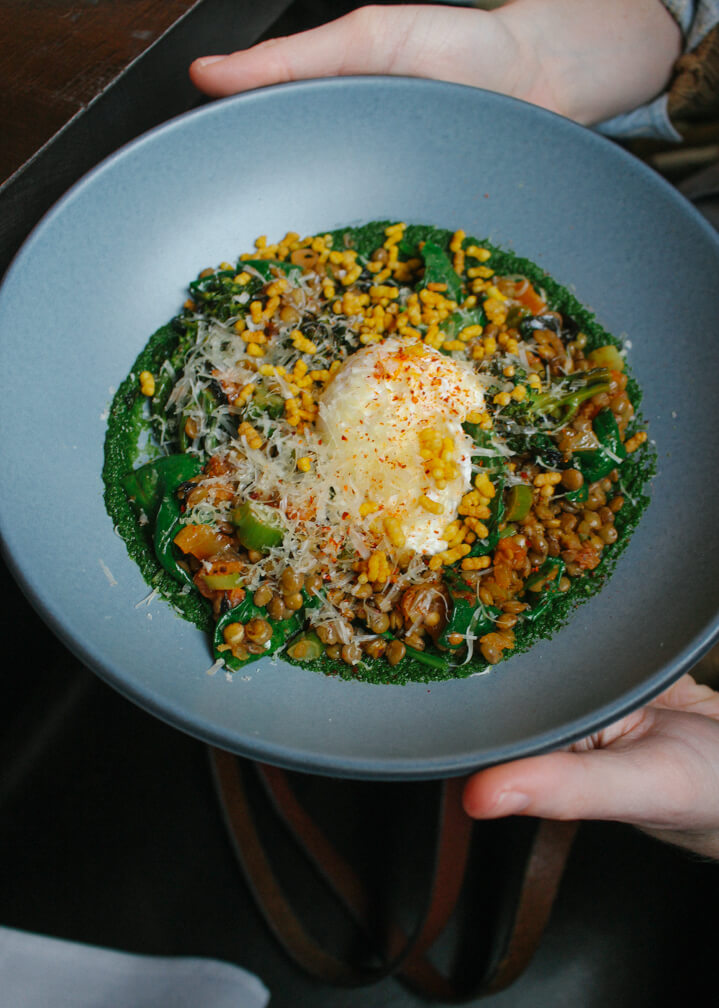 Final thoughts: Bar Mercado is a fun place to enjoy with a group of girlfriends. The music was lively and the atmosphere had us wanting to keep going… (and we did! We moved to Ticonderoga Club right after for another drink) The service was a little on the slower side, but I think that's okay for a lingering brunch. I'd definitely come back here, but I'd probably try completely different items than this first time. Their patio looks quite inviting so once the weather is warm again, that will take it up a notch! Have you been here yet? Where's your favorite brunch spot?