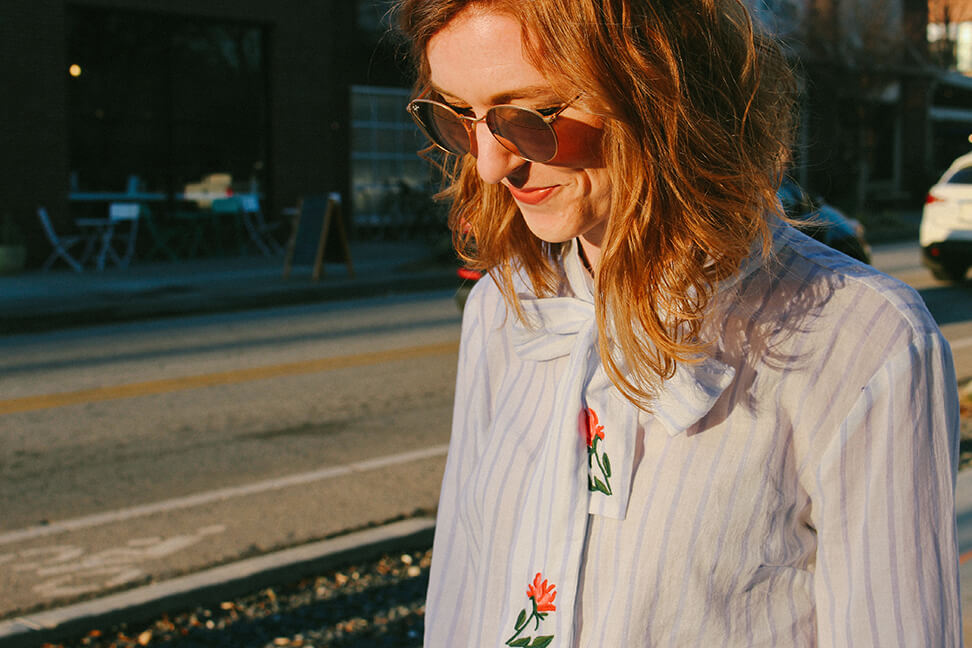 Describe your style.
I'm often told I dress like Annie Hall, and I guess I'm cool with that (although I don't think I've ever worn a vest with necktie). I like modern, structured silhouettes and tend to stray away from prints unless it's a stripe or a polka dot. Maybe that would make me "preppy"? I wear whatever makes me feel good!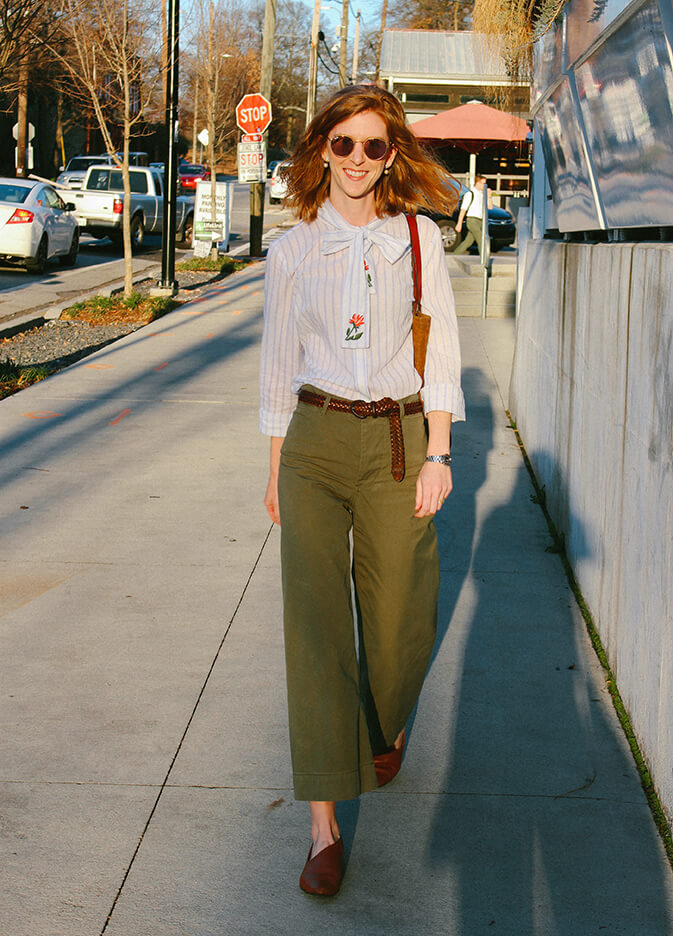 Do you have any style icons?
Not really…is that weird? I admire people who dress for themselves and are confident in doing so. 
If you could choose one memory to relive again, what would it be?
My parents and I recently went on vacation in Italy. One day in the beginning of our trip we went on a food tour in Parma (that alone was a great memory!) However, who we spent the day with was more impactful than the cheese and wine and prosciutto. It was the three of us, a young family from Mexico City, a couple from Hong Kong, and our Italian guide. We had lunch at a fantastic winery and shared a family style meal. We talked about everything you aren't supposed to talk about when just meeting someone (maybe it was all the wine): politics, religion, money, you name it – nothing was off limits. (I'm sure you can imagine everyone had LOTS of questions for us Americans – this was during election week). It was quite possibly the most engaging and stimulating conversation I've ever been a part of. Everyone was respectful in both their questions and responses, always listening, never talking over one another…conversation was entirely natural, never heated, and I couldn't help but think how fortunate I was to be surrounded by such kind, intelligent people at that very moment in time, in that very place. A small sampling of strangers from all over the world coming together, sharing a meal, and talking about things that mattered.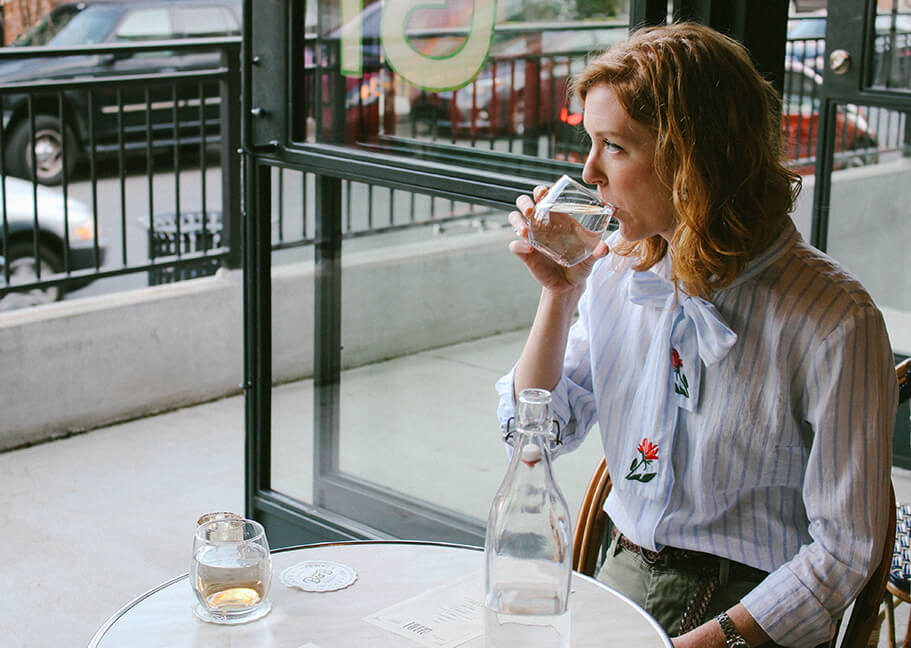 Who inspires you? What motivates you?
I am inspired by those who take risks to go after what they want, professionally or otherwise. Life is equally too short and too long to let fear prevent us from what we feel called to do. I am motivated by my desire to continually learn, grow, and better myself so I can better serve those around me. I've been fortunate to be surrounded by incredible leaders and friends who believe in and challenge me. Also, being totally honest here, I'm motivated to work hard so I am able do things that make me happy.
Why do you live in Atlanta?
Honestly, I never wanted to live in Atlanta: I grew up in Georgia and wanted to go somewhere new and "exciting." I graduated college during the recession and took the first job offer I received – two days before graduation. Quite a few jobs and nearly 6 years later, I love everything about this city – and it keeps getting better! Sometimes your plans and life's plans aren't always the same. Just go with it.
Favorite ATL spots?
– Springdale Park
– The High Museum
– 8 Arm
– Taqueria del Sol
– Your Dekalb Farmers Market
– El Bar
– Variety Playhouse
– My little back porch in the spring or fall
If money was no object, what would you spend your days doing?
Traveling the world, no question!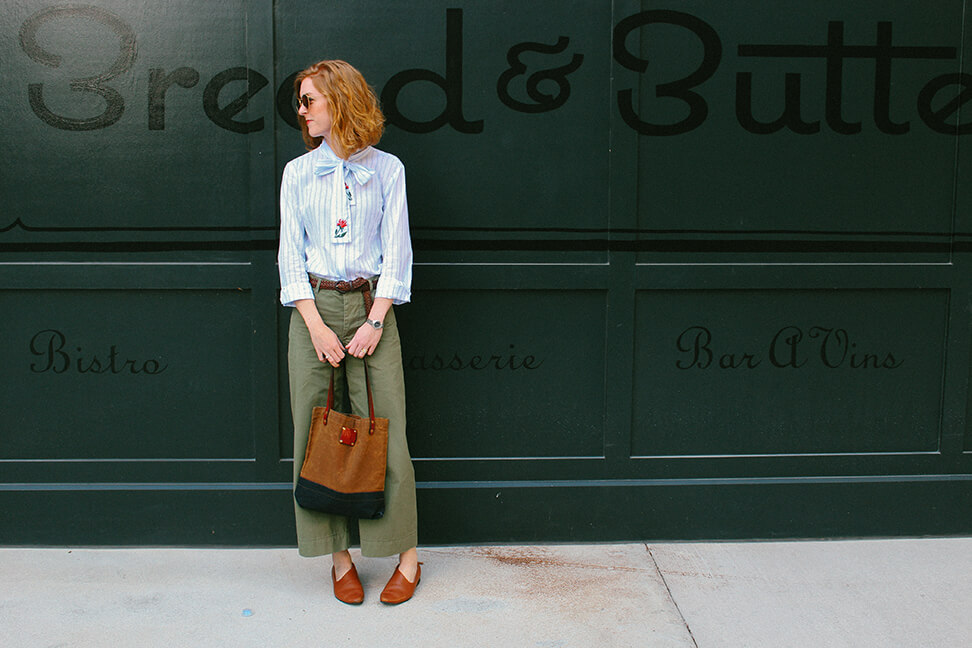 What has been the most important lesson you've learned in your 20s?
Can I name two?… Choose how you spend your time and who you spend it with wisely. Let go of one-sided relationships and to those who do more harm than good. Also, it's ok to not have everything figured out. Enjoy the journey and don't put so much pressure on yourself.