Does social media ever make you feel inadequate when you get dressed to go enjoy your day off? Being a "blogger", I know this feeling all too well. Since I follow so many amazing creatives, I have a bad case of comparison envy and often have to snap myself out of it. It's never a full picture of reality and it's often the product of an hour of makeup application and another hour of taking photos just for that one shot.
Anyways all of that is to say, I wanted to show you an outfit that I ACTUALLY wore for an ACTUAL Sunday off in my real life. Our day's plans consisted of breakfast and strolling around for Sunday In the Park (see previous blog entry) at Oakland Cemetery. More often than not, this how I actually dress for my days of ease and comfort. What you typically see in my outfit posts is how I dress for work and for blog photos. Full disclosure, I work at Anthropologie and so yes, it is by definition my job to dress well.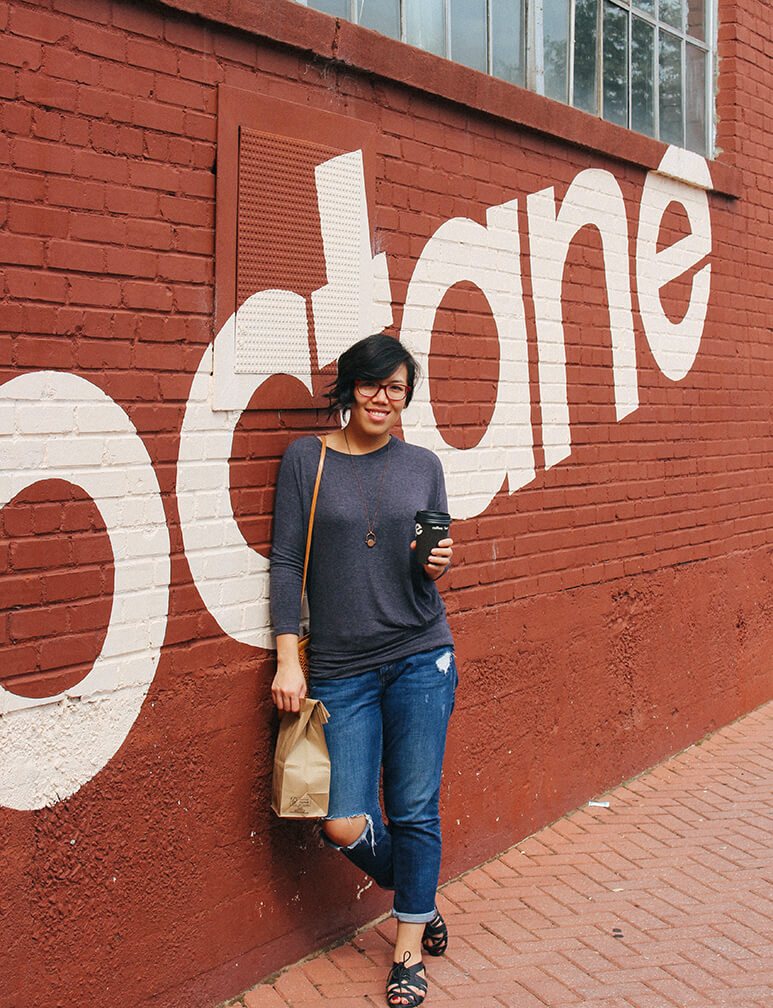 Everything I'm wearing in these photos are items I got for a steal, that I happened upon due to sheer luck. My hair is second day waves and I couldn't be bothered to put in contacts or wear any makeup. Luckily there was a slight chill in the air and I was having a pretty good skin day. All I needed was a delicious latte from Octane and I knew my day was gonna be awesome. 
The two items I get the most comments on are these boyfriend jeans and my purse. The purse I bought secondhand at Salvage ATL and it's by Etienne Aigner… I'm thinking it's probably from the 90s. And then the jeans I remember getting at Banana Republic – do you know how sometimes they have single "final sale" items and they're marked down to a ridiculous amount? It was one of those. And in a petite size! I got them for $10 and that knee hole was only slightly distressed when I bought it. Now it's open. I can't stop wearing them though!
The rest goes much the same way, stuff I found on crazy sale because I was lucky. All of them, items I wear very often on my days off. And there ya have it! A real life "what I wore" and I was comfortable all Sunday long.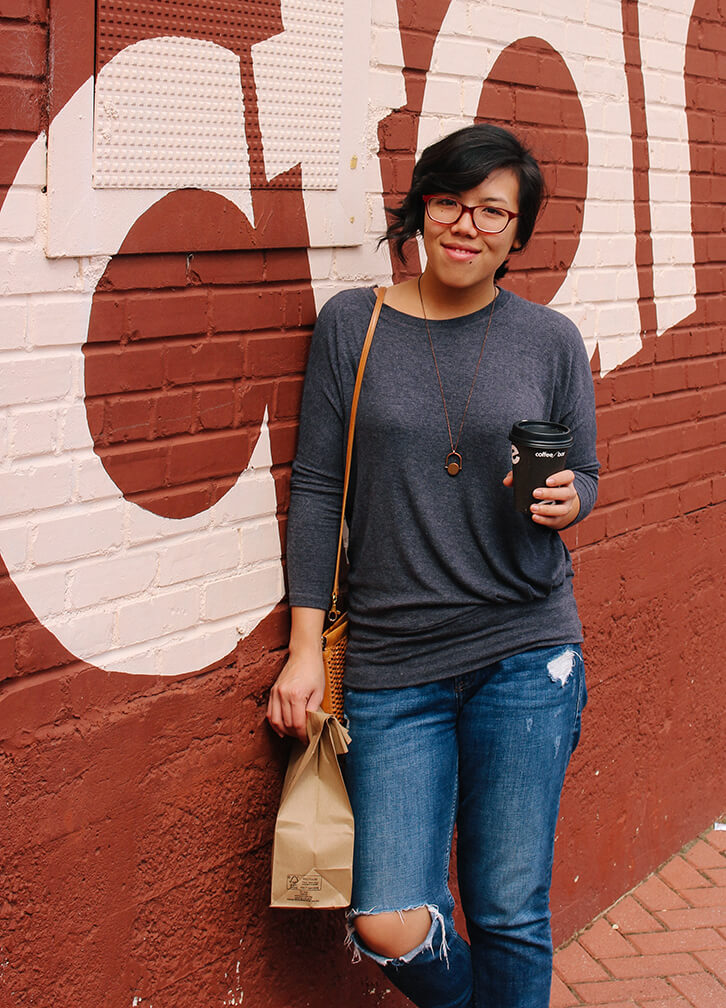 shirt / anthropologie
jeans / banana republic
sandals / urban outfitters
necklace / anthropologie
purse / etienne aigner
glasses / warby parker