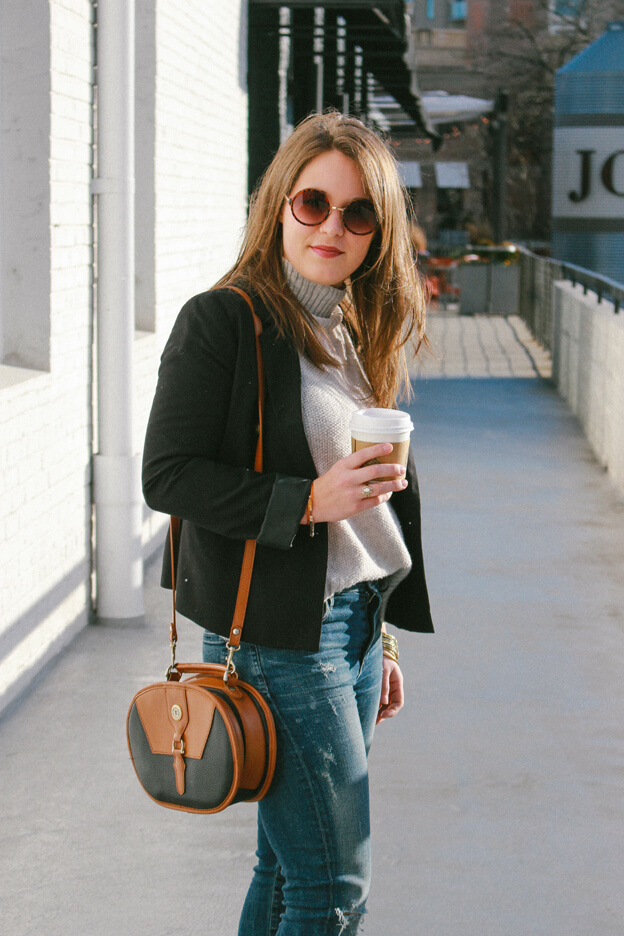 Name: Alice
Day Job: Department Manager at Anthropologie
Dream Job: Textile Designer
How would you describe your style? My style really depends on my mood. That sounds cliche, I know, but it's true. I usually like to mix vintage with new trends. In the winter I'm always in a scarf, in the summer I'm always in a high-waisted skirt. Being so petite, you hardly ever catch me wearing flats so I've invested a lot of time into my shoe collection! If I was stranded on a deserted island, I would chose to be alone with a trunk of all my shoes. Is that weird? Probably.
Where are your favorite places to shop for clothes? If it's not from Anthro or an URBN shop, it's from a local thrift store. I also have my own Etsy shop where I sell vintage clothing that I've found over the years. Check it out! Hanger Threads
Who and/or what inspires you? Good question. I think my past successes and failures inspires me most.
What do you love most about Atlanta? The growth and opportunity. Now we just need less drivers and more walkers/riders!
Fave ATL spots? Anywhere on the Beltline. Ladybird Bar is my new favorite spot – it's so unique and it feels like a cabin in the woods, which is right up my alley! Go-to dive bars are the Righteous Room or Elmyr and for brunch, One Eared Stag, if I'm feeling fancy!
What are the most important lessons you've learned in your 20s? Do things yourself; it's the only way things will be done the way you want them to be. Flow with whatever changes happen, because they will happen and it will seem scary. Challenge yourself or life will be boring.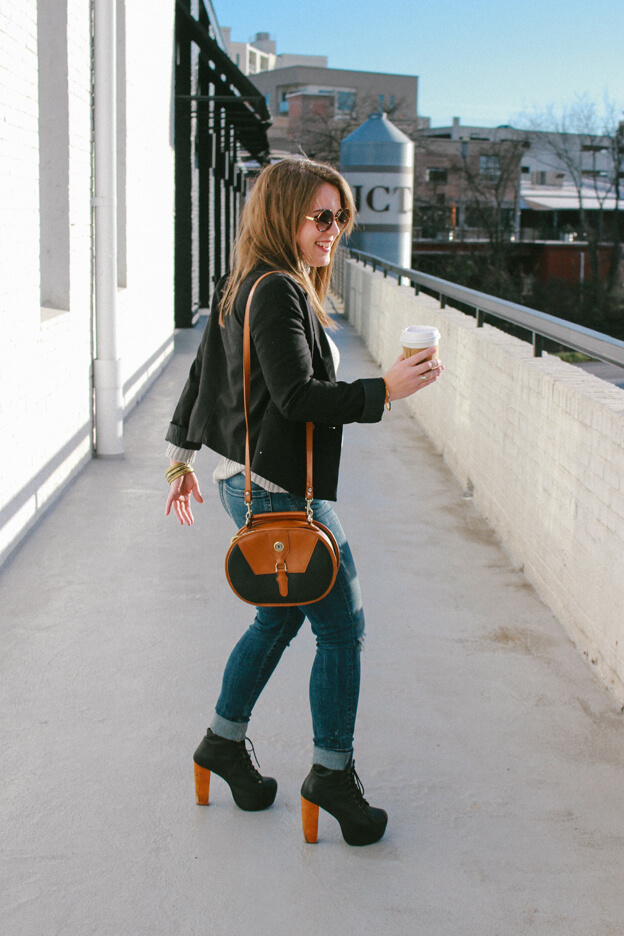 blazer / thrifted
sweater / anthropologie
jeans / citizens via anthropologie
shoes / jeffrey campbell
purse / thrifted
sunglasses / urban outfitters