I've been wearing contacts on the regular for more than a decade, but you'd never know it unless you've seen me on one of my off days. I only pull out the good ole trusty specs when I'm having allergy issues with my eyes or if I'm traveling long distances. Unfortunately this means I've been using the same pair (with an out of date prescription) for as long as I can remember. Needless to say, I was way overdue for a refresh. I decided this was the perfect opportunity for me to try out that uber cool hipster Netflix of glasses, Warby Parker.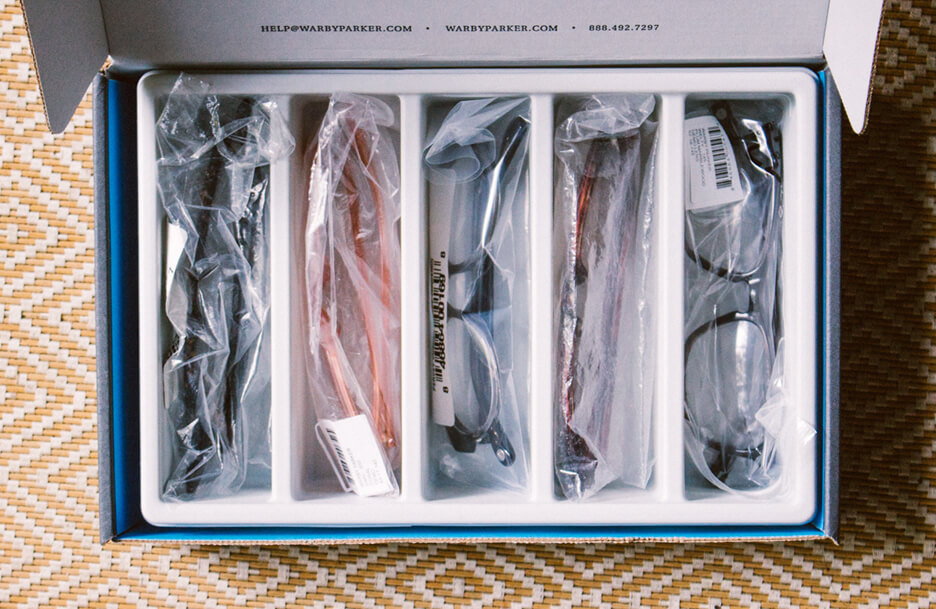 Have you heard of Warby Parker? Tell me you have. Well, if you haven't, here's their manifesto. I had known about them for a while so I was actually pretty excited that I could experience their home try-on process firsthand. Basically what you do is shop their collections online, use their handy dandy virtual try-on using a picture of yourself, and then select five frames to be sent directly to you for test driving. Here's what I got:
I selected a variety of colors because I decided if I'm gonna get brand spanking new frames, then I'm gonna get ones that are going to entice me to actually choose glasses over contacts. It's pretty contradictory to my whole getting-ready process to factor in glasses on my face, but I mean, how can I miss out on a chance to have a great accessory? It's time that I embrace my inner nerd and turn it into outfitting plus instead of a style obstacle. Here's what they all look like on…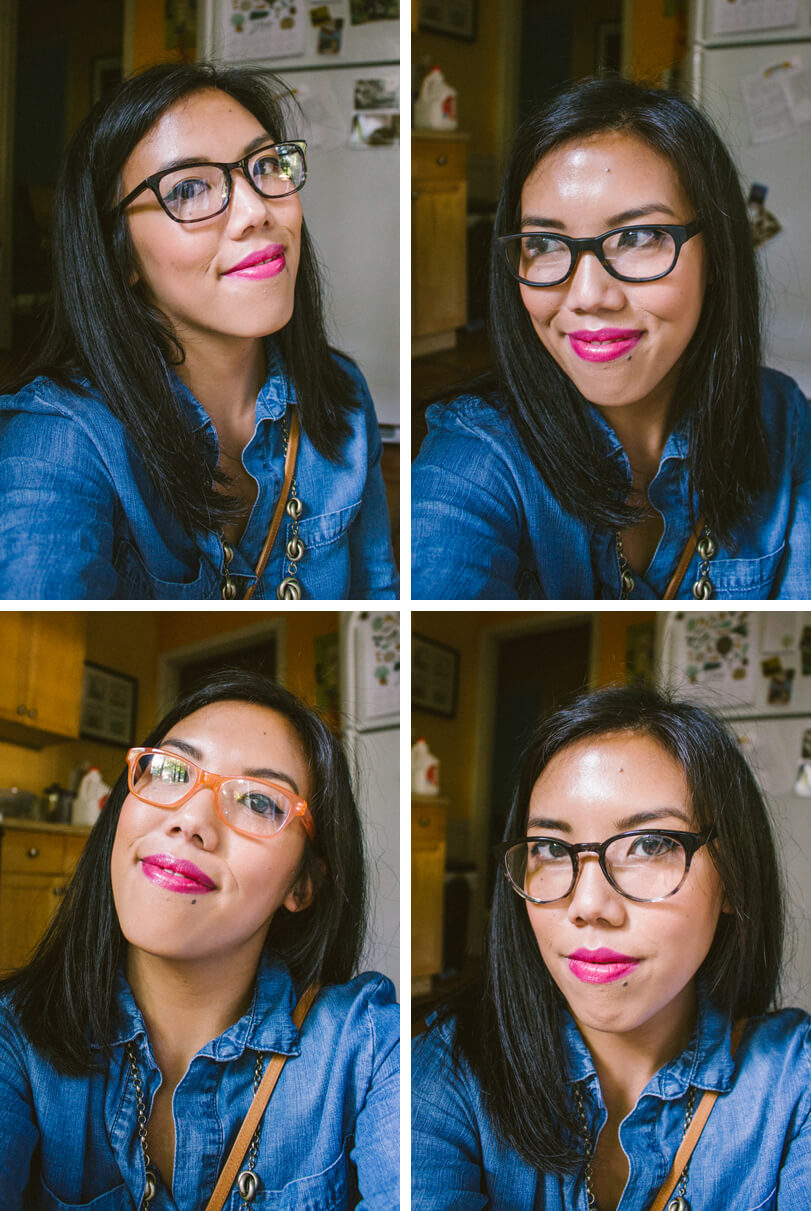 As soon as I got home and opened the package, I sat down (yes, on the kitchen floor) and tried them all on. Over the course of the next few days, I used Ben's opinions to validate my inclinations. I was very very close to getting the bottom right option. The frames themselves just looked so cool and unique and the round shape was pretty different for me. But over the course of a few days, I found them to be not so comfortable sitting on my face. Comfort is a big deal when something is going to be on your face all day long. The top left was also a contender, but to me they felt very ordinary and not very exciting. Cute and functional, yes, but they didn't have any sort of style factor for me. And sooooooooo, the winner is….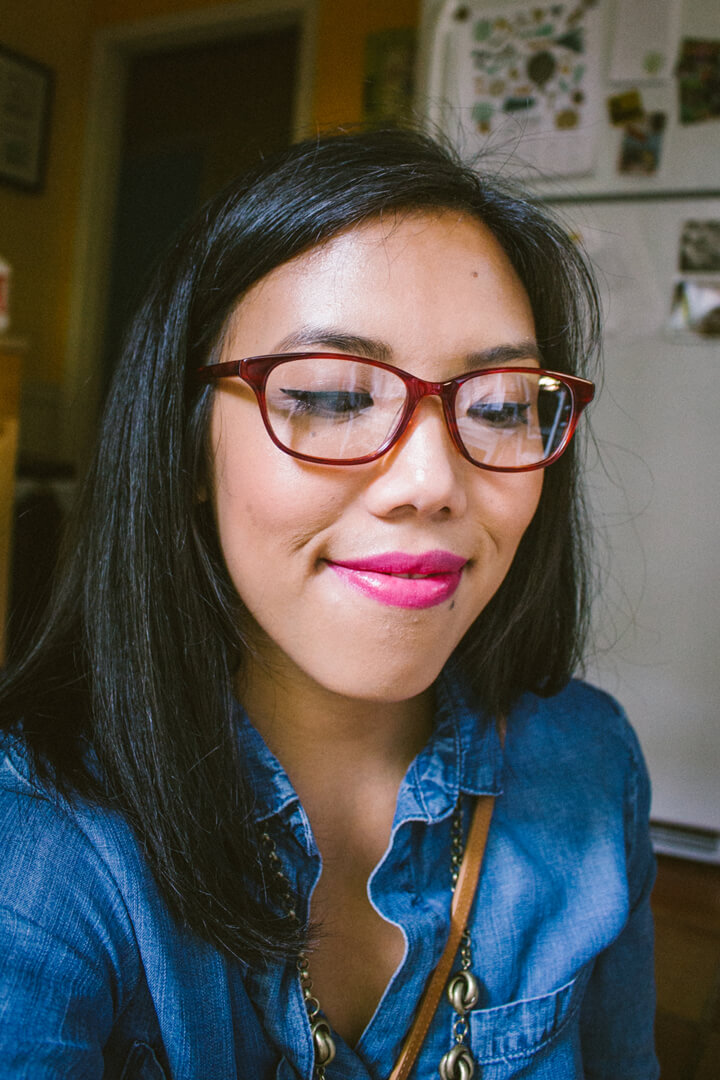 The red ones! I never thought I'd succumb to colored classes, but the depth of these frames really lends well to my skin coloring and adds a little pop without being distracting or difficult to incorporate into everyday outfits. I've always thought wearing glasses made me look tired and nerdy and sad, but these frames do the exact opposite. And I love them! I'm still waiting for my real actual pair to come to me in the mail, but I'm so ready to put these on, despite whether or not my eyes are irritated. Thanks, Warby Parker!