For how big a fan I am of Richard Blais, I surprise myself by how few times I actually visit his restaurants. I've been to Flip Burger a number of times now, but with the Ponce location having just opened their rooftop patio, it was time to make another visit. I went on a weekday, so it was pretty empty and for a little while, we had the brand new rooftop patio all to ourselves.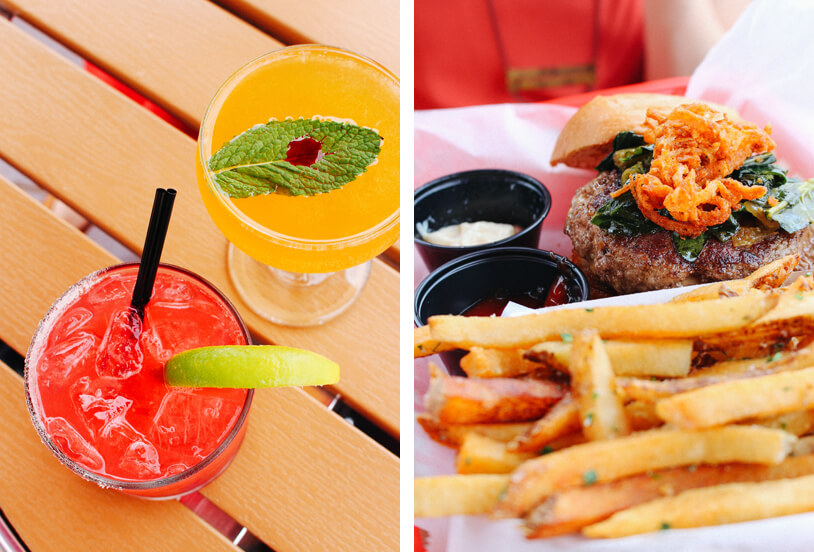 Starting off with summer cocktails and ending with some run-down-your-hands meaty goodness, I would say that the everything was overall pretty good, but not amazing. The burgers are really what shine here. One patty filled with mac and cheese (like literally, there is mac and cheese inside the patty) and the other made of chorizo topped with an egg… needless to say, it was decadent.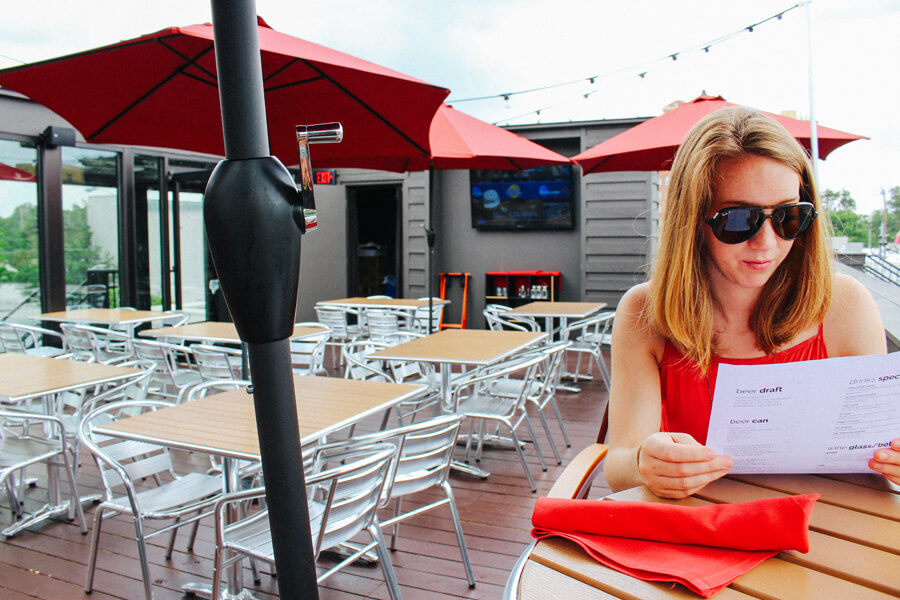 The space itself is really nice, of course any rooftop deck is going to be enjoyable. The cocktails and the sides (fries and sweet potato tots) just seemed good-slash-okay to me. It might be that they didn't have enough flavor, it might be that they weren't up to my preferred crispiness level. One thing that definitely disappointed for me was the dipping sauces, or lack thereof. I think I've just been spoiled by better fries at places like JCT, Wrecking Bar, and Leon's.
But the showpieces – the burgers themselves – were nothing less than extraordinary. Blais obviously knows what people like and even if you don't like traditional hamburgers, you'll surely find a variation on one here that will make your mouth water. As I took my first bite into this egg-topped chorizo burger, that gorgeous yellow yolk just came runnnnnning down my hands. It was awesome. I eventually had to retire to a knife and fork, but it was heavenly nonetheless.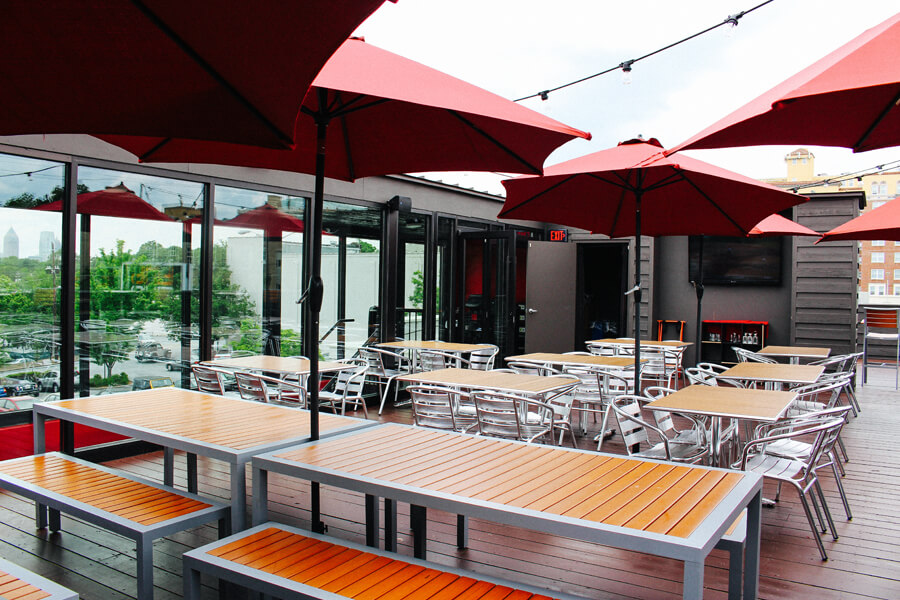 I also happen to know that their milkshakes are also quite good, but I didn't manage to order one on this day. The burgers nearly put us into an early grave so we skipped out before dessert. While I'm really really really sad HD1 (Blais' original hot dog concept for the space) is gone, I'll probably find it in my heart to forgive them. After all, with this rooftop, I'd say this might be his best flip yet!