I forgot to share this one last piece of St. Louis! Cool Stuff Really Cheep is a lovely little boutique full of curated vintage finds and antiques. Around every nook and cranny, there was another treasure to behold.
I was so intrigued by the mosaic piece above; I've never really seen anything like it. Timeless and well-crafted, I'm kind of sad I didn't snag it. Also was obsessed with the bar cart below. I tend to swoon over almost any bar cart I come across, but I found this particular configuration of shapes and lines so uniquely elegant and sleek.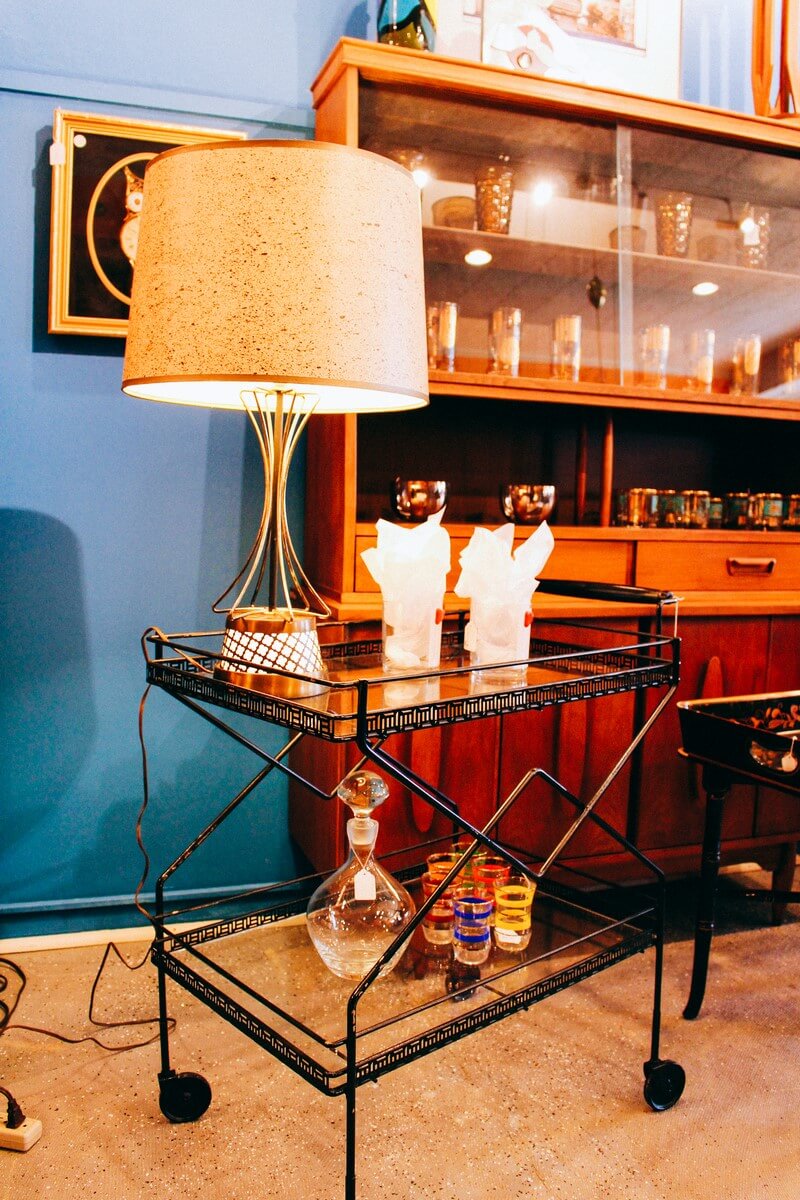 And here is where I received my stunning statement necklace and bracelet set. Absolutely in love! If you're ever in the 314, be sure to make a pit stop at this place. I'm pretty sure you will find something you can't live without!