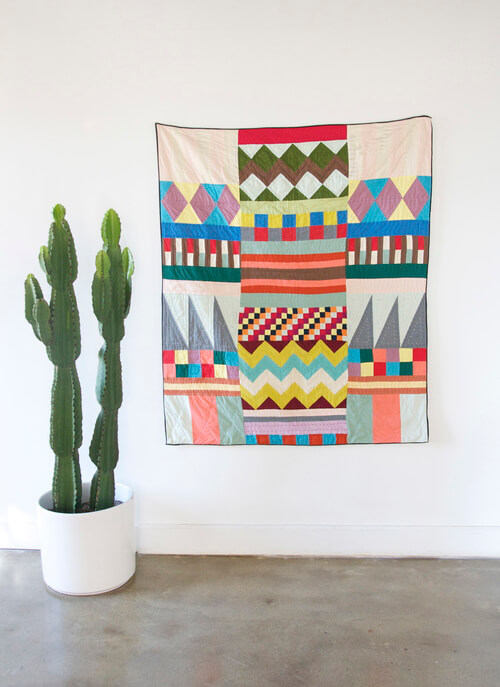 The longer I look at these quilts by Ria Leigh, the more I fall in love with them. Her textile designs are everything I'm loving right now, with a nod to synthetic retro color palettes and a reverence for the tradition of geometric quilt pattern. I don't think I can put it any more succinctly than she does on her own site:
Her work is situated within a matrilineal succession of makers and is influenced by her research on ancient cultural iconography, esoteric symbolism, pioneer practicality & Bauhaus ideology.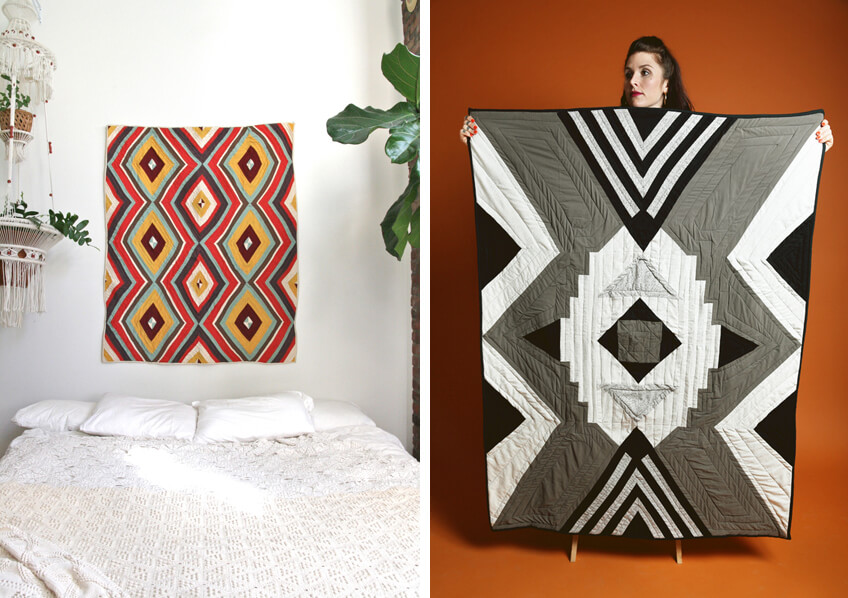 With work this bold and a statement so eloquently drafted, I can only presume that she's been working on this for a lot longer than the ease of her patterns may suggest. Her quilts just seem to make sense to me. Both the shapes and the color stories they occupy are simple yet engaging. And I particularly love how the direction of the stitches enhance the structure of the shapes, while also allowing us to feel the handwork at play.
Ria's calculated simplicity provides tremendous impact, whether it's laying on a couch or hung up on a wall. They almost become like little shrines, odes to the divine beauty that color and shape can make with a creative force directing their fated design.