I could really eat Vietnamese food every. single. day. Perhaps that's because I really did eat Viet everyday while I was growing up. I can't say that hasn't influenced my culinary palette, but you just can't deny the beautiful rainbow of variety Vietnamese cuisine has to offer. The flavors are fresh yet full-bodied, and never leave you with the stomach pangs you associate with Chinese take-out. Sure you know about pho and bánh mì, but did you know about co'm? In other words… rice!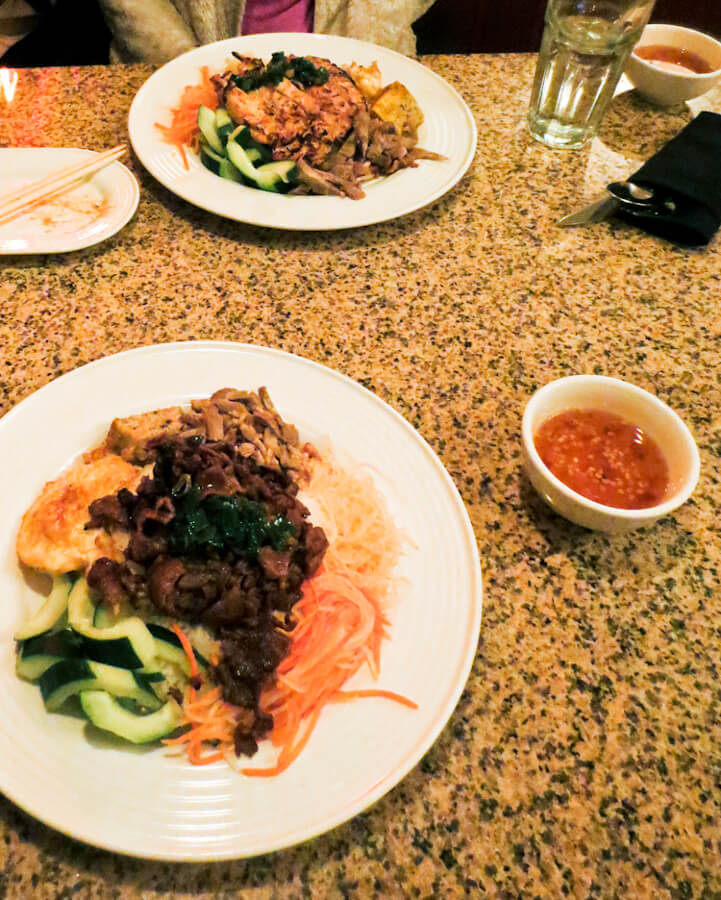 At most Vietnamese restaurants you'll be able to find some simple co'm dishes, any various assortment of grilled meats with "fragrant" or "broken" rice. Since I'm not expert on cooking technique, I can't tell you what makes this rice different than regular jasmine rice. All I can tell you is that it's delicious. Paired with fish sauce and pickled vegetables, you have a plate that looks like heaven. Well, to me it does.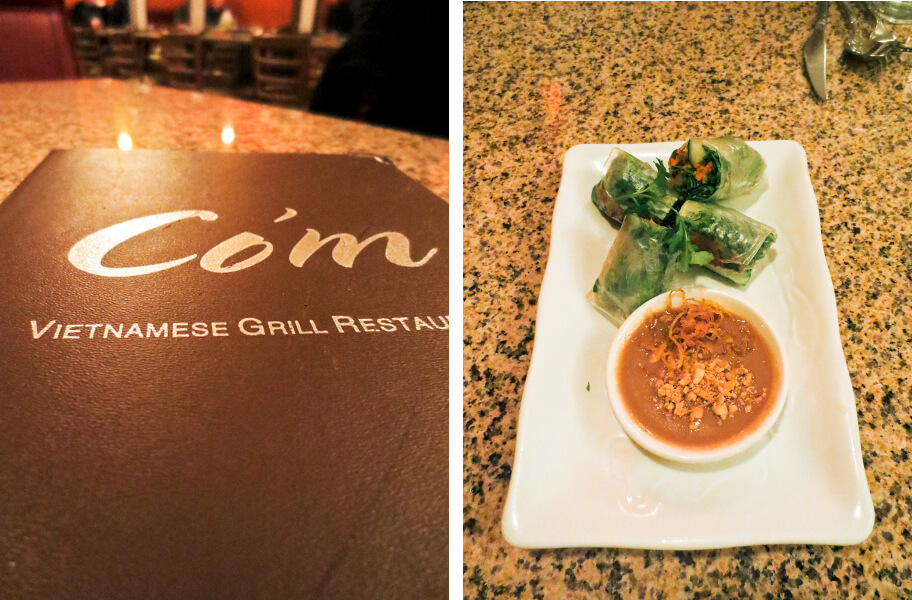 It's no surprise that yet another Buford Highway mainstay serves up some of the best Vietnamese Atlanta has to offer: Co'm Vietnamese Grill. Their summer rolls were freshly rolled (trust me when I say that actually does make a difference) and their entrees were awesomely portioned. Not only that, but all dining in comes with free dessert. FREE DESSERT. I really can't care if the dessert comes from a frozen asian packet, it's free y'all. It was actually pretty tasty though.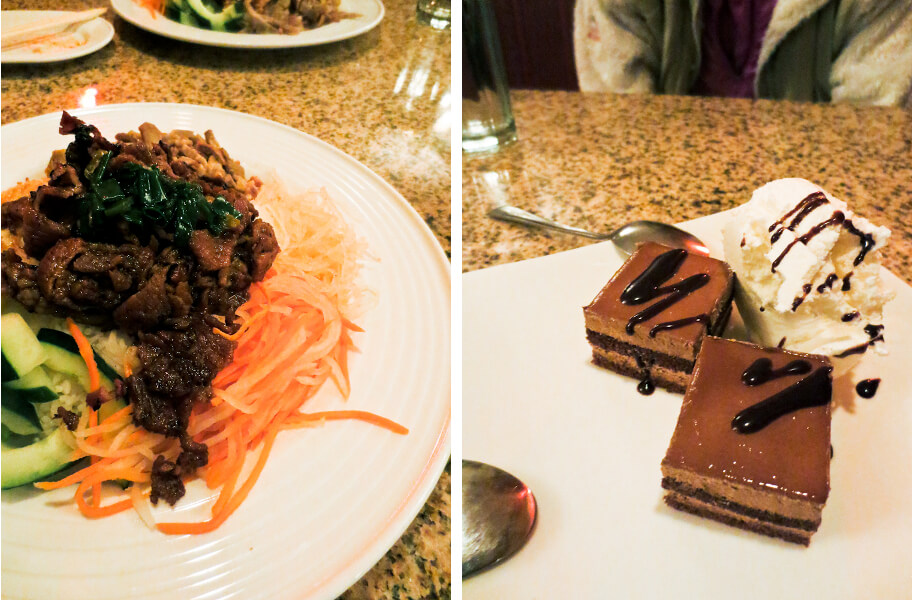 Definitely another must-try for any of you visiting Atlanta. And if you live here, well.. just add it into your rotation. You will thank me!