The uninhibited imagination of a child is truly a beautiful thing. We all begin our lives with whimsical ideas of how things come about and dreams of what they could be… and then at some point along the way, we learn otherwise. We are educated on common sense, science, physics, and so on, telling us what things are possible and logical – and what things aren't. Thankfully, like Mica Angela Hendricks, we may be fortunate enough to produce offspring who will show us the way back to our former worlds of wonder.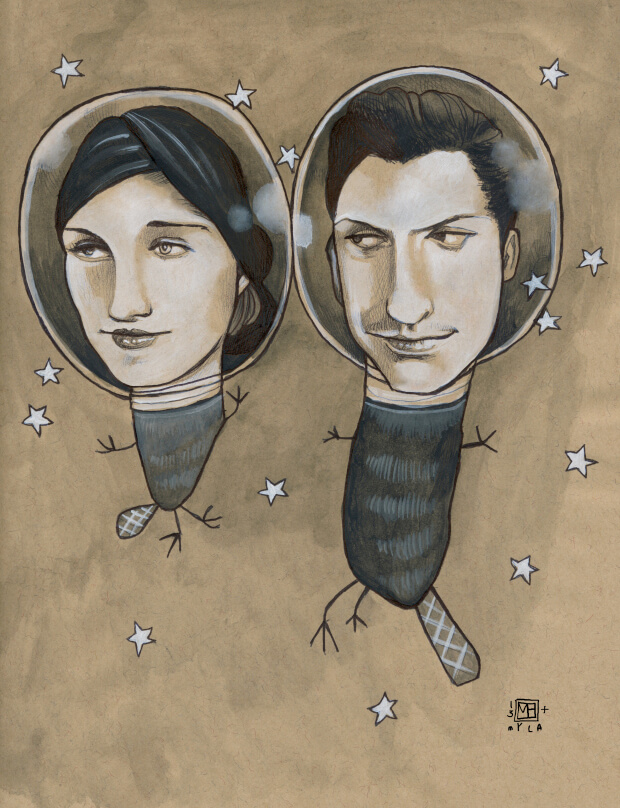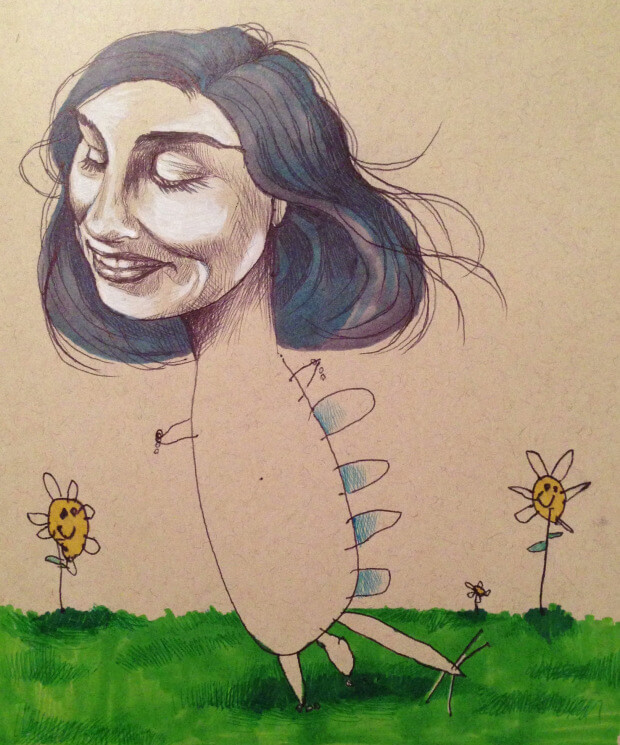 Read this. Long story short, every parent gets backed into a corner at some point or another, when their child uses their own rules against them. But when Hendricks, an illustrator by trade, was forced to relinquished her sketchbook to her daughter, the results turned out to be sort of magical.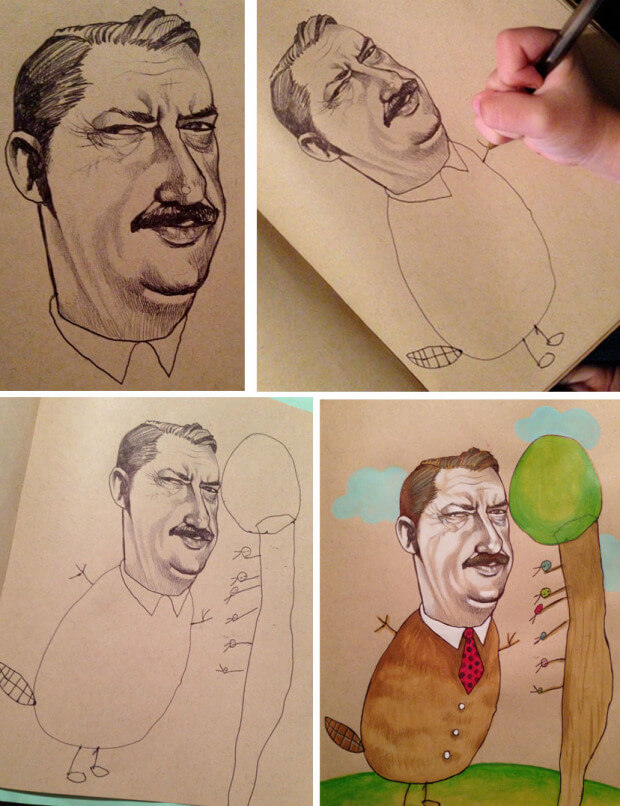 Allowing her daughter free reign to participate in her sketchbook, Hendricks soon saw the worlds of her characters open up into a new universe, one that is unexpected, humorous, light-hearted, and fanciful. Their collaborative drawings are guaranteed smile producers, reminding us of the possibility and potential of creative play.