I've lived in Atlanta for about three years now so you can imagine how many art festivals and markets I've been to. After a while, everything starts to look the same to me. Not in a bad way – just in the fact that I've seen all the local vendors already. Thankfully, I was recently and pleasantly proven wrong when I stumbled upon MDC Interiors at ARTlantis.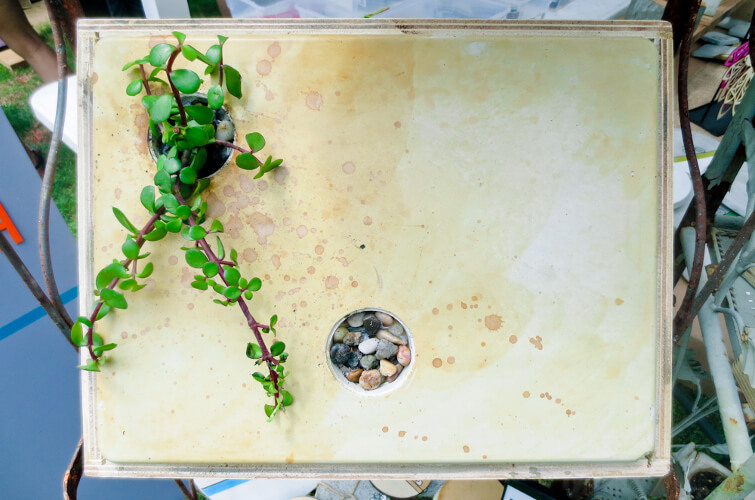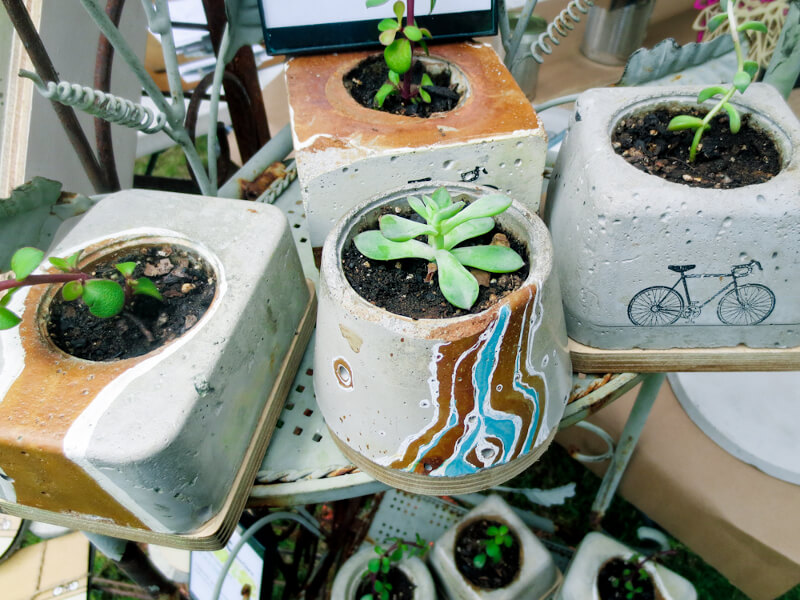 In their sweet and humble booth full of tiny treasures, I met the warm and ever-so-lovely Mona Patel. She and her partner, Mike, began MDC Interiors to craft custom objects that are visually striking as well as beneficial for the environment. While I didn't get to see their furniture pieces (due to the limited amount of space), I absolutely fell in love with their concrete planters. Through their use of salvaged and sustainable materials, Mike & Mona give us a perfect blend of the industrial and the organic. Their designs are all kinds of duality and I am ALL about duality.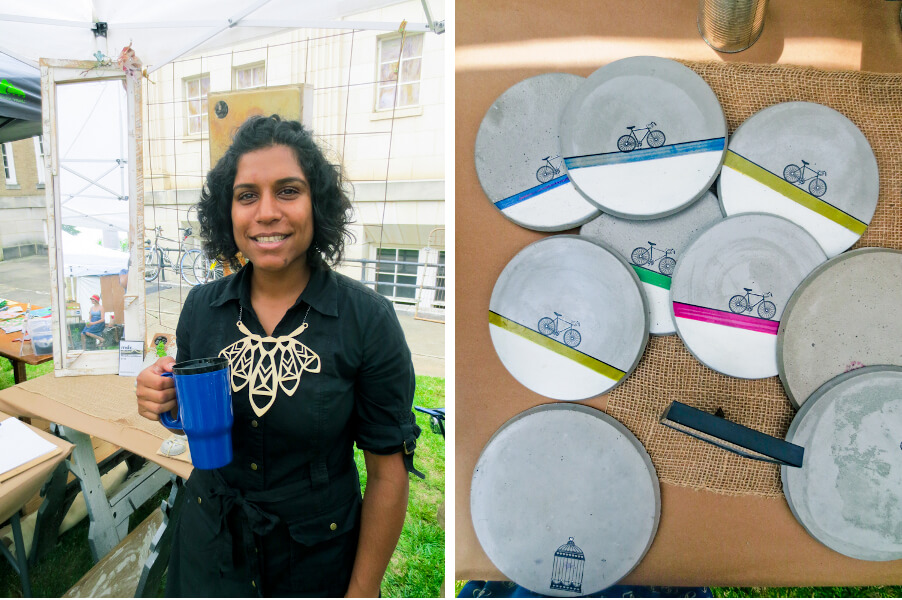 Their marks are thoughtful yet playful and the materiality of the pieces is both masculine and feminine. My boyfriend loved their work as much as I did and that's a pretty rare occurrence at these art festivals. I generally go for girly frou frou delicate and he goes for modern contemporary raw. MDC is like a match made in heaven. Or the salvage yard – same diff. P.S. THEY MADE THAT WOODEN NECKLACE. To see more of their work, visit their website and blog!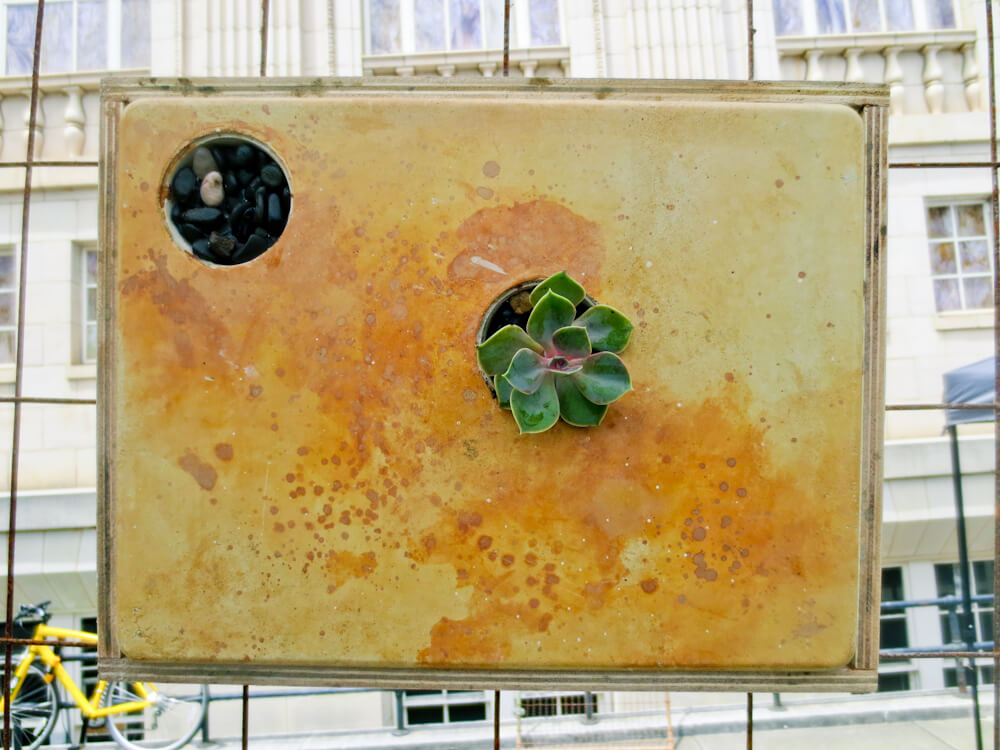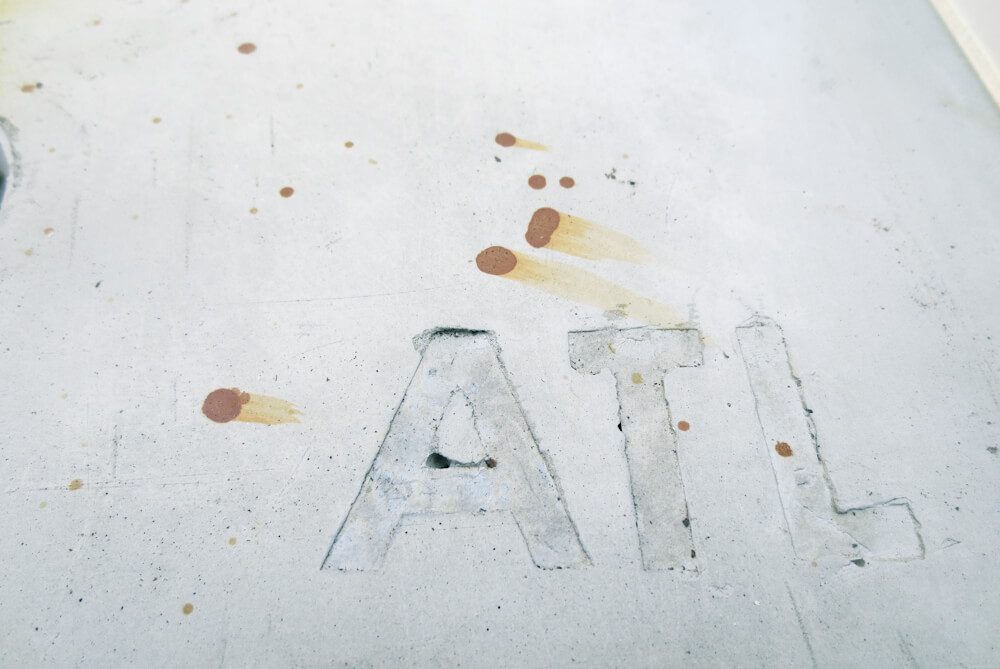 I look forward to seeing more surprise crafters pop up in the ATL and welcome them with open arms and eyes.