Have you ever met someone who doesn't like Italian food? Me neither. Because how does anyone not like bread, pasta, cheese, and tomato? That's what we think of when we think Italian – spaghetti, bruschetta, garlic bread, and tiramisu (and Giada of course). These dishes have been popularized and Americanized in such a way that many people think of Italian as easy or simple. And to a certain degree, it is. But there's a difference between so-easy-nothing-really-matters and so-easy-in-its-beautiful-simplicity. Thankfully, I had a divine experience of the latter at Sotto Sotto.
I had been waiting to sample this 12-year-old Atlanta mainstay ever since I moved here. You see, I've never considered myself a fan of Italian mostly because I never seem to find a truly exemplary Italian restaurant. It seems that the key to good Italian – and maybe just all good food in general – is great ingredients. Sotto Sotto wields this key with humble finesse and presents beautifully pared-back dishes that allow the ingredients to shine.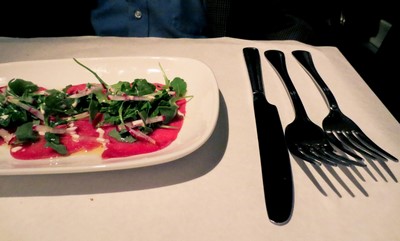 With everything cooked to perfection and a decadent creamy rum-infused dessert to finish, this was one of the top dining experiences I've had in the city. The only thing I was mildly annoyed by was how close the neighboring tables were, making me feel like I was in 3 conversations at once. But such is the small price when you're a party of two.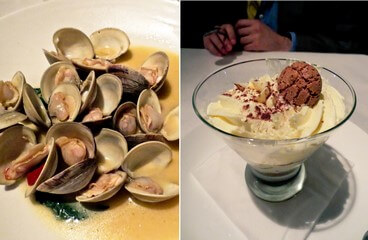 Yes, I love innovative concept restaurants and new fusions of diverse flavors. But Sotto Sotto reminded me that simplicity is just as good, if not better, because I'll never tire of classic flavor combinations. Butter, garlic, white wine, pepper… all these things alike, while not new or trendy, will always make my mouth water. Each dish I sampled was rich yet reserved and uncomplicated. Subtlety made the steamed clams easy to devour and the beef carpaccio practically dissolved (in a good way) in your mouth. My risotto with asparagus was the perfectly balanced blend of textures and flavors. While I suspect that I went over my allowed caloric intake for the day, every morsel was well worth it.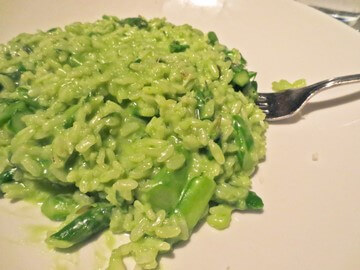 Four words for this restaurant: yes, please, again, and more.