I began my Creative Masters interview series in order to feature creative entrepreneurs who are a shining example of manifesting your goals and dreams. However, I quickly realized that there is just as much inspiration to be found in a newcomer – particularly because their decision to pursue passion over practicality is recent and fresh in their minds and hearts. I now present to you a "sister" series that I will call Creative Makers: a showcase of artisans, performers, and business owners who are new to the game and ready to give it their all. 
Within five minutes of meeting Rachael at Thread Count, I knew we would become fast friends. Her infectious laughter and evident love for all things well-made really made me feel like she was a kindred spirit from a previous lifetime. After only meeting me once, she so graciously opened up her home and studio to show me where the leather magic happens. That's right people – leather. magic! Rachael Riedinger is the creator of Neva Opet, a line of hand-crafted purses and accessories that exemplify a modern take on the marriage between functionality and form. Her gorgeous array of leather and canvas bags were enough to make me swoon, but after getting to know her over iced lattes (made by Rachael herself) and scrumptious pastries, I knew I wouldn't go home without one of her beautiful creations. Her work is dripping with passion and can be found via Neva Opet's website, Etsy, and Facebook. Be sure to keep tabs on this one, ladies. I'm sure in a few years you will have wish you had bought one of her bags today!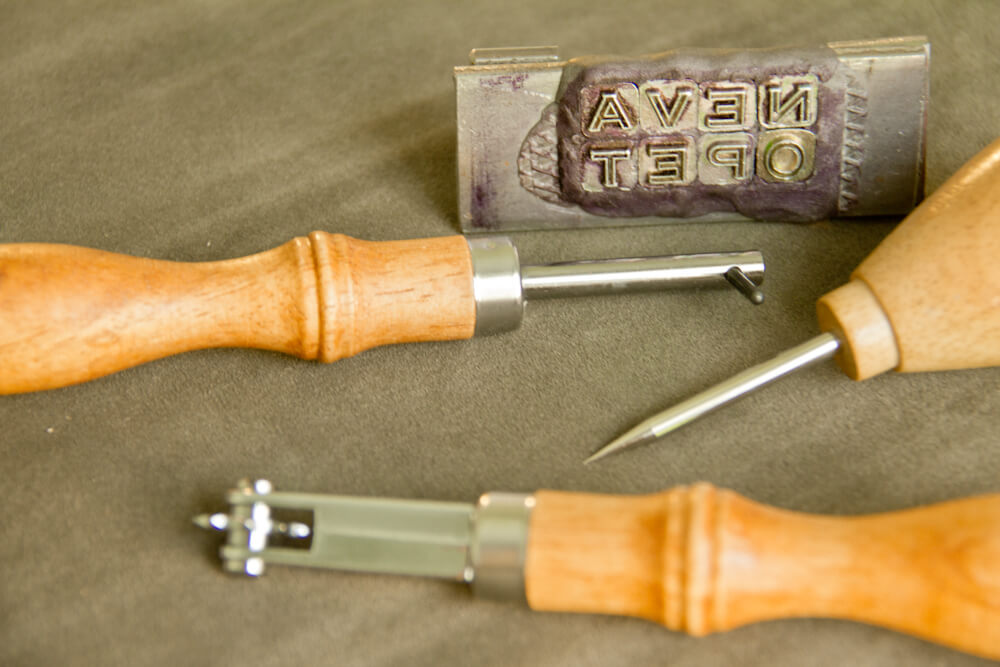 First things first. Describe the personality or type of woman you make your bags for.
I make my bags for myself and for women like me. I like minimal things done in great materials that will last a lifetime. A woman like me is someone who appreciates art, design, and minimalism – likes things a bit more understated. I think shopping habits have taken a change and people want to purchase things that they will keep forever. I'm hoping people won't treat my bags preciously or baby them because they are meant to live and mature with their owners. The materials I use only get more awesome with age.
That's a cool way to look at an accessory – like a lifetime companion. So how did you learn to make what you make? Where did the impulse come from?
Well I started sewing when I was 14 years old. My mom gave me a sewing machine for Christmas and I started sewing all the vintage silhouettes and patterns I couldn't find in stores at the time – like peg leg pants (skinny jeans) or just band patches onto my jackets. It just snowballed from there so I've been sewing for 11 years now. I just really enjoy making things and after one really awful job, I decided that I wanted to do something that I love. Even if it pays half as much, I'm still so much happier. In regards to the leather work specifically, I'm entirely self-taught. It took a long time to figure out the ins and outs of leather and I still learn something new every time I work. But because of that, each bag I make is better than the one before it.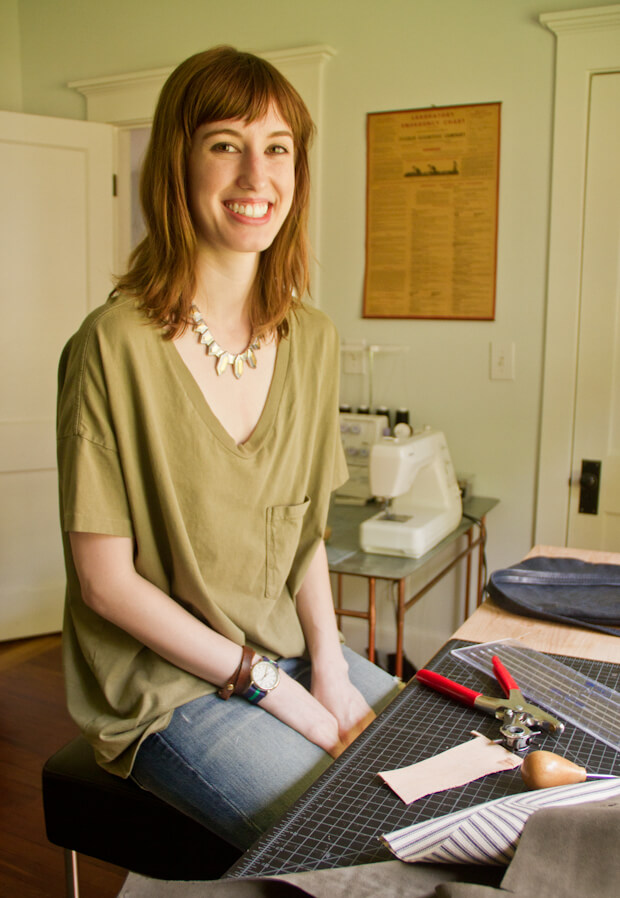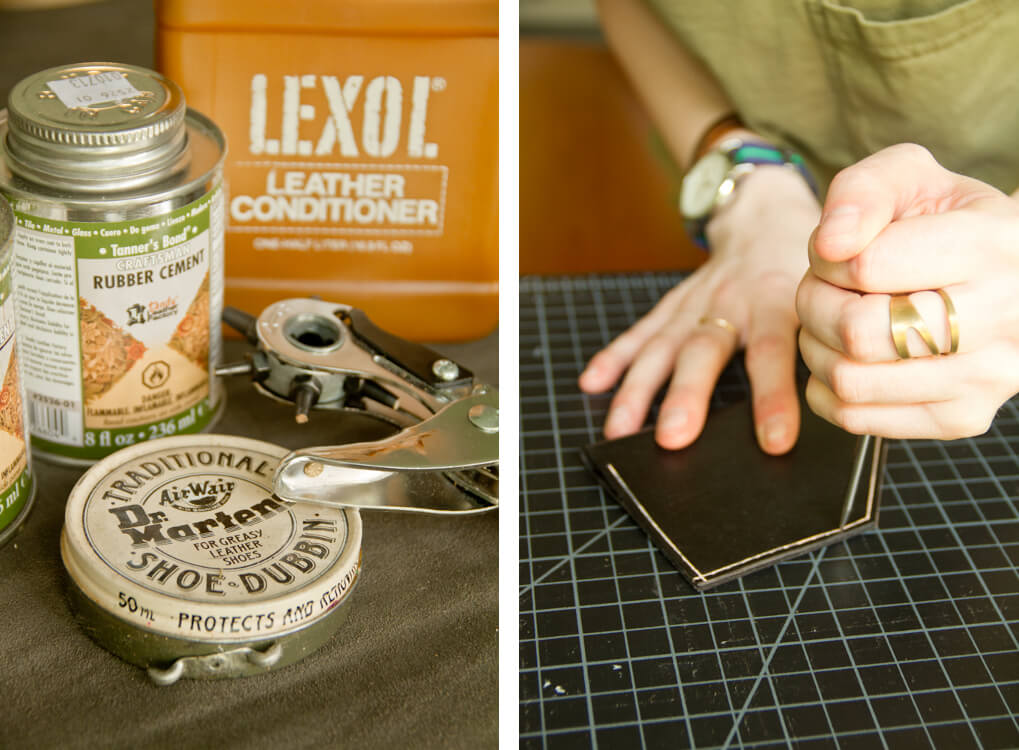 Which part of the crafting process do you enjoy most?
Hmm. That's tough. On one hand, I really love the transformation of materials – seeing the fabric or leather become a finished product. But I also really love it when I see that someone else enjoys the bag as much as I enjoyed making it. It's just such a gratifying thing to see a stranger say "I love this," and it makes me want to design more. Otherwise, I'd probably just end up with a bunch of bags in a room.