Not sure when I first discovered who Sarah Dodge was. I'm assuming it was when she was creating the insanely delicious cinnamon buns and biscuits at 8arm, but I've been enjoying her pastries before that too (when she was at Little Tart). It's so exciting to see someone with culinary talent change and grow. Once I saw Sarah making bread on her instagram, I was on HIGH alert for any announcement that would mean I'd be able to eat her pastries again.
Well, she answered my dreams. Sarah is doing a breakfast pop-up at Queen of Cream every weekend with a rotating menu. It immediately shot up to the top of my to-do list and I went for a rainy Sunday with Ben even though I already had brunch plans. I went before brunch.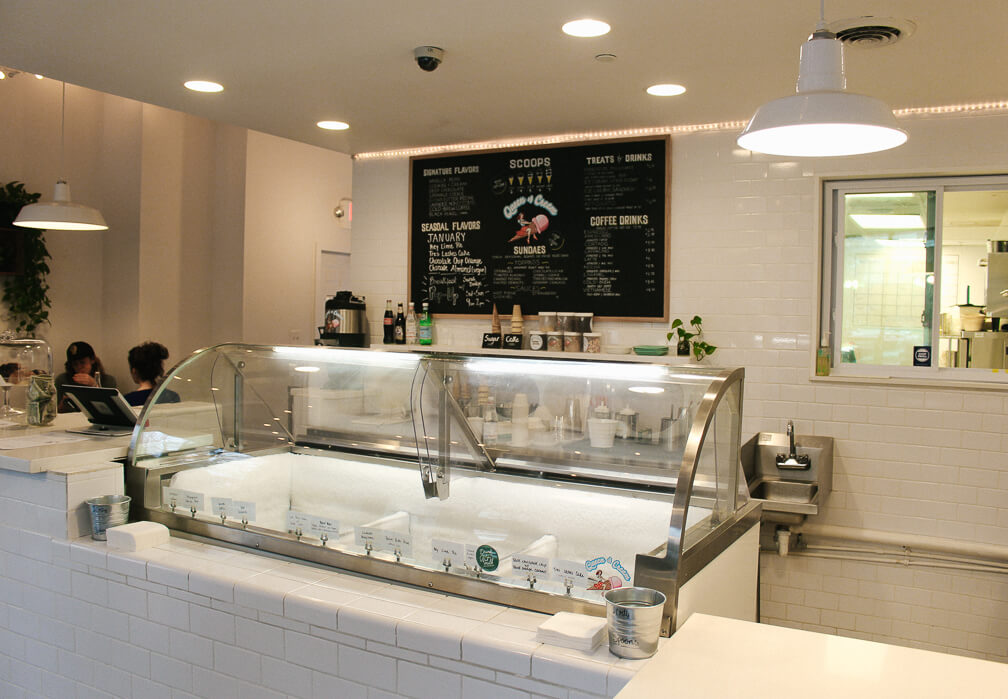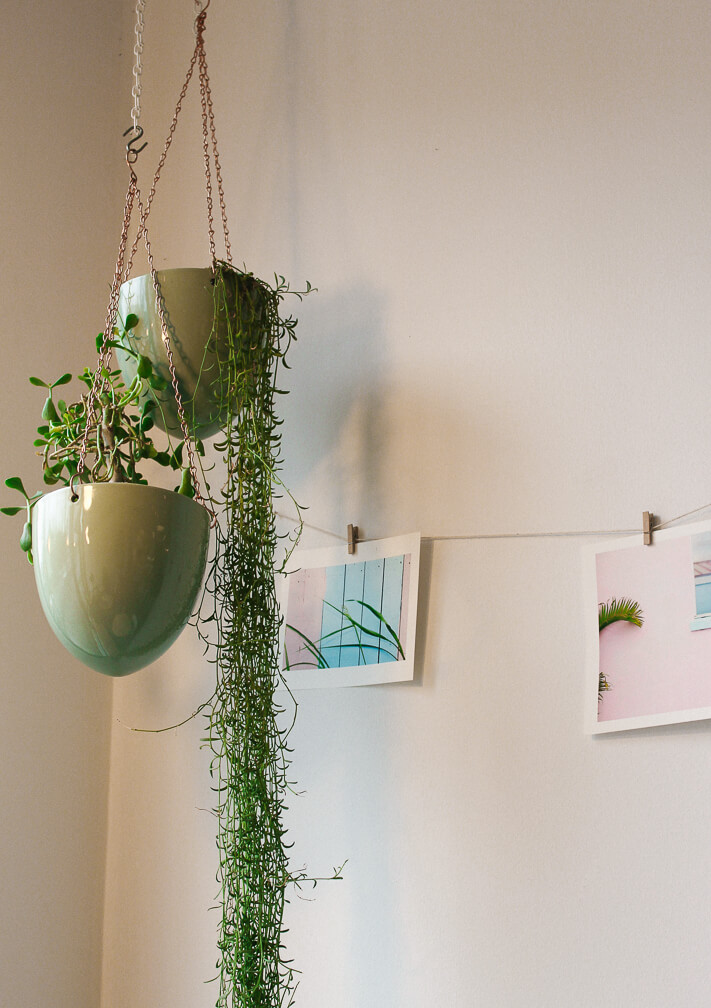 The whole experience was a delight. Believe it or not, I had never been inside Queen of Cream! I've eaten the ice cream from the carts, but never gone inside the shop. Now I'm so glad I did – the whole thing made me feel like I was back in Montreal, eating a casual breakfast sitting in the window of a simple shop eating delicious food. There's nothing better than these little moments of life.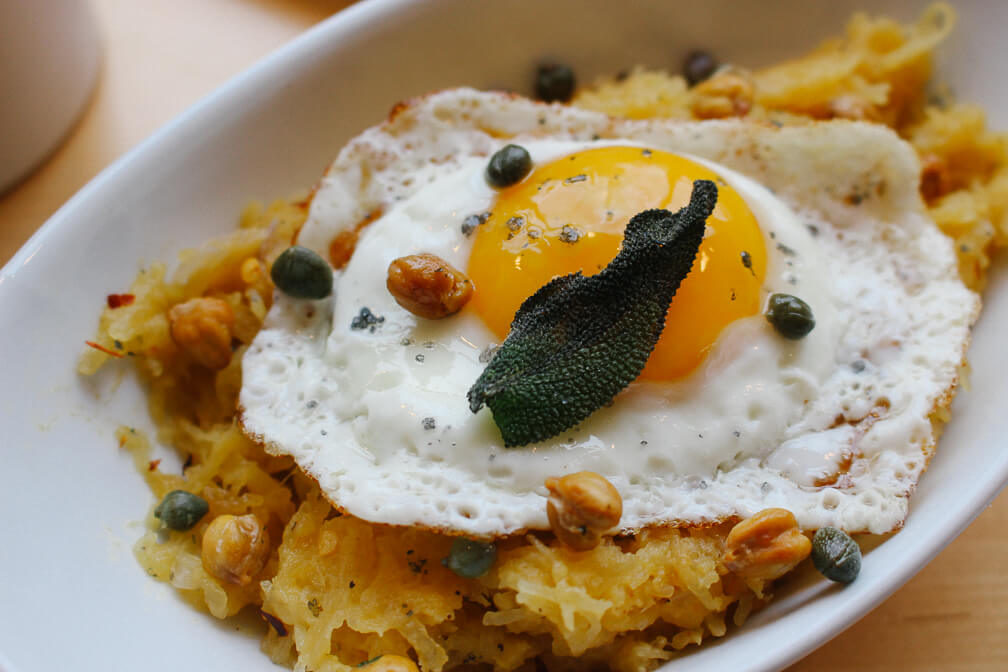 I had to resist getting the predictable thing, cinnamon bun and a biscuit. I know these are amazing because duh she made the ones we know and love so well at 8arm. Instead I took a risk and got the spaghetti squash hash with a fried egg on top… and I was not disappointed. Spaghetti squash needs to go on every brunch menu from now on. It's such a great carrier for savory flavors! Ben got the waffle with a scoop of ice cream on top, which is funny because I thought he was only ever going to be able to have ice cream for breakfast at home. It was a good morning for both of us.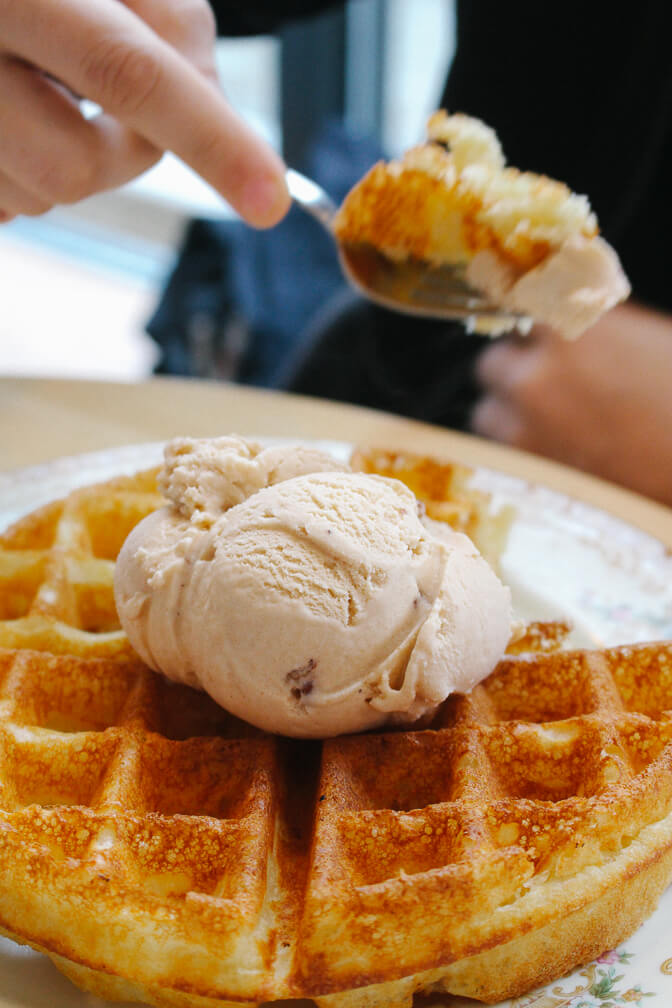 SO. What you need to do is put this on your calendar ASAP. She does run out of supplies so don't dawdle – make it a priority! Also I'm so happy to see so many others in the Atlanta community coming out to eat her food. She deserves the spotlight she's getting and I hope this means I'm going to be eating her food for a very long time…