It's been a while since I've posted, but not for a lack of activity in my life. Actually quite the opposite. It's getting harder and harder to find the time to sit down and type out a blog post, but I do hope I can keep it up. Because having the space to write a little bit more than what I have on Instagram is definitely needed for clarity of mind.
The other day I tested out a full face of Pur Cosmetics for the first time. Wait I lie, minus the lips. I've used the 4-in-1 Pressed Mineral Powder before as a foundation but this time I got to use their recently launched Vanity Palettes, in addition to some others.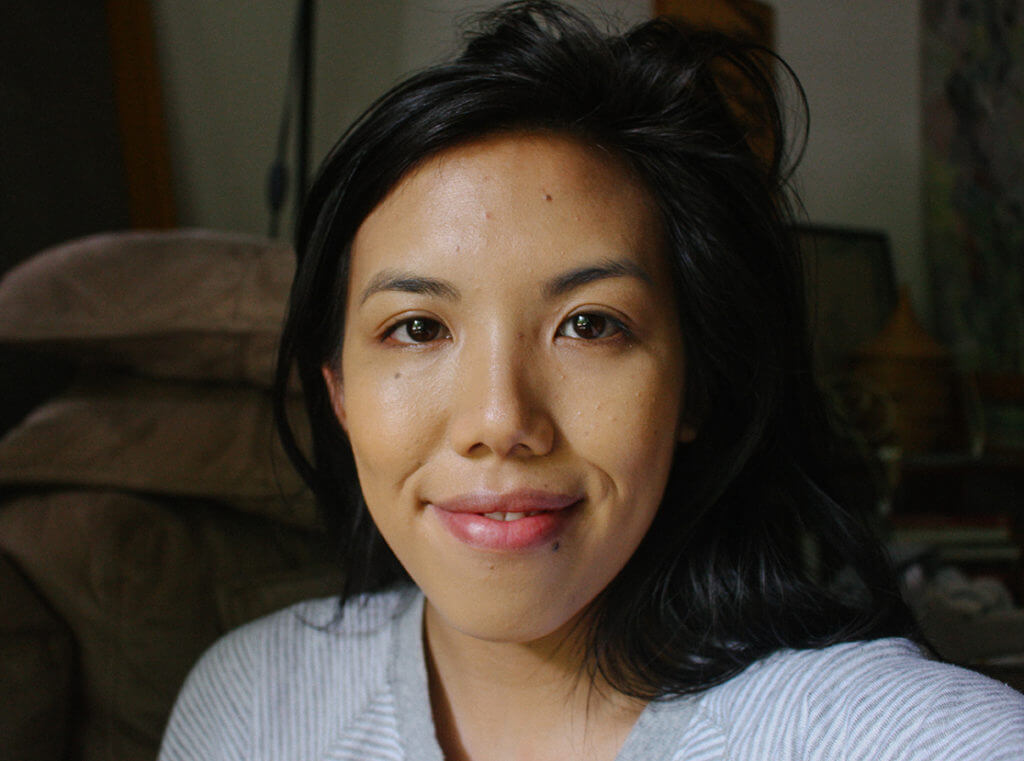 I started off with the Bare It All 4-in-1 Skin Perfecting Foundation. This is right up my alley, seeing as how I like liquid foundations that claim to improve my skin. It feels more like a cream than a liquid, but the coverage is really good and did last me all day long at work. Very often most makeup begins to dissipate from my face at the 4-hour mark because of how active I am at work, but this one stay put! I applied it with a dense foundation brush and then lightly set it with the Pressed Mineral Powder.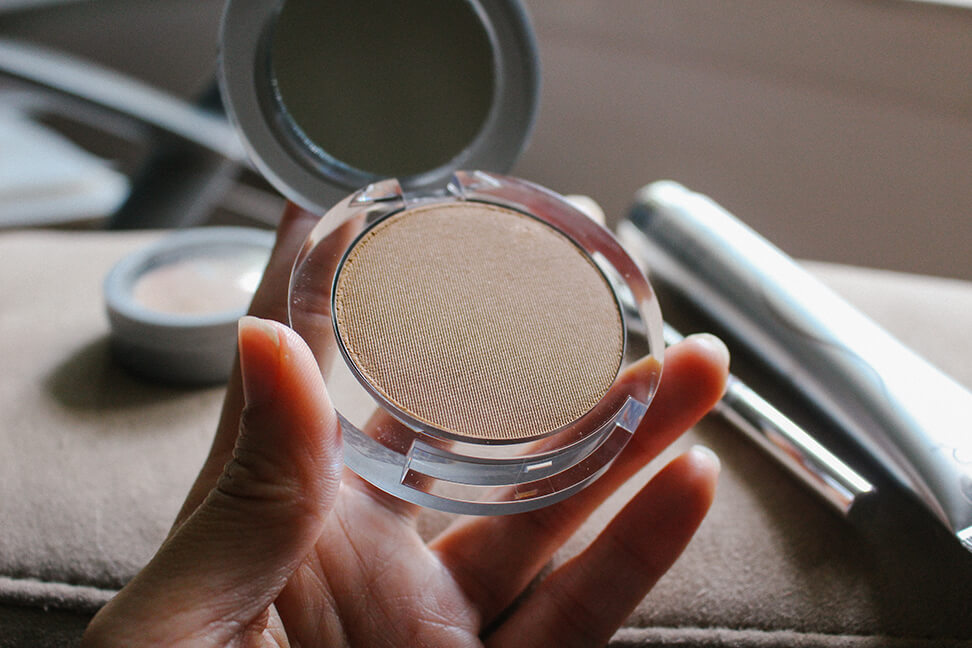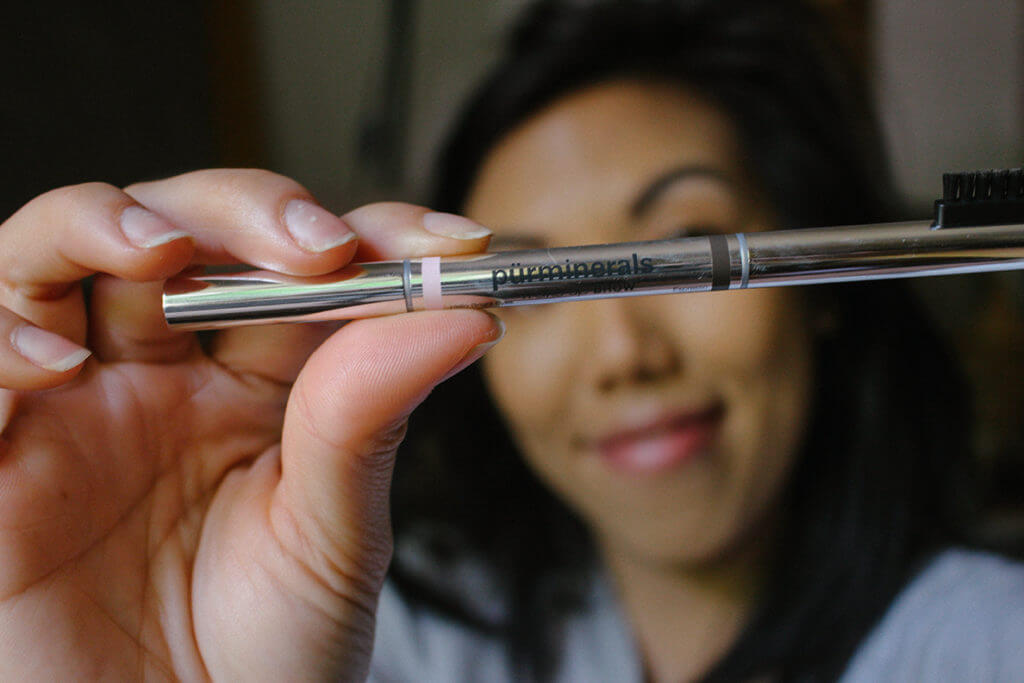 Onto brows, which really is the part of my makeup routine where I start to look alive. This Wake Up Brow pencil will be my new go-to once my current one runs out. It was the kind that isn't super creamy so you don't have to have a super sensitive touch like some other pencils. It includes a highlighter on the other end, but I didn't really need to use it.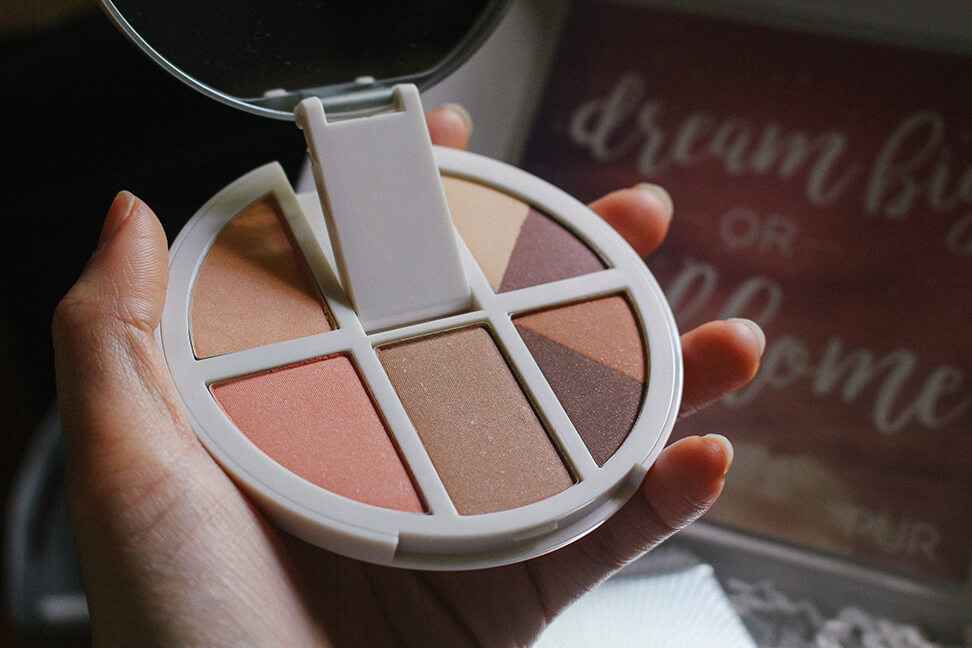 Here is the star of the show, the Vanity Palette! As you can see, it fits in the palm of my hand and the mirror pops out for added ease. This is a great palette to throw in your purse to touch up through the day since it does include highlighter, cheek, bronzer, and eye shadows. This, much like the brow pencil, was easy to use. The pigments are soft and blendable and great for beginners. I say that (me myself being a beginner) because I do own some palettes where the pigment comes off WAY too easily and then you have to spend a million years blending out your raccoon eyes. The whole palette is soft and buildable, lending itself to a bronzey romantic look.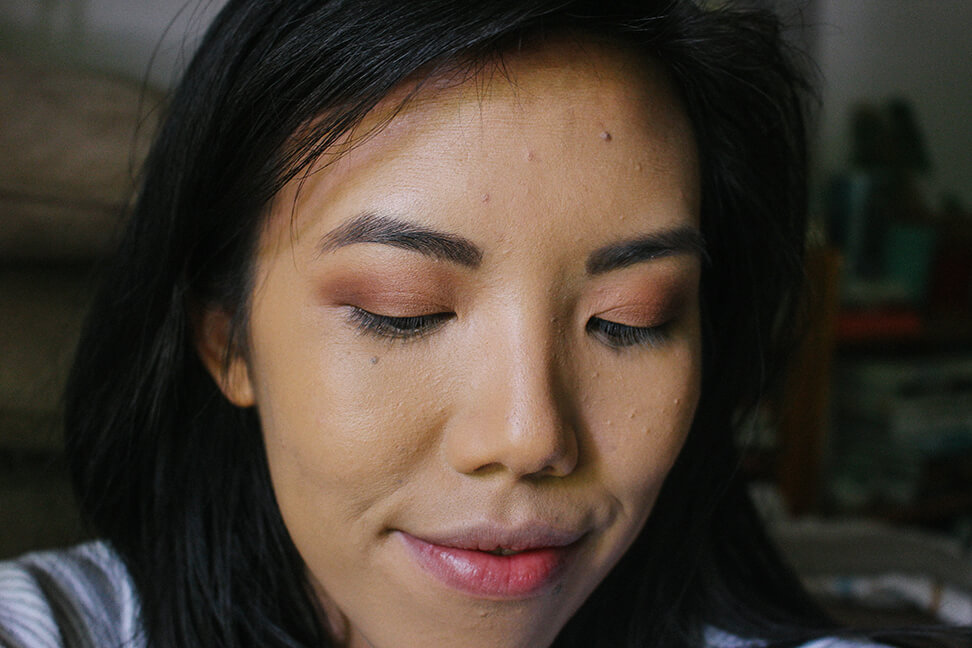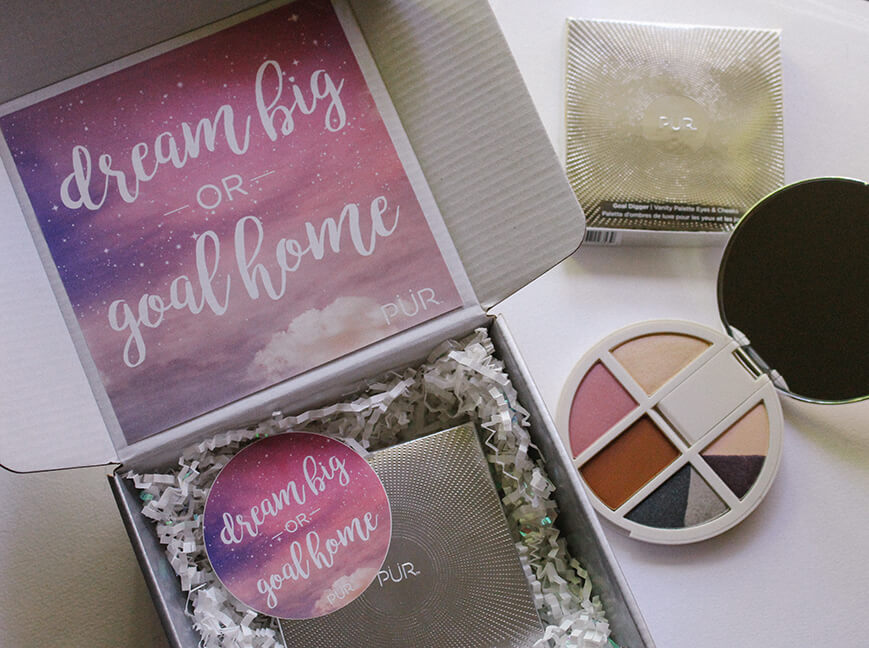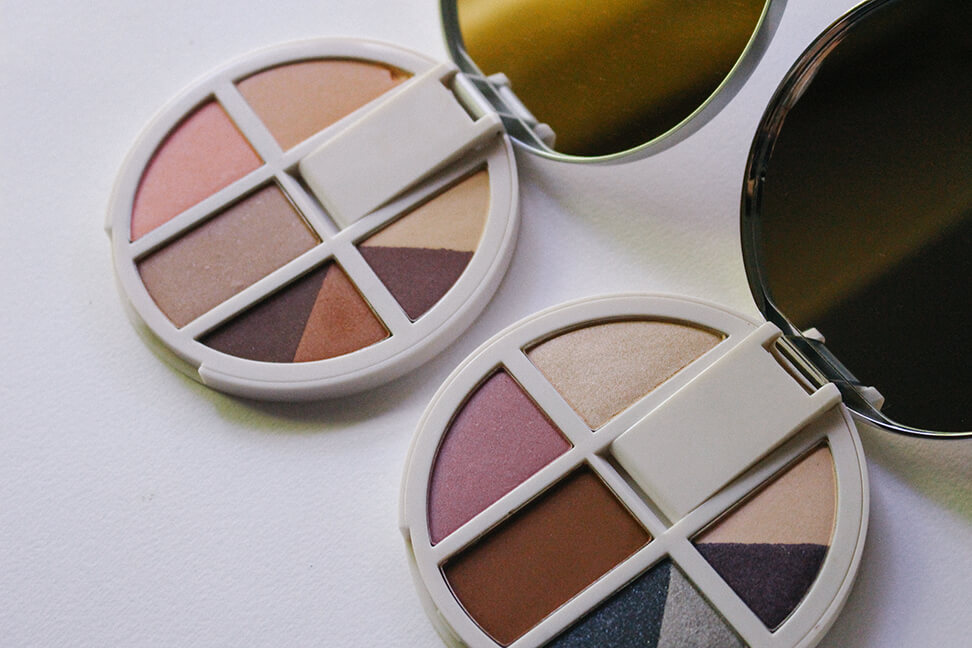 I used more of the warmer shades because I have a yellow undertone in my skin so I just feel more comfortable using browns, oranges, corals. Once I was done and happy, I set the entire look with Balancing Act to make sure I wasn't going to get too shiny throughout the day.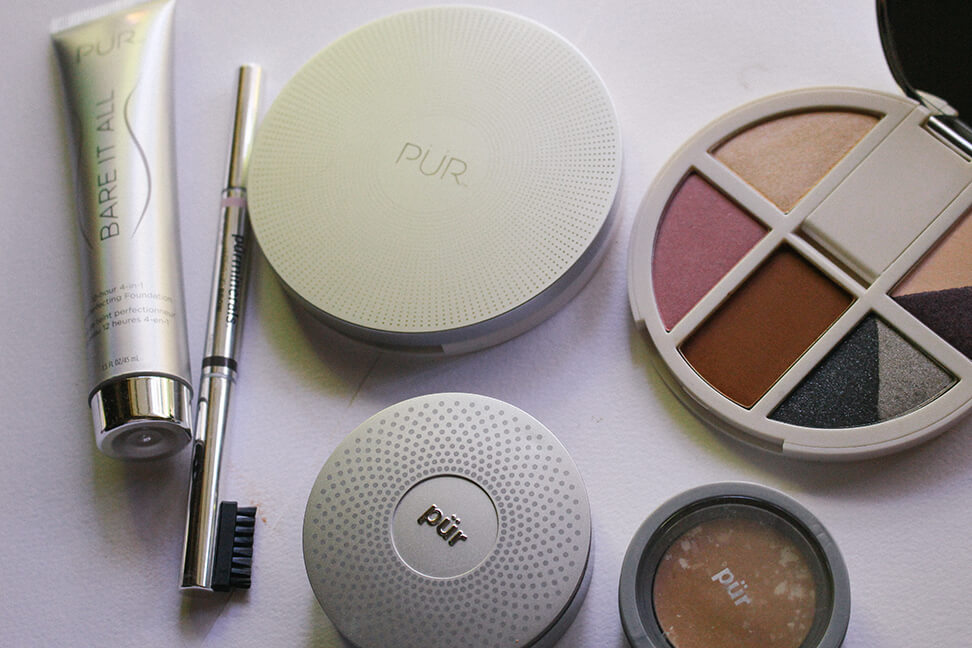 Overall I was really pleased with how everything performed! I got compliments on my makeup at work and I think everything is really well-suited to the girl on the go. I never do dramatic eye looks so I'm not sure if it's good for that. Overall I think each and every product is definitely worth a try!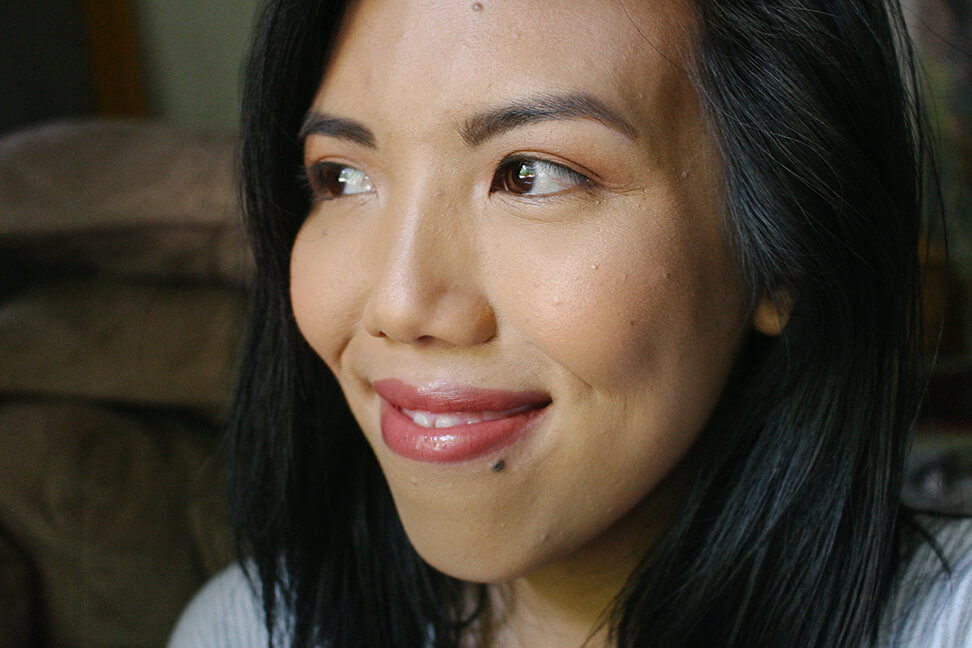 Pur Cosmetics products used:
Bare it All 4-in-1 Skin Perfecting Foundation
4-in-1 Pressed Mineral Makeup Foundation
Wake Up Brow
Vanity Palettes