I'm pretty excited it's that time of year again… time for linen pants! I think I love them so much because they can look as edgy or classic as you want them to. It's all in the styling.
Linen wide leg pants are a more recent obsession; it's only in the last few years that I felt like I could pull them off and it's probably because I finally found some that were flattering for my height (I'm 5'4″). All the wide leg pants I own (and flares) are petite sizes and I think that's been the game changer. I do still have to wear a small heel but it's the actual pant leg, not the length, that has become a better fit.
These new ones are particularly wide because of the slit on the sides, but they still look proportionately correct. They are slightly higher waisted but that means I can either wear them with a shorter top or tuck my top in for added definition. I create a linen on linen look here with this linen tank top but I've also worn these pants with just a tshirt tucked in to show off the rope belt detail.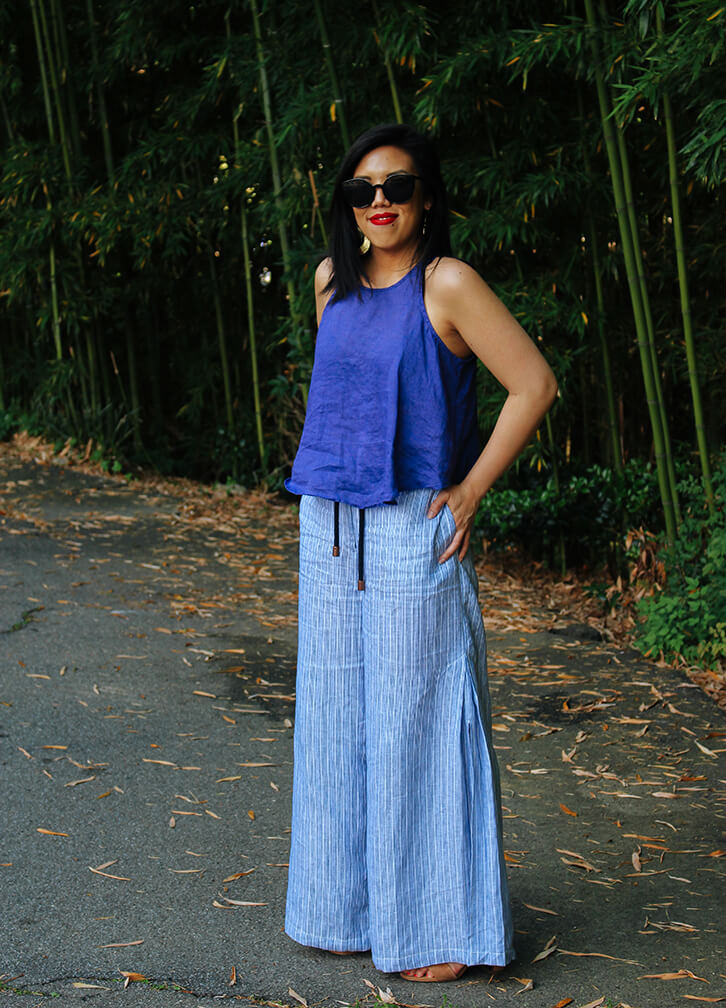 linen pants / anthropologie
linen top / anthropologie
sunglasses / anthropologie
earrings / anthropologie
lip color / bawse by smashbox