Two things you may or may not know about me: 1. I'm not a "just a white tee" kind of girl and 2. I'm self conscious about my arms. Yes you may think I'm being ridiculous but I feel the way I feel and we all have our things that we can't let go of. Cut to this top I just bought – it defied those two things and I bought it because I couldn't get it out of my head.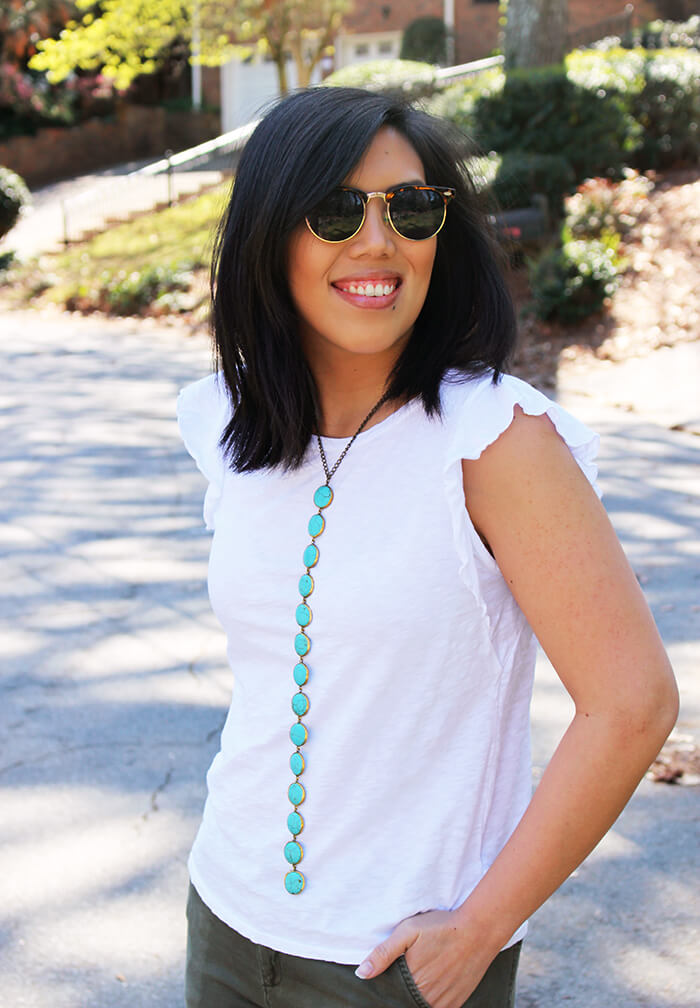 I've worn it three times in the last three days and I have a feeling I will wear it until there's holes in it. The feminine ruffle sleeve highlights my arms in a way that I somehow don't hate. It's the perfect proportion for my almost-petite frame. Not to mention, it allows me to wear just a white tee while still looking put together.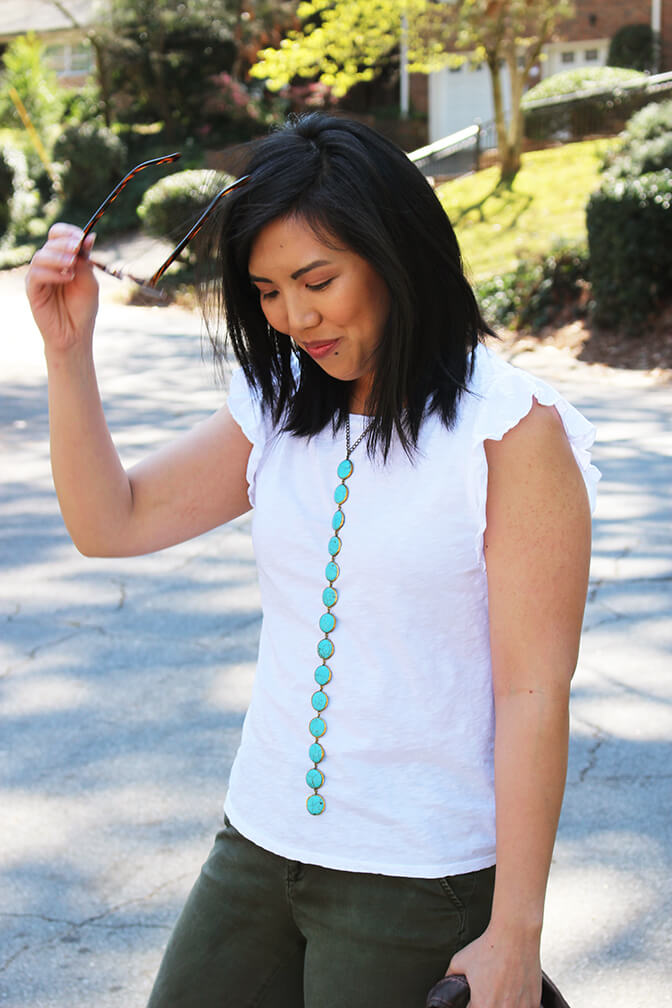 I win! Go get it if you think you'll like it. Because you'll probably end up loving it.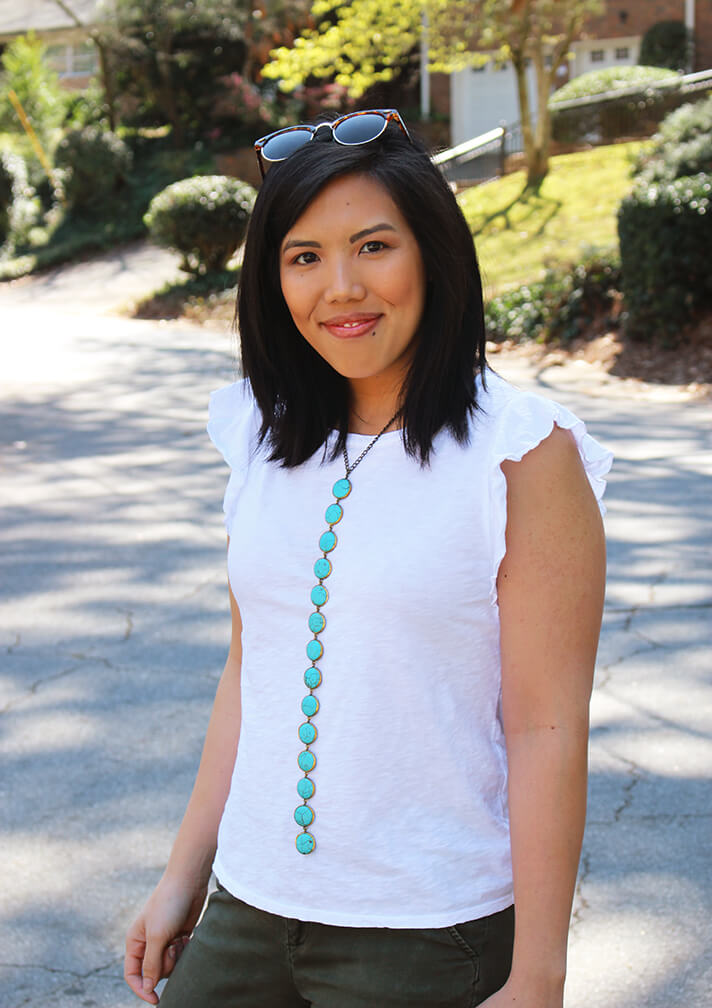 tshirt by velvet / anthro
turquoise lariat necklace / anthro
sunglasses / urban outfitters