Well.. it happened. I bought my first jumpsuit of the year and we're only a month in! But really, I just couldn't help myself. Because I own so many jumpsuits, when I try a new one on it needs to check all my boxes. This one does.
First off, comfort. This loose fitting style is basically a sack with a tie to define the waist so it feels like I am wearing PJs. This also makes for an easy fit; I'm 5'4″ and I often have to get petite sizes for the just-right cut. But this I was able to get a standard and still have a little ankle showing. 
Color and pattern are the main reasons I end up taking the plunge or not. All my jumpsuits have to be at least a little different and I didn't have one that was close to this color. I do however have one almost the exact same shape in a dark chambray material. But that's different, right? … Right.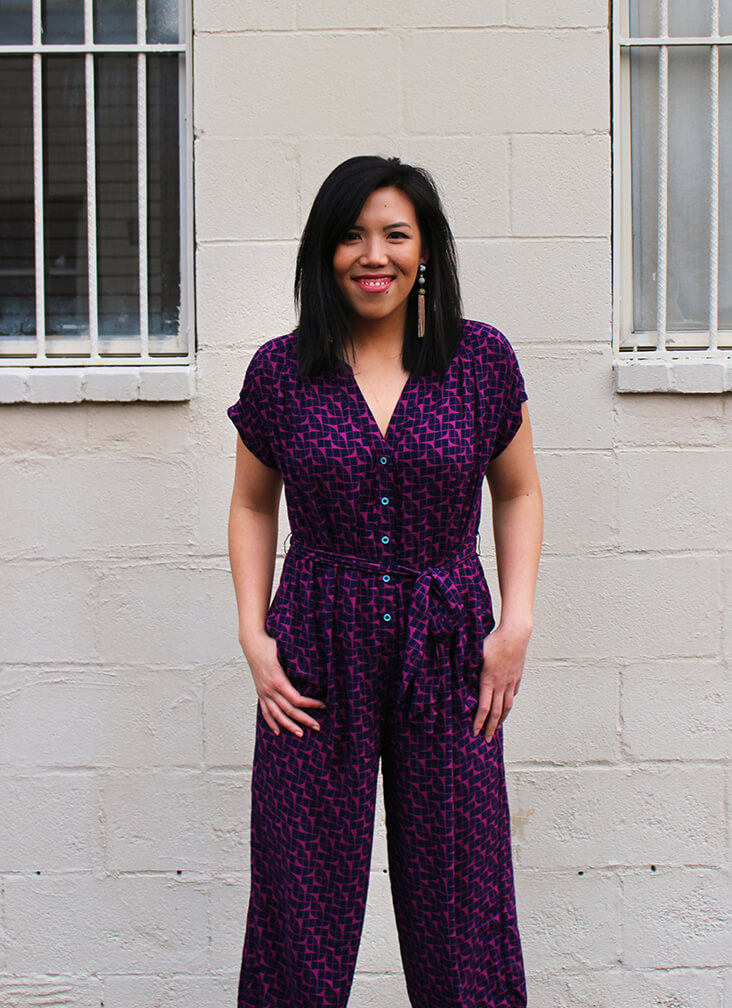 jumpsuit / anthropologie
earrings / anthropologie
booties / frye