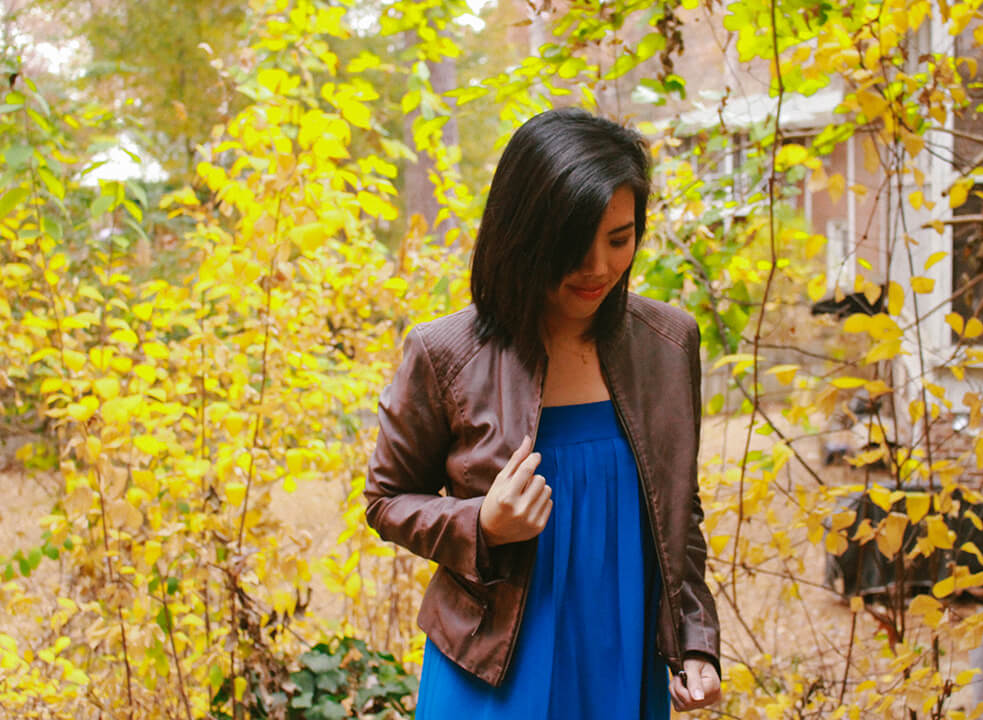 The clothes I buy fall into two categories. The first being versatile basics – the moto jacket, the turtleneck, the black pencil skirt, etc. The second is the "I can't live without this" category. The combo of these two categories make my closet wearable while still having a stylish edge. Women typically overthink their outfits and make it much more complicated than it really is, but after enough practice you begin to see the formulas pretty easily.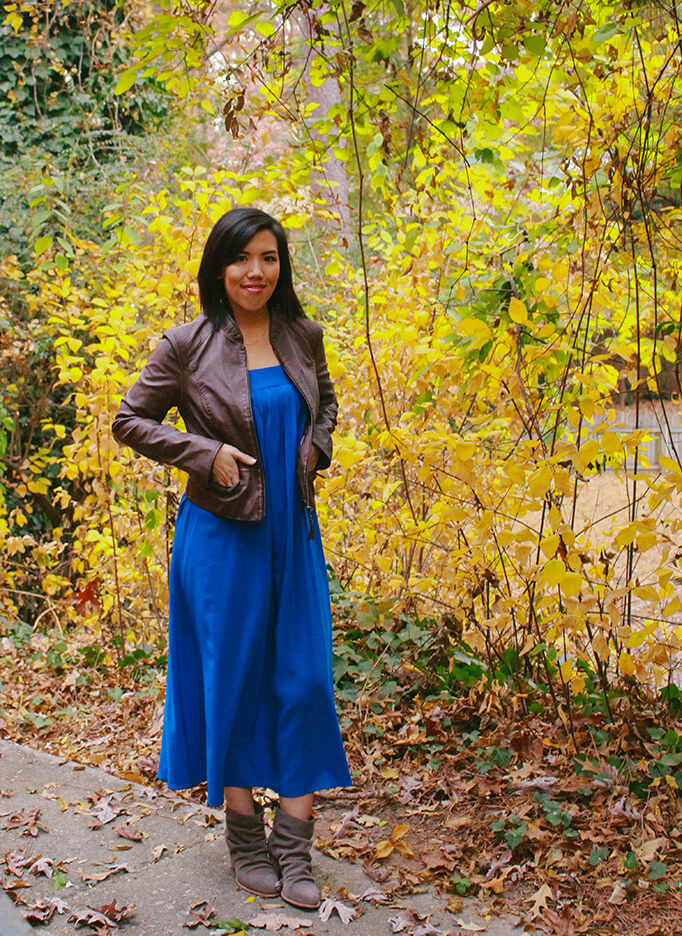 I don't consider myself the fashionista that people think I am. It's really more about knowing what works for your body shape, skin tone, and age. Like I said I've had a lot of practice since I work in retail (having to dress stylishly every day) so I've had the advantage of being able to try out many different silhouettes and trends. This moto jacket I'm wearing here – which you've seen before since I've worn it all of fall – has literally worked with almost anything I put it with. The color is neutral yet rich and is cut in a flattering and feminine shape.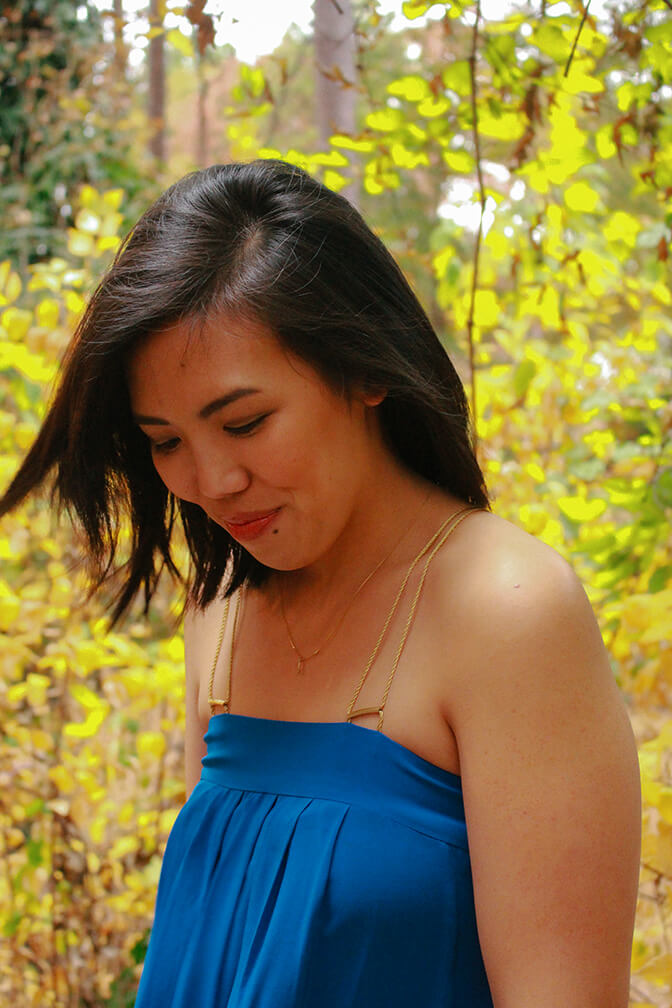 This new dress is one of those pieces I loved the minute I put it on. I'm wearing a petite size so it became more of a midi than a maxi, but that's even better for my purposes. As you can tell, this dress is all about the color. I would actually go as far to say that it's not a flattering shape on me; I just love the color so much because it's so different than any color in my closet and goes so well with my yellow-olive skin tone. It's much more flattering when I wear the jacket to give me more shape or if I belted it for waist accentuation.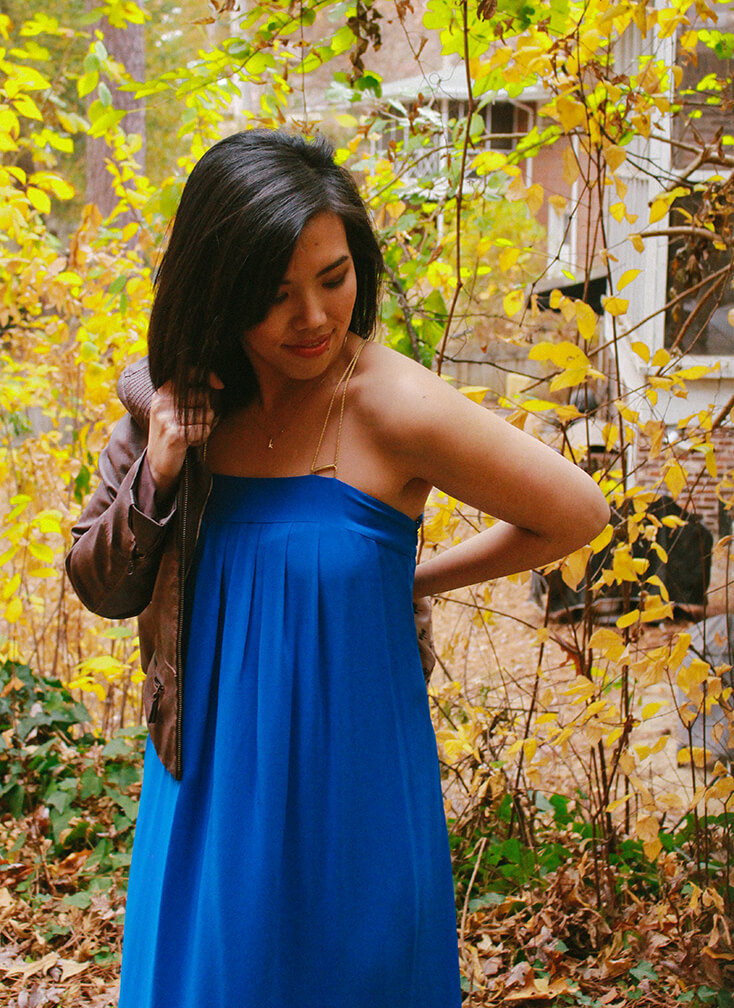 As you can tell, I'm trying to be more conversational in my style outfitting posts. I want them to become just as educational and inspiring as they are "here's my new favorite outfit". That way you can start looking at your closet a little differently and shop to enhance your style. I welcome any feedback or questions! Til next time..