If you're into fashion at all, then you know that everything that was once out is now in again. With that said, all your favorite "basics" are getting a retro makeover to take it over the top. The silhouettes and materials are getting deliciously indulgent and the normal rules need not apply anymore. I officially own at least 3 velvet pieces. Yes, we're officially there now.
This outfit is the perfect example of the new throwback basics you didn't know you needed in your closet: the culotte aka cropped wide-legs and the cropped over-sized sweater.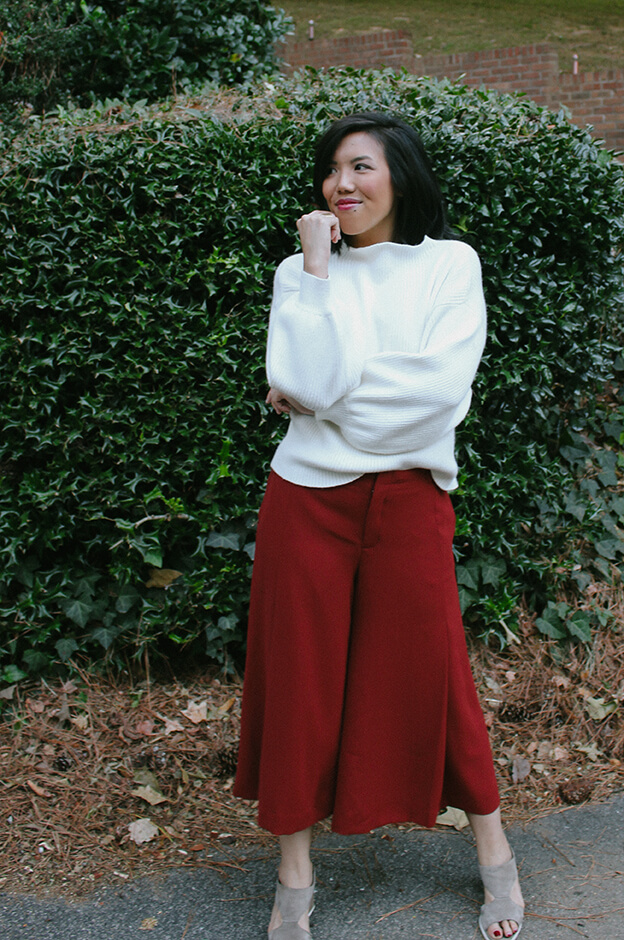 They can be worn together for a dramatic look or with more tried-and-true silhouettes to take it down a notch for those of you who feel intimidated. I promise you that both of these can actually work for you, depending on how you style them.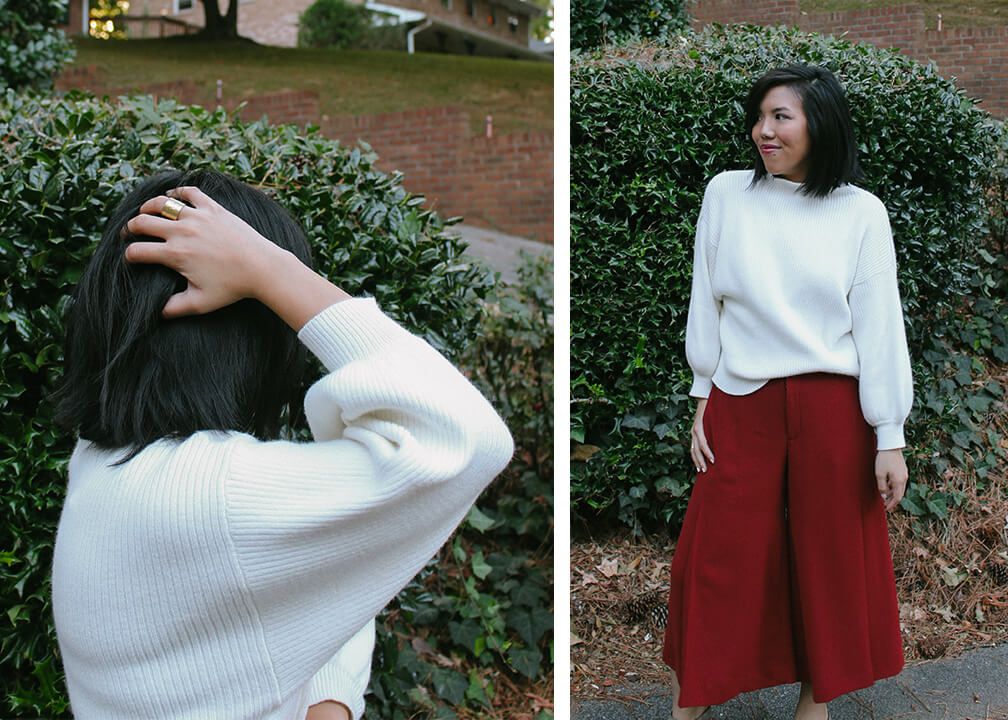 The sweater would be perfect for any high-waisted anything. For me, I'm planning on wearing it mainly in the following ways:
with a black pencil skirt for a more conservative feel
with high waisted flares and a rancher hat for another totally 70s vibe
over spring dresses that I want to take into the fall
The possibilities are really endless. For example, I'm sure someone could rock it with a miniskirt and tights but that's just not my jam.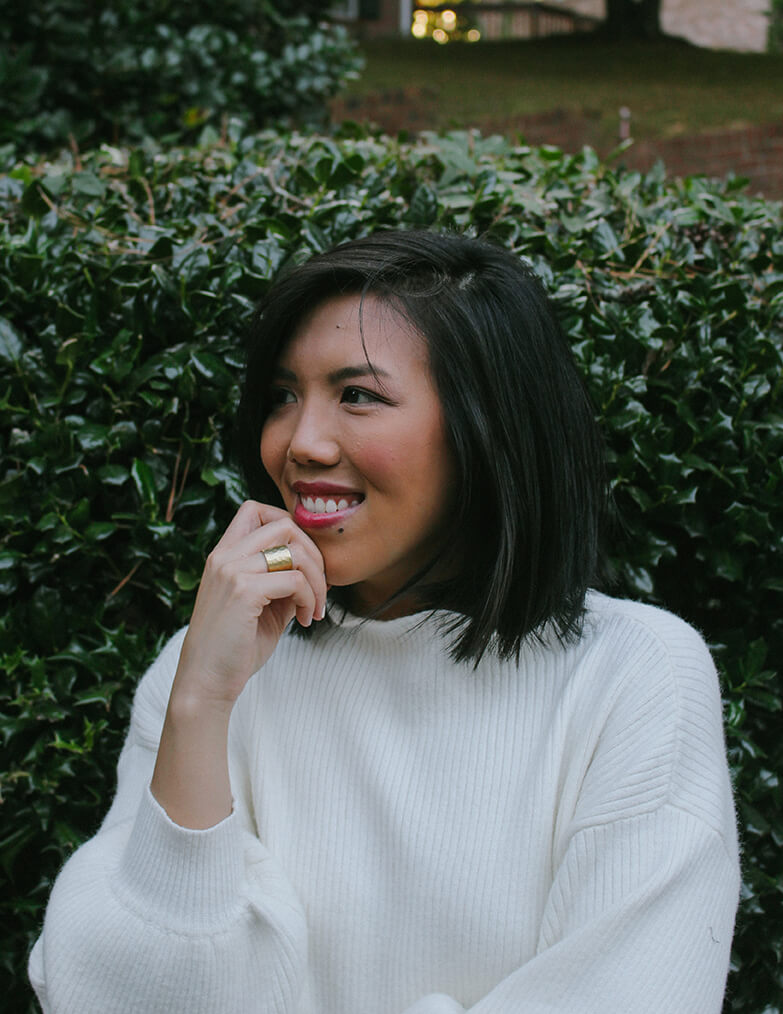 The culottes! Oh, the culottes. I now have about 3 pairs of this silhouette and I gotta say that I'm not tired of it yet. They are the perfect way to feel feminine by accentuating your waist, but also comfortable because they flare out from the leg. It also is the perfect way to feature a great shoe.
So what do you wear with culottes? Let me tell you:
a turtleneck sweater tank top tucked in
with a cropped button-down blouse
with an off the shoulder top, doing a little fashion tuck in front
The best thing about these sorts of pieces is that they're inspiring me to play around with my older pieces to make them feel new again. And any piece of clothing that makes me feel inspired to explore my closet is an A+ in my book.
sweater / anthropologie
culotte / anthropologie
ring / anthropologie
shoes / seychelles