With what limited time and funds I have to spare, I'm having to be a little more careful about how I spend both. As much as I would like to, I can't go to every new little shop or corner cafe and take pictures and drink lattes all day. I make careful choices about where to go in Atlanta and sometimes that leads me to sticking with the good ole faves. Other times, my cool friends take me to low key spots like Dish Dive and remind me that there's still some awesomeness to be found.
Didn't know much about this place, but immediately liked what was going on when I pulled up… namely, nothing. I met my friend Elizabeth for weekday dinner at 6:30 which makes for a pretty quiet restaurant, but the perfect time to linger and not annoy patrons awaiting a table or a bartender who wants to turn a tab (Dish Dive is BYOB btw).
We sat at the bar in the rear of the room which puts you right in the middle of the action, as if pulling up a chair to the kitchen island at a friend's house party. Best seat in the house, right? The only real dilemma in this whole experience was picking our dishes. We ended up going with dive fries, braised pork belly, tagliatelle, roasted squash, and mom's homemade cheesecake.
The squash was a surprising highlight… there's something about properly roasted vegetables that just hits the spot. I thought the dive fries were going to be the best – and they certainly were delightful – but I don't know if I'd go for them again. Gotta spend your calories wisely too, yknow?
Speaking of spending calories… that pork belly. Oh man, that pork belly. You know any time you see pork belly on a menu, it's gonna be delicious. It just IS. FAT IS DELICIOUS. This was done in a brunch-y fashion, served up with french toast. Need.I.Say.More?
And to top it all off, that goddamn cheesecake. Made with love by a mom to one of the owners… this cheesecake is seriously heavenly. It is fluffy yet rich and simple but completely satisfying. Elizabeth and I shared a piece, but I definitely could have polished off a piece on my own. You have to get this cheesecake if you go.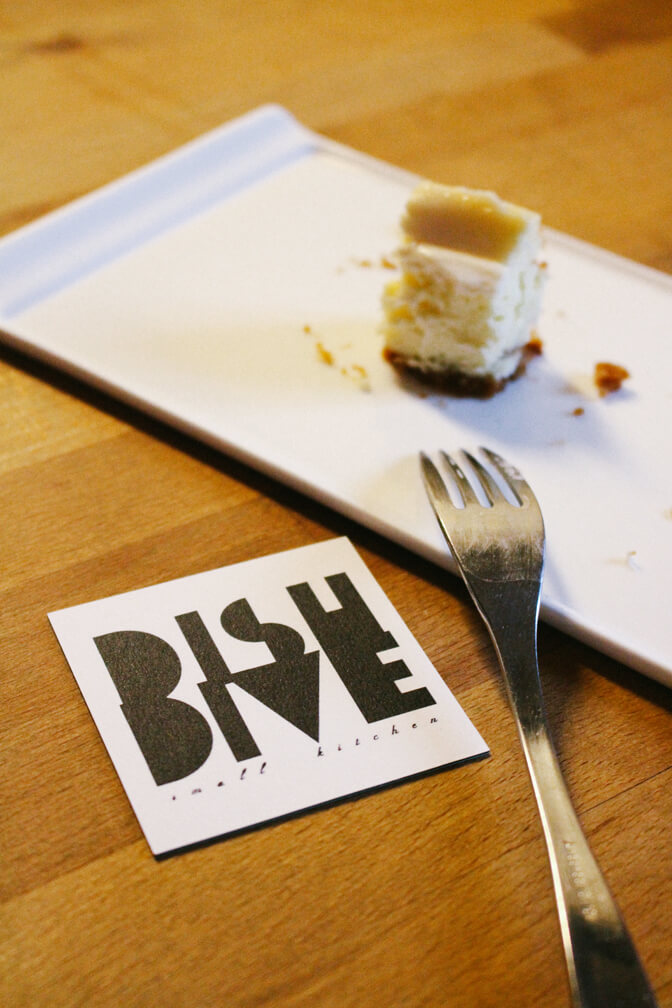 Definitely rotation-potential, this one. I'd say it's the ideal place for a double date or a girl group hangout. That way you can try multiple dishes without feeling like a glutton and have the intimate setting that you always forget you wanted until you're sitting in the hot new spot in Inman Park, straining to hear your own thoughts. They also now serve brunch (yes, they have a patio) so if that's not enough incentive, then I don't know why you're reading my blog. Go try it!