I've been living in Atlanta for over three years. Doesn't sound like long when I write it, but it feels like this has been my home forever. I've still got so much to experience, so much to see and so much to eat! I've been to my fair share of cultural landmarks and city events, but sometimes you just gotta take a walk in the park.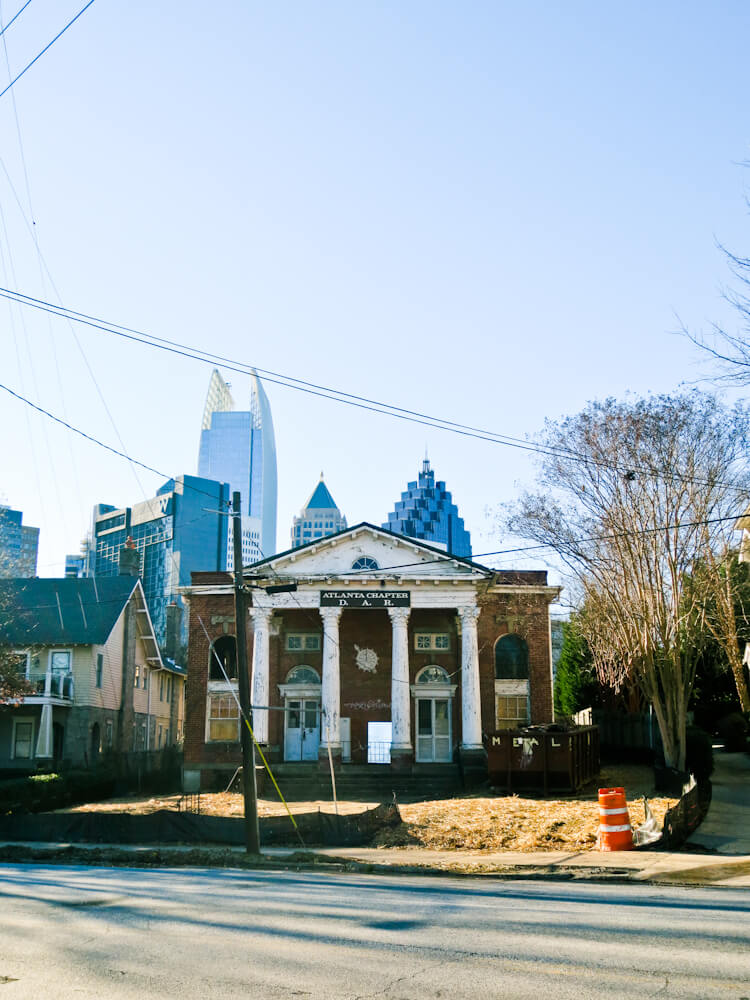 Piedmont Park, to be exact. The biggest park we have and right in the heart of the city, this is the site of some wonderful memories – dog watching, picnic-having, and playground merriment. On this day, we found our joy in the park through a scavenger hunt provided by Clue Town Books. Here's my scavenger-hunting outfit for the day: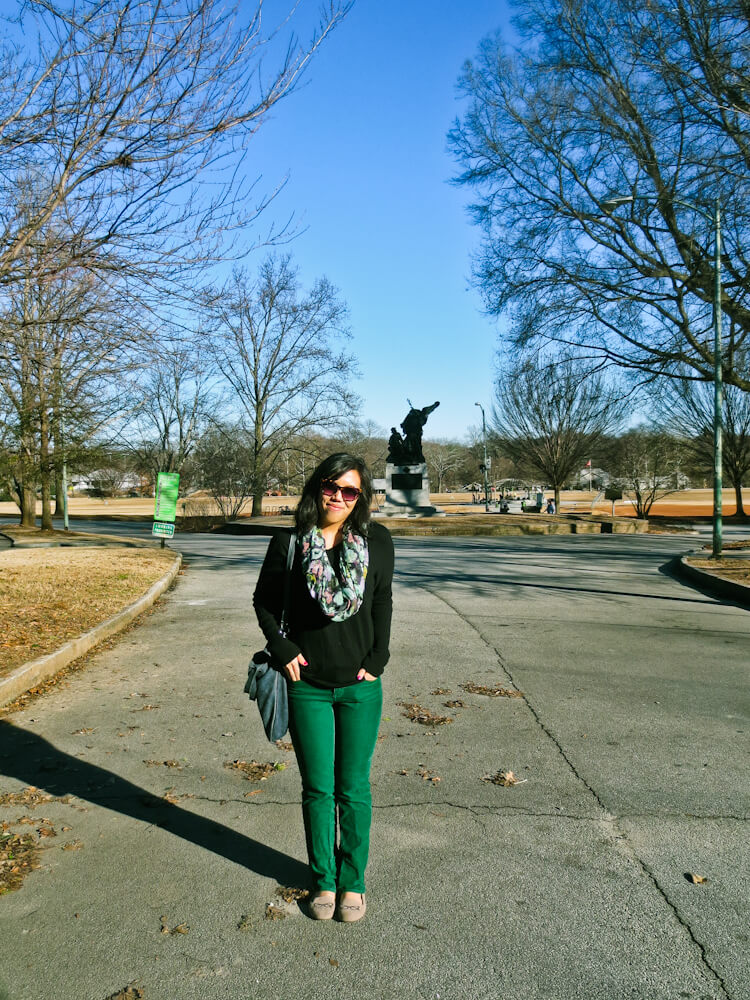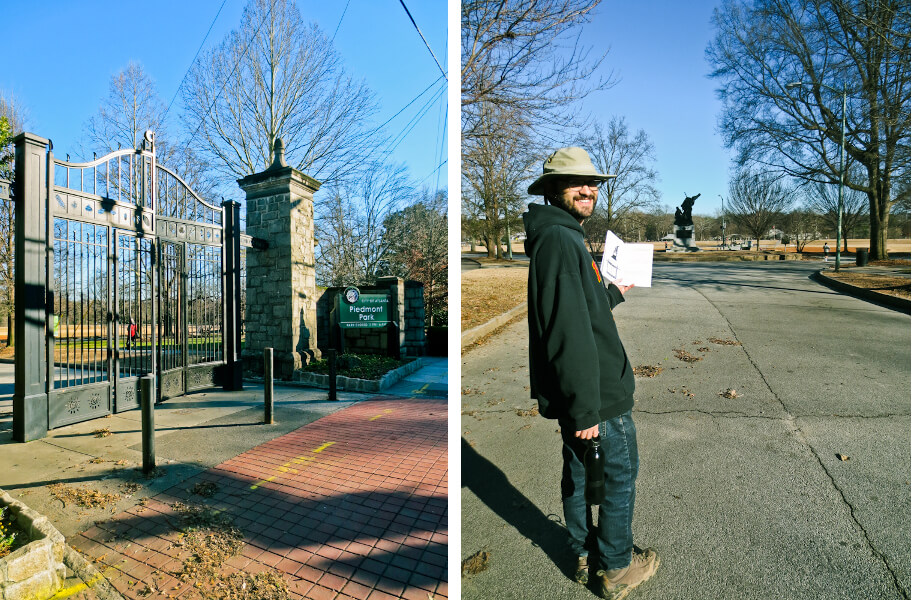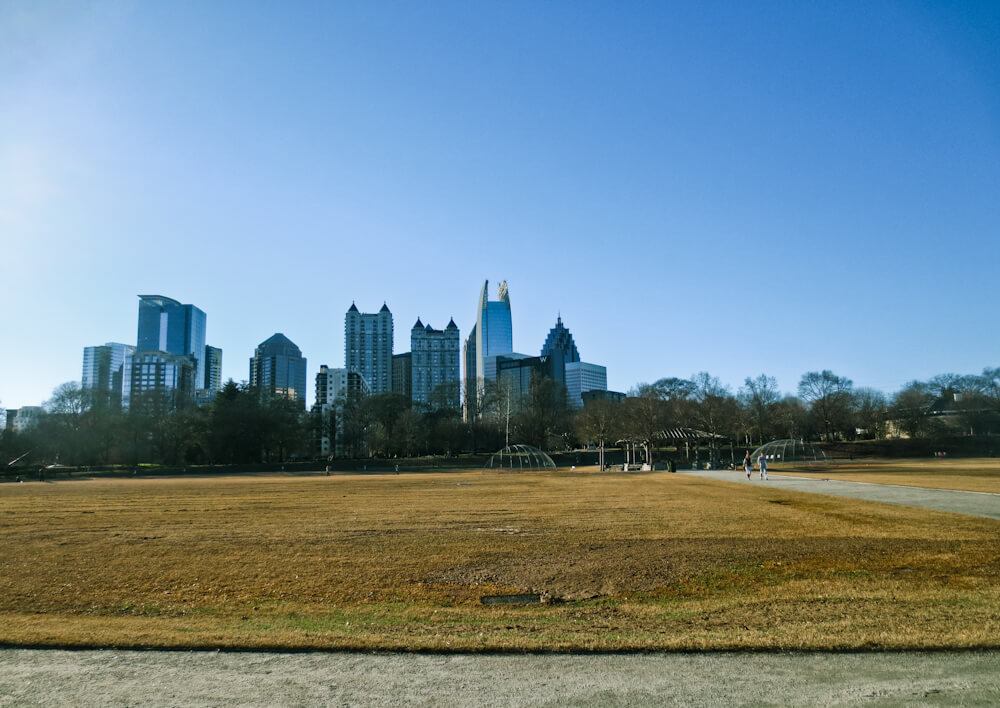 Piedmont Park is always a beautiful place to visit, but it was nice to see it through a different lens. Clue Town made us notice more of the details and more of the Atlanta history to be learned among the various paths and monuments.
After walking in, out, through, and around the park, we ended our successful scavenger hunt on the modernist playground see-saw. Cheers to an afternoon well spent!