When I saw the "dim sum fast: coming soon" sign over in West Midtown, you can bet I was already salivating. Dim sum in the heart of the city?! Imagine that. The mere thought of the convenience made me giddy like a schoolgirl. I dream of the day when Atlanta has its own Chinatown, but for now I have to settle for the 20-minute-minimum drive outside of town to get my Asian food fix. Enter in Yum Bunz.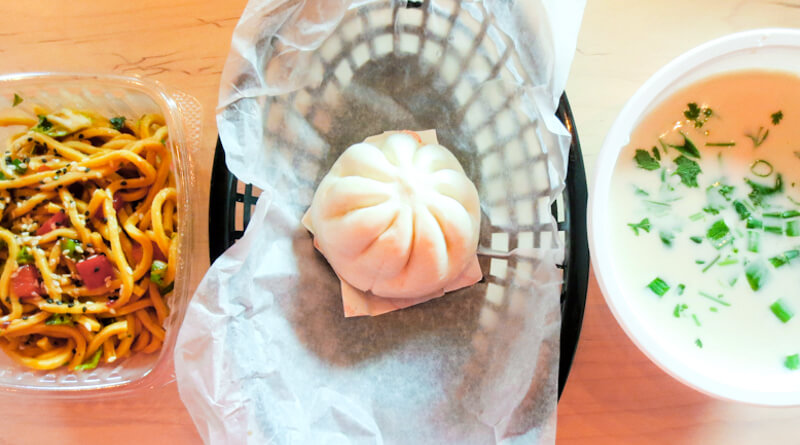 After I finally managed to make a Yum Bunz date with my friends, we were all pretty darn excited. I mean, even just saying the name is fun, but I was seriously thrilled at the idea of how this place could possibly change my life. That's how much I love dim sum. I arrived to the sleek location first and as per usual, couldn't decide what to choose. The decor is contemporary and cute, as expected, and the menu was surprisingly streamlined. Thankfully they had some combo formulas that allowed me to try a variety of items! Which is exactly the way dim sum should be – easy, fulfilling, and quick.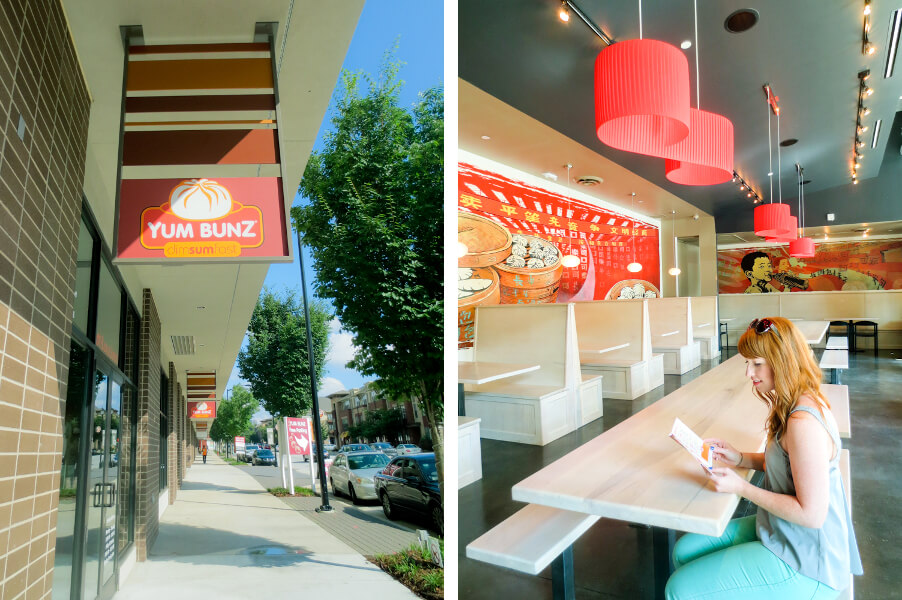 Not gonna lie, I thought I might get my Asian card revoked. The location, the freshness of the space, just everything – made me feel a little bit like a sell-out. However, at the same time I don't want to be one of those Asians who turns their nose up at something just because it's not the shitty type of "authentic" we picture it should be just because that's the norm. I kept my mind open and although it's not what I typically want out of dim sum, they never claimed to be that. On the contrary, Yum Bunz says that they utilize fresh ingredients to create their healthy version of the traditional bao and dumplings. So if I want the oily mystery of the orient, then I still know where to go. But if I want a clean, minimal, no-stress, and actually very affordable adaptation, then Yum Bunz offers up a great option.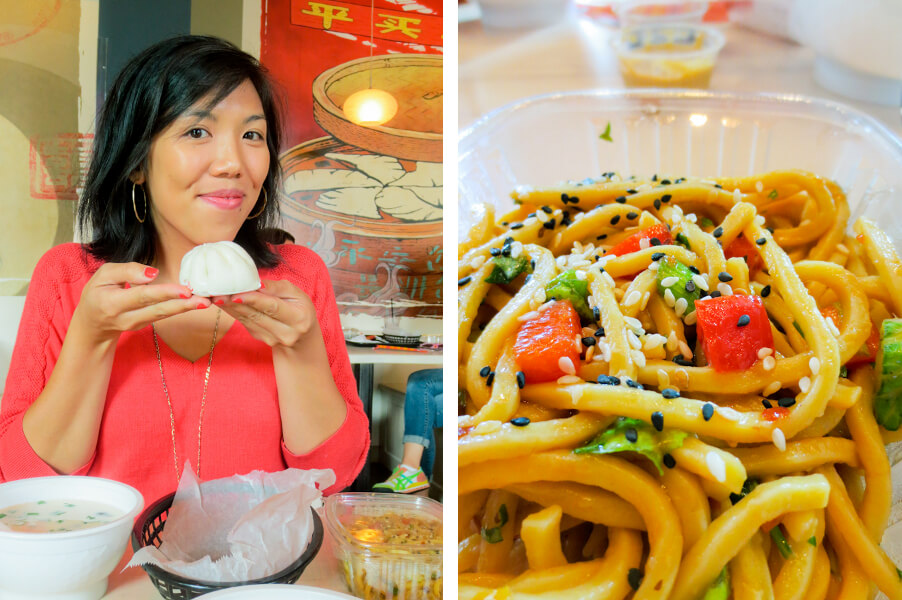 All three of us indecisive girls went for the combination of bun, soup, and side. The bun itself left a little bit to be desired; while the dough was fluffy as ever, my BBQ pork was lacking the intensity of flavor that I'm so used to. Perhaps it's a personal or cultural preference, but their version just didn't do it for me. I hate loving as much salt and flavor as I do, but I can't help it! I guess my mom ingrained it into my taste buds. The soup I chose was a Chicken Coconut soup that was pretty flavorful, but also a more minimal take on the dish. The noodles you see above were not too shabby either and had a great kick to them for you spice-lovers out there. All in all, for $7, I really cannot complain.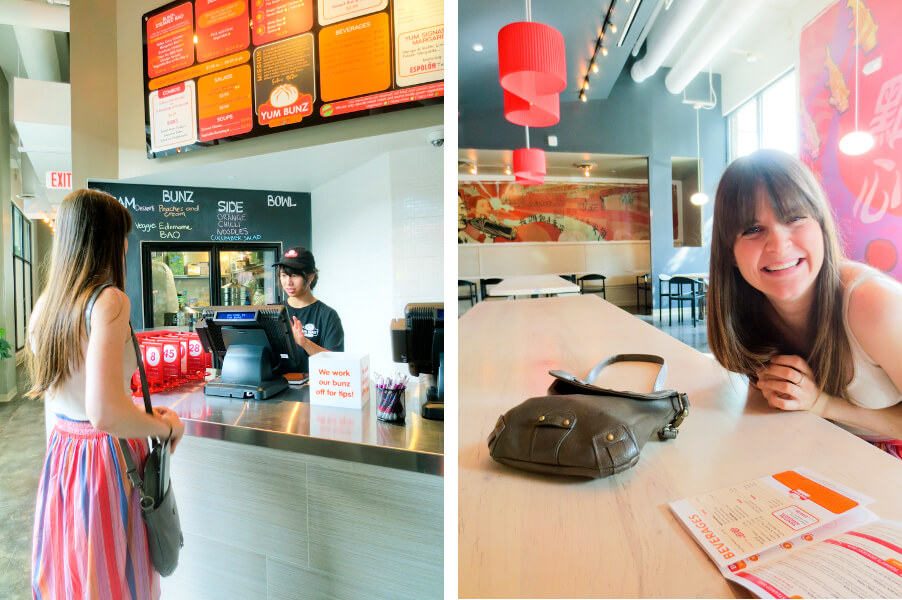 I take that back. I have one complaint. None of their alcoholic beverages were available! I don't know if it's a license issue or what, but we were pretty disappointed when we found out we couldn't have the margarita and wine we were eyeing. Also, the vegetable dumplings unfortunately didn't live up to their mass-produced frozen counterparts, but I think I had expected that to be the case. In order to stay positive, I'll just end it on this note. Try it for yourself! It won't take a big hit on your wallet and might just be the Chinese food you've been looking for. Me, I'll keep it in my back pocket for those rainy days when I can't bother to drag my feet up the highway.