If you're an avid local restaurant eater like me, then I'm sure you know that pizza is super hot on the street right now. Neapolitan style, in particular, is having a great 15 minutes of fame on the Atlanta food scene. Ever since Antico made waves among the Buckhead crowd, new spots have been popping up all over town. Varuni Napoli, one of the newest, has taken its stand in the heart of Midtown and Ansley Park at the corner of Monroe and Piedmont. An ideal spot for sure, but was the pizza going to live up to its rustic Italian namesake? Last week I found out.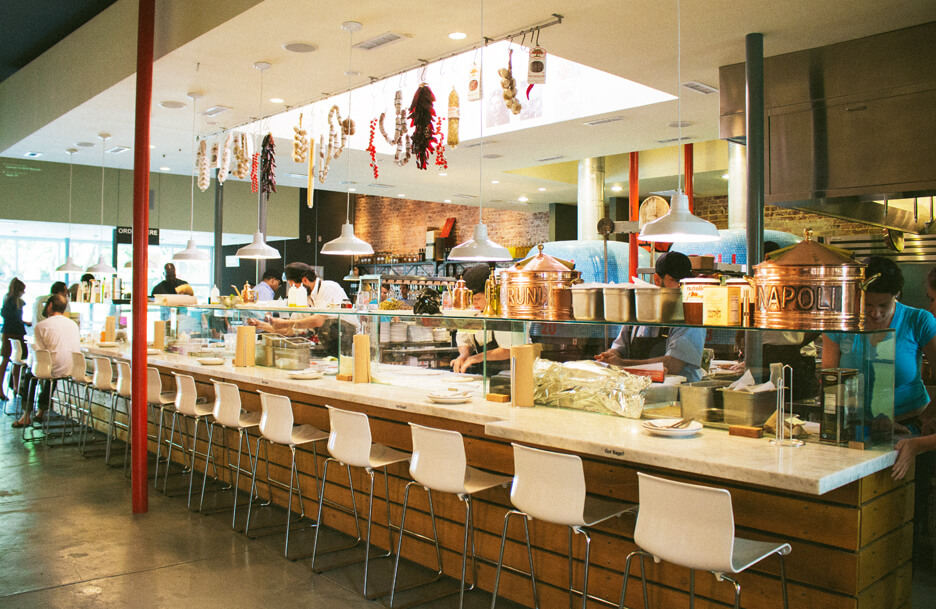 First impressions can make quite a difference and by looks alone, Varuni has all the makings of a great culinary spot. The decor is clean and modern with a hint of homemade here and there – just enough to feel of the moment. Their sweet little back patio is also quite quaint, a nice spot to eat your pie as the sun goes down.
We sat with baited breath waiting for our pizza to come to us. Though all the choices sounded pretty good, we opted for a classic combo of mozzarella, sausage, mushroom, onions, and roasted smoked peppers. As you can see by these pictures, it looked every bit our dream of the perfect neopolitan pizza. By all accounts, things were looking good.