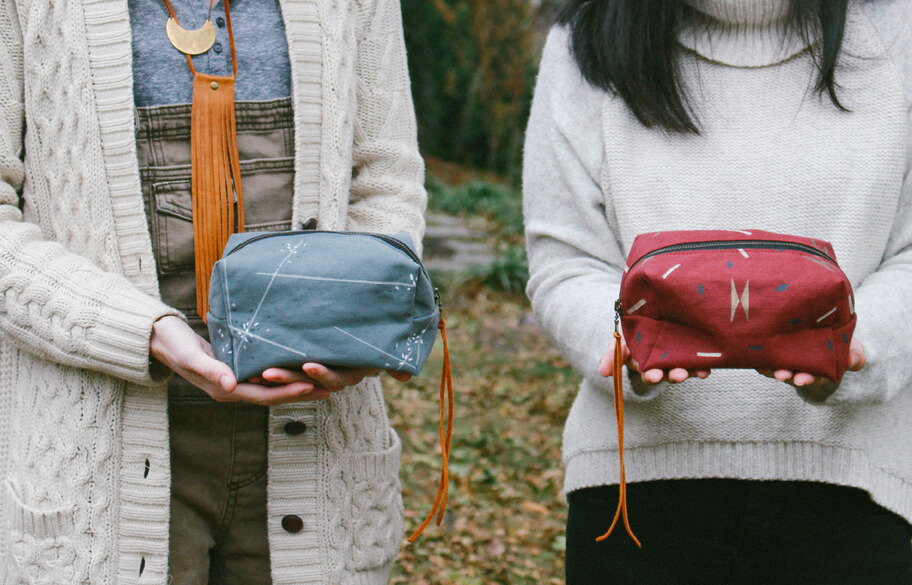 My dear Wikipedia tells me:
A Dopp kit is a small toilet bag, made of leather, vinyl, or cloth, that is used for storing men's grooming tools for travel. The name derives from early 20th century leather craftsman Charles Doppelt, a German immigrant to the United States, who invented his toiletry case in 1919. The kits became widely known during the Second World War when they were issued to GIs. Dopp kits were once a common gift given to adolescent males as they ascended from boyhood to adulthood.
While ours is not an official dopp kit, the traditional shape served as our inspiration to create these multi-use travel pouches. They are all unique and hand-painted, a great size for makeup, pens, jewelry… whatever daily tools you need to get by.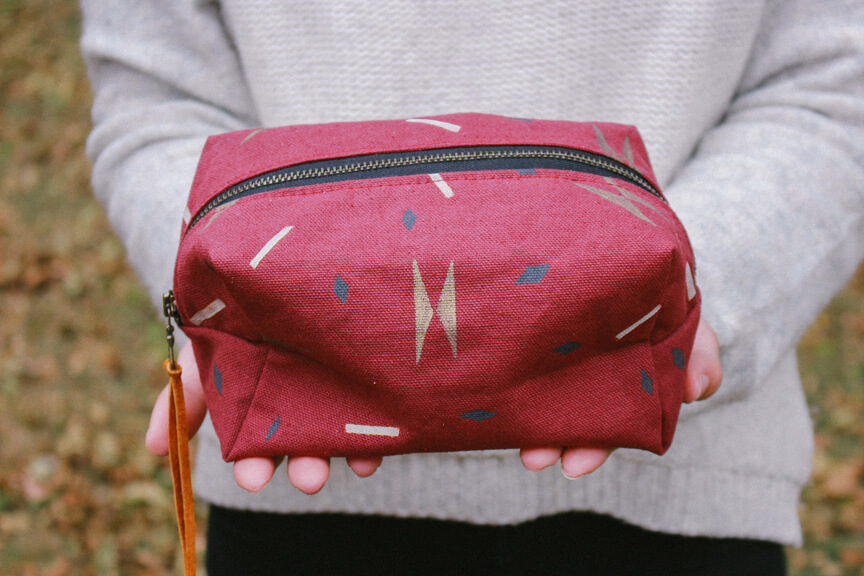 These are currently available at Crafted Westside's holiday pop-up shop at Westside Provisions, as well as available for custom order. If you're interested in ordering one, please email me at christina@tideandbloom.com!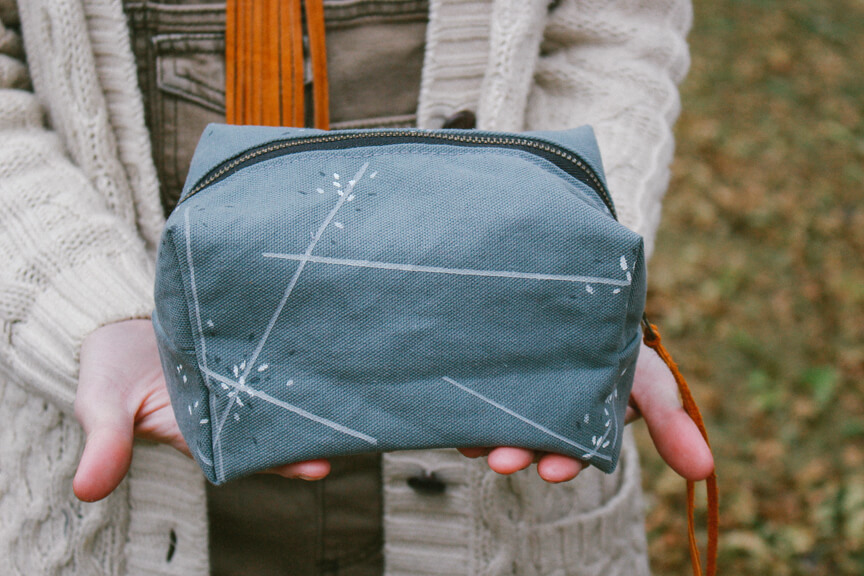 What would you use yours for?