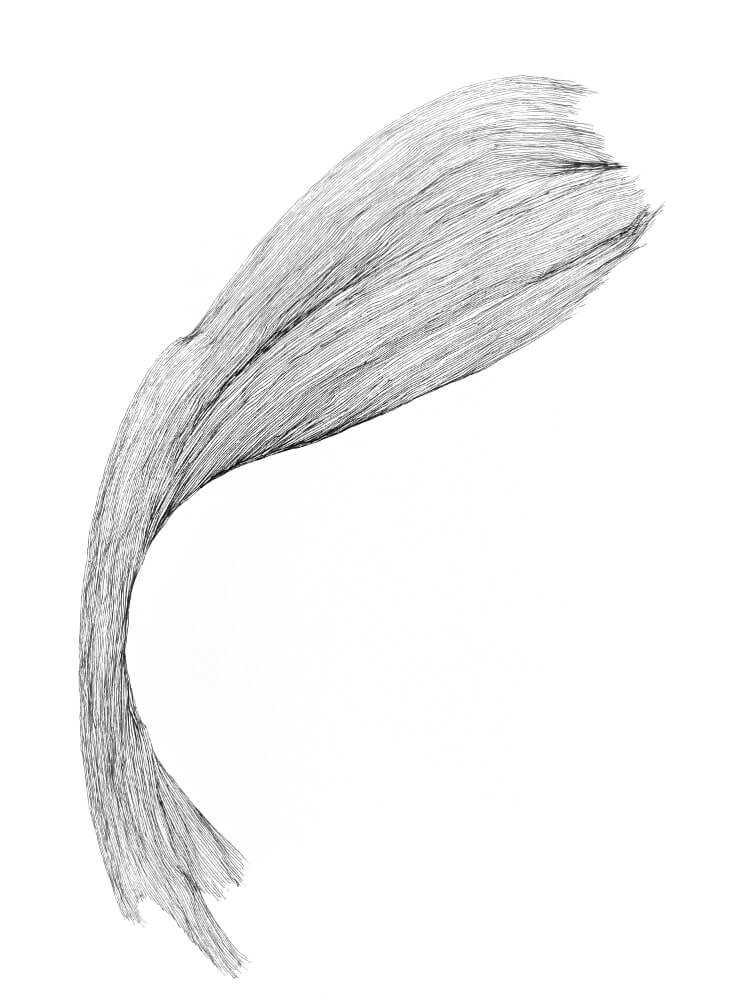 Now that I'm an "adult", I no longer have school assignments leading my art practice. This is liberating and terrifying. Without any limits, how do you chose to represent yourself? Wait, I'm wrong. There are definitely limits – the limits of self-doubt, financial resources, physical space, mentor support. I've been slowly and painstakingly inching towards finding imagery from within. While I could very easily just draw from life (and sometimes I do), my true self is only revealed in abstract gestures. What you see here is a small series from my sketchbook that I've titled "Lock". They're all 14 x 11 inches and done in Micron pen.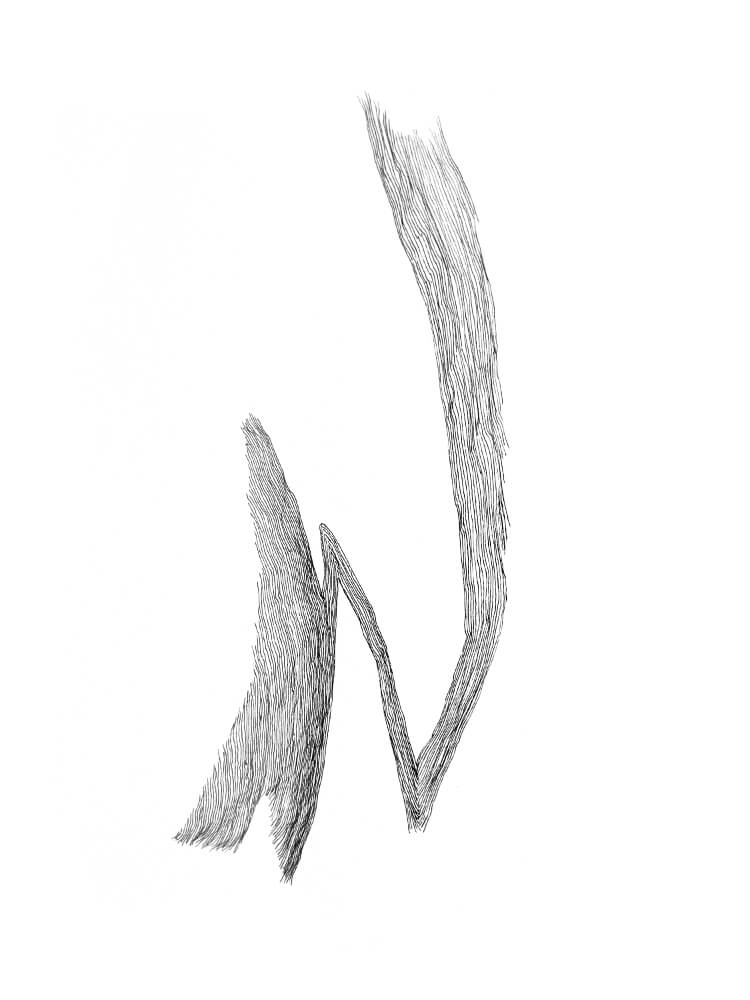 I envisioned these in my mind laying in bed one night, thinking about how to distill my mark to a pure form. They end up looking a lot like feathers or hair (hence the series title) and I love – yes, I love – how delicate they ended up. The movement in each line is subtle and sometimes strained, but always organic. It's really difficult to take accurate pictures of my drawings, but I edited them to the best of my ability.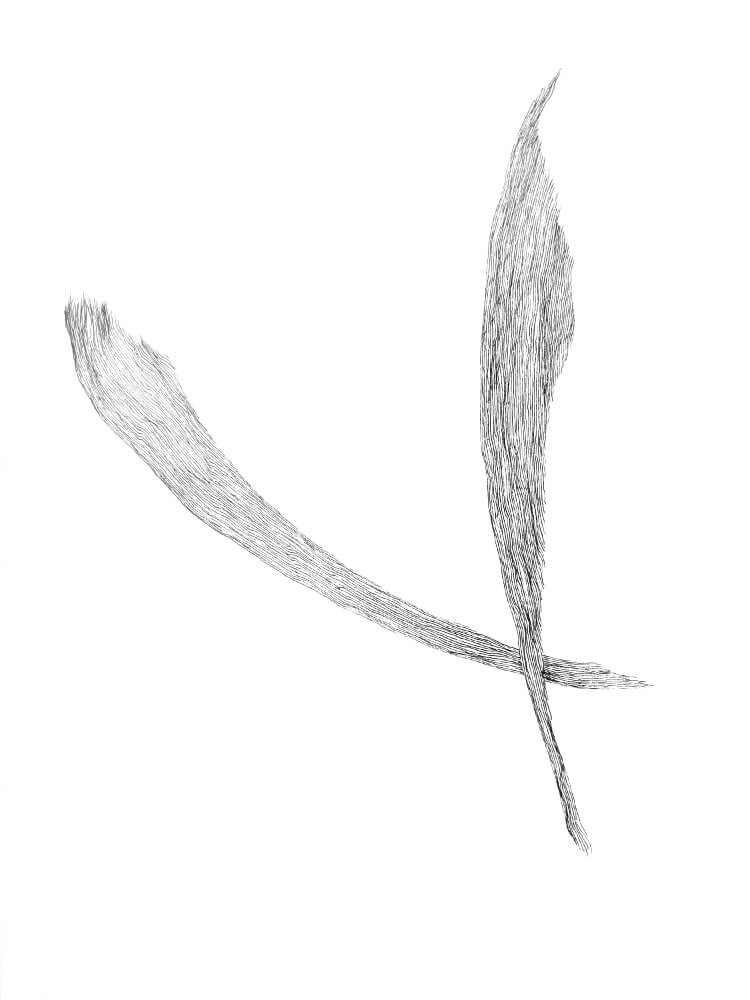 I decided to share this series as a part of the Love Yourself Linkup because the act of exposing my drawings is an act of self-love. It takes everything in me to be proud of myself. If you know me in real life then you know how ridiculously true this is. I'm terribly self-conscious about speaking about my work or showing my work – even more so if you're my friend or loved one. So here I am, allowing myself to receive whatever reaction may come… including praise.

Powered by Linky Tools
Click here to enter your link and become a part of the Love Yourself Linkup!