As you may or may not know, I can get reeeally snap-happy. When I have a willing and lovely subject to shoot, I can really go to town with the portraits. Case in point, today's ladycrush: Suzanne, my talented and infectiously-positive colleague. Her awesomeness translated so well into the camera, that I just couldn't stop. She's one of those girls who you just know is cool, from the moment you meet her. I took advantage and asked her for three different looks that exemplify her sense of style.
Name: Suzanne Dennis
Neighborhood: Roswell
Day Job: Personal Stylist at Anthropologie
Night Job: Singer and Songwriter in Scarlett Hill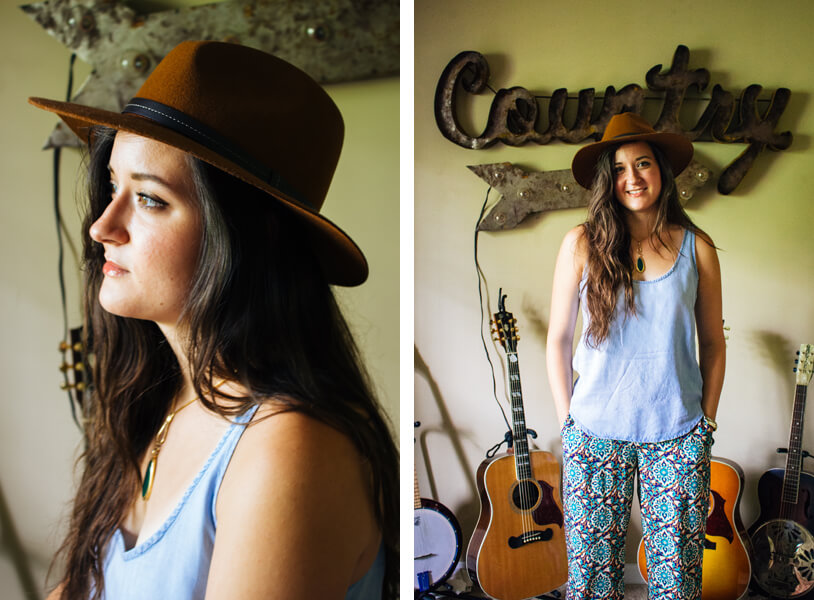 Describe your style in 5 words or less.
Modern Western Bohemian
Who and what inspires your style? 
I'm inspired mostly by my music; dressing in an inspiring way can help my creativity when writing songs and helps me feel confident when performing. I usually ask myself – would I wear this onstage? If the answer is no, I pass. I aspire for continuity between my personality, style, and music.
What is your favorite fashion trend for the summer and why?
I honestly don't keep up with trends anymore. I know it seems counter-intuitive for a stylist to not be into trends, but what I've found is once you've settled into a style that feels you, you stick with it. Great style to me is more about being genuine than the most current.
What do you love most about Atlanta? Where are some of your favorite Atlanta spots?
I'm an outdoorsy person, so I love that Atlanta has so many trees and places to enjoy nature! I love running along the    Chattahoochee and hiking at Arabia Mountain. I also love Decatur for grabbing coffee or dinner and drinks, and Scott's Antique Market for fun finds.
Best style advice you've ever heard/given?
Listen to your intuition!  Style reflects who you are so go with your gut and be confident and you'll always look great!
More pics and outfit details after the jump!