I've been feeling a little bit of the imposter syndrome. You know, when you start getting closer to the life you always wanted – the doubt still lingers. The questions are echoing in your mind, asking yourself if this is real or..  you just feel like somewhat of a fraud. Blog posts have been so few and far between lately because I think it's getting harder to reveal my true self and my true voice. I'm putting myself out there much more than ever, but it's the edited version. And my blog posts have always been real. Or at least I've tried to make them so. It's also been hard with all that's going on in the real world, to feel like any of what I say is important. But here I am, and I'm just gonna do this.
Out of every five or six new places we try, we mayyybe only are going to return to one. That's why we've found ourselves in an eating out rut especially when it comes to BuHi. Can't help that we know what we like! But the other night we tried a new (new to us) spot that Ben has had his eyes on ever since we went to Hello Chicken. It's right next door to Hello Chicken, also serves chicken, and we were willing to take the risk for the possibility of a new treasure. As it turned out, we struck gold. El Autentico Sinaloense Pollos Asados: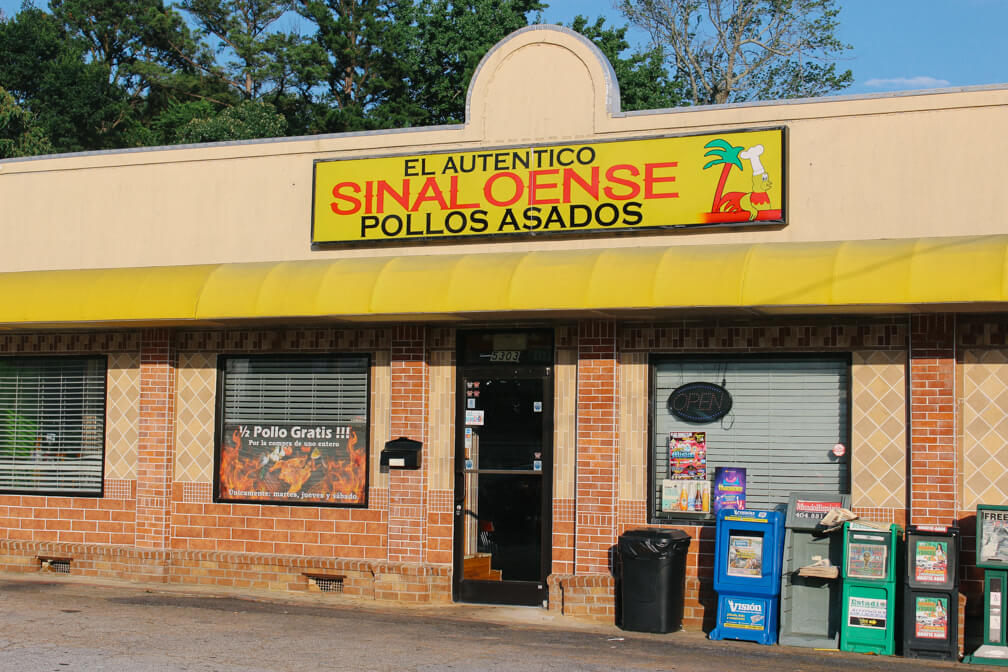 Sinaloan grilled chicken, pollos asados. Very similar to the Mexican food we're all familiar with, but with a focus on the chicken. It ended up being one of the best finds we've discovered in quite a long time. It was all the things that we love and cherish about Buford Highway – chock full of flavor, affordable, friendly, and off the beaten path. We didn't know what to get but they were having a special (as you can see by the sign in the window) – buy a full chicken and get half free. So we did. Perhaps they were trying to offload some chicken? We didn't care.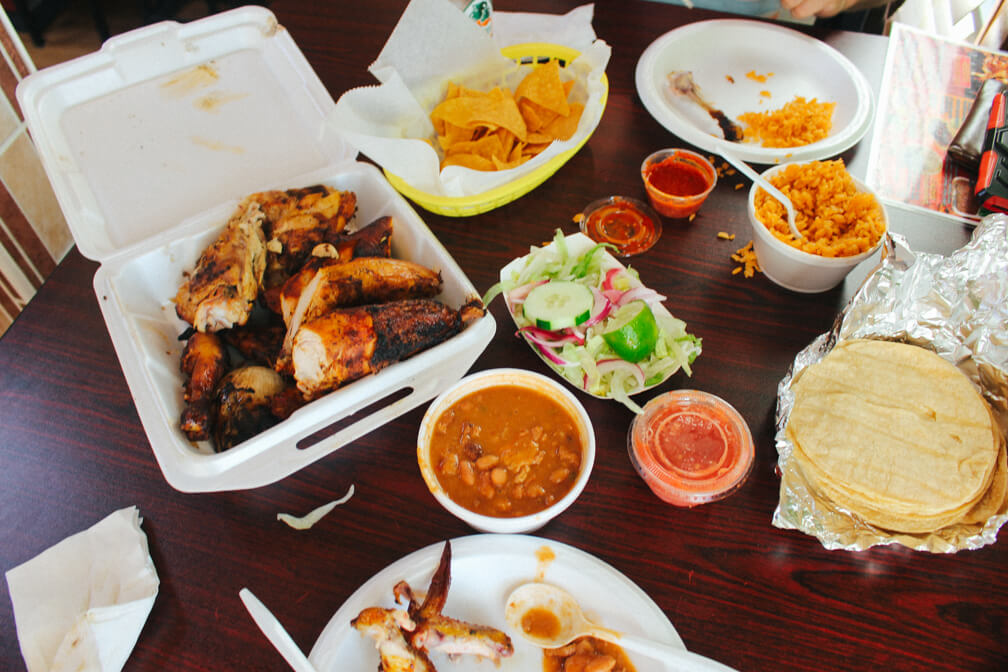 When you get the chicken, you also get tortillas, delicious (and very spicy) salsas, hot dog pinto beans, and rice. In addition to the chips and green dip that were dropped on the table when we sat down. I was able to resist the tortillas, but I did have to shovel some rice into my mouth. The chicken was DUH-licious. Slightly on the dry side but I can definitely forgive them for grilling up loads of chicken like this. It was just really tasty, tasted like I was in my family's backyard grill party. If my family were Sinaloan. Every flavor pronounced and bright.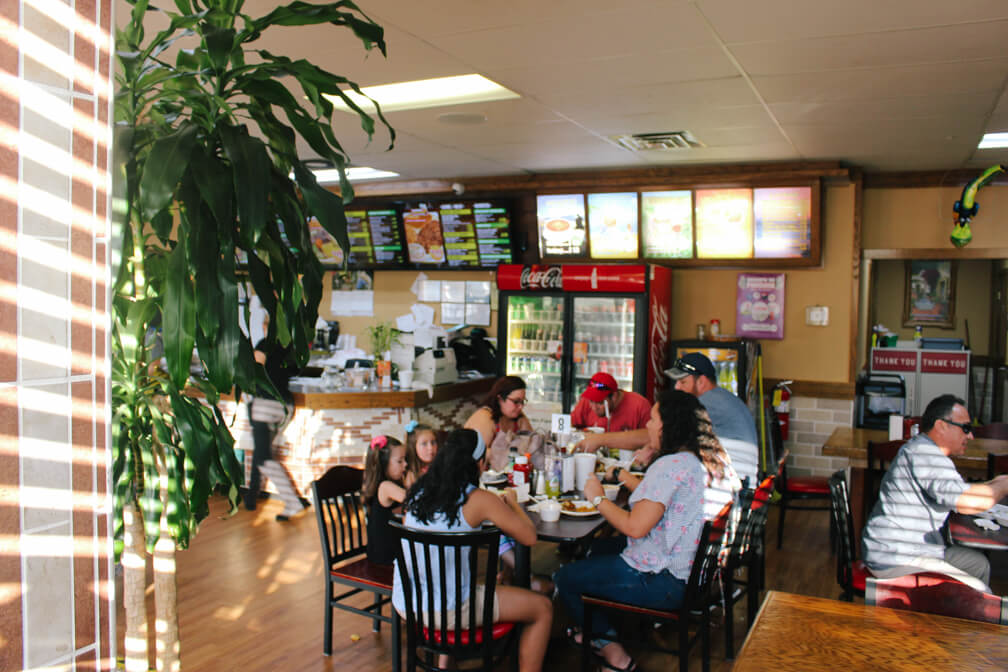 I will warn you, there was no AC. So we were sweating it out, with spicy salsa and sweat coming down our foreheads for this chicken. The server was really gracious and welcoming. He recommended we try these lamb tacos and goddamn, they were good. Like real good. I'm not even a fan of lamb, but I ate this all up.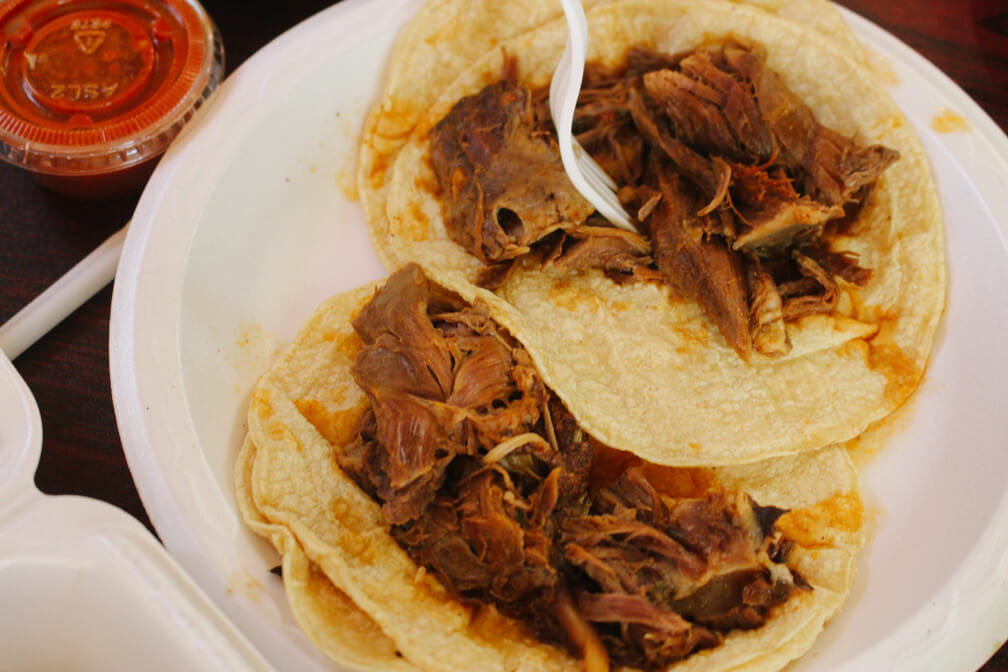 SO. This is now officially on our list of BuHi must-try spots. ALL this food cost like $25 and we had enough chicken left over to eat for another meal. It's not the perfect experience, but for the value it's insanely good. There was soccer on the TV and Ben got to have his favorite Jarrito soda. What more could we have asked for? It may be too hot to come here too often in the summer, but we'll definitely be back very soon. I forgive them for no AC, and there are not many restaurants I'd say the same for.