It has been an insanely long time since I wrote in this blog. Definitely not for a lack of content in my life, but more a lack of words. Ben and I got married in October, so life has been moving quite fast. There's been almost too many memories to share! From now on, anything artist-related will be posted over on my artist website and Tide & Bloom will remain more about my personal life, food, style, travel, etc. Sorry to do this, but I'm skipping over the whole wedding thing and going straight to recapping our honeymoon in Portugal. You don't mind, right?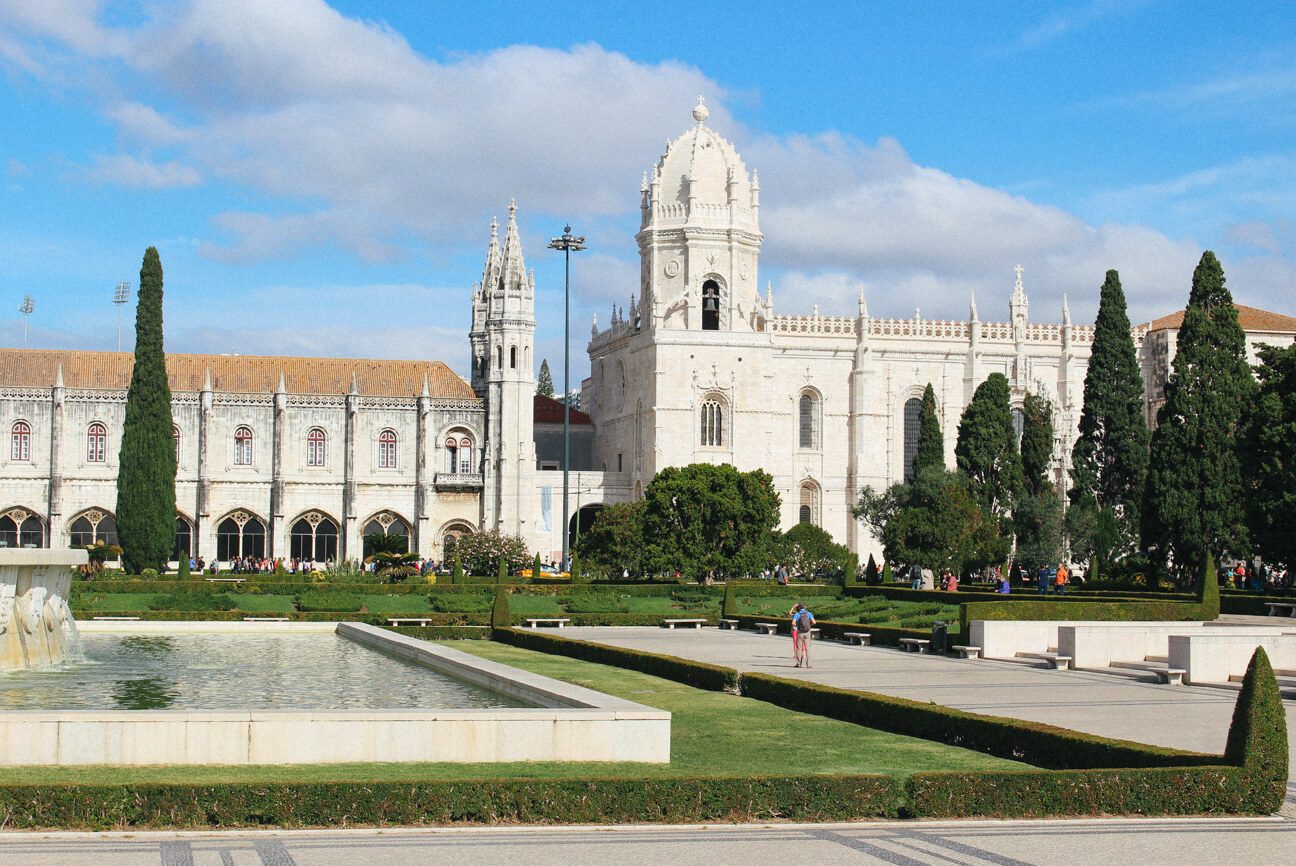 We landed in Lisbon after an overnight(ish) flight and went straight to our first hotel in Belém. This is an area just a short drive away from Lisbon and was a great way to ease into vacation mode. We spent the day exploring on foot, eating our first pasteis de nata and exploring The Berardo Collection Museum. It only made sense that our first pastel de nata would be from its origin, Jerónimos Monastery.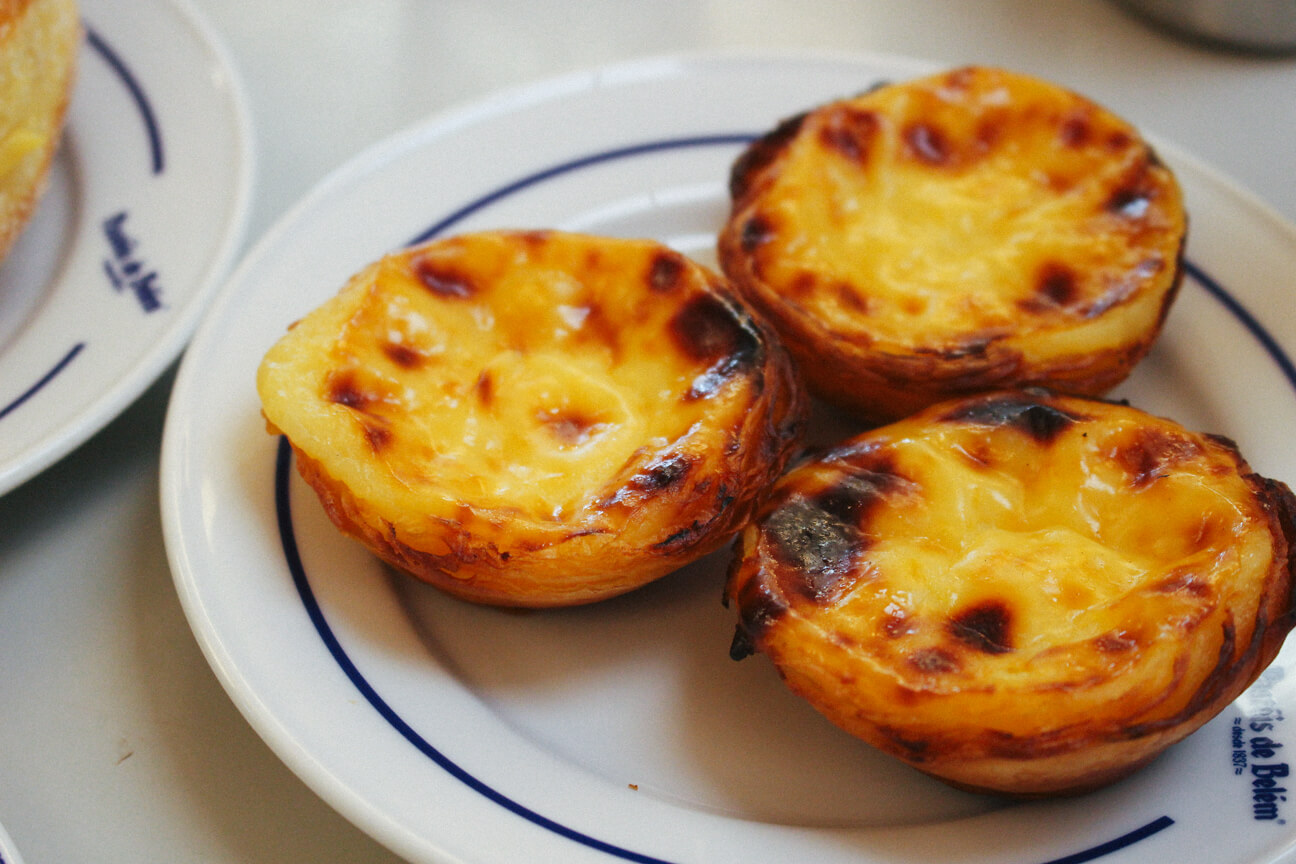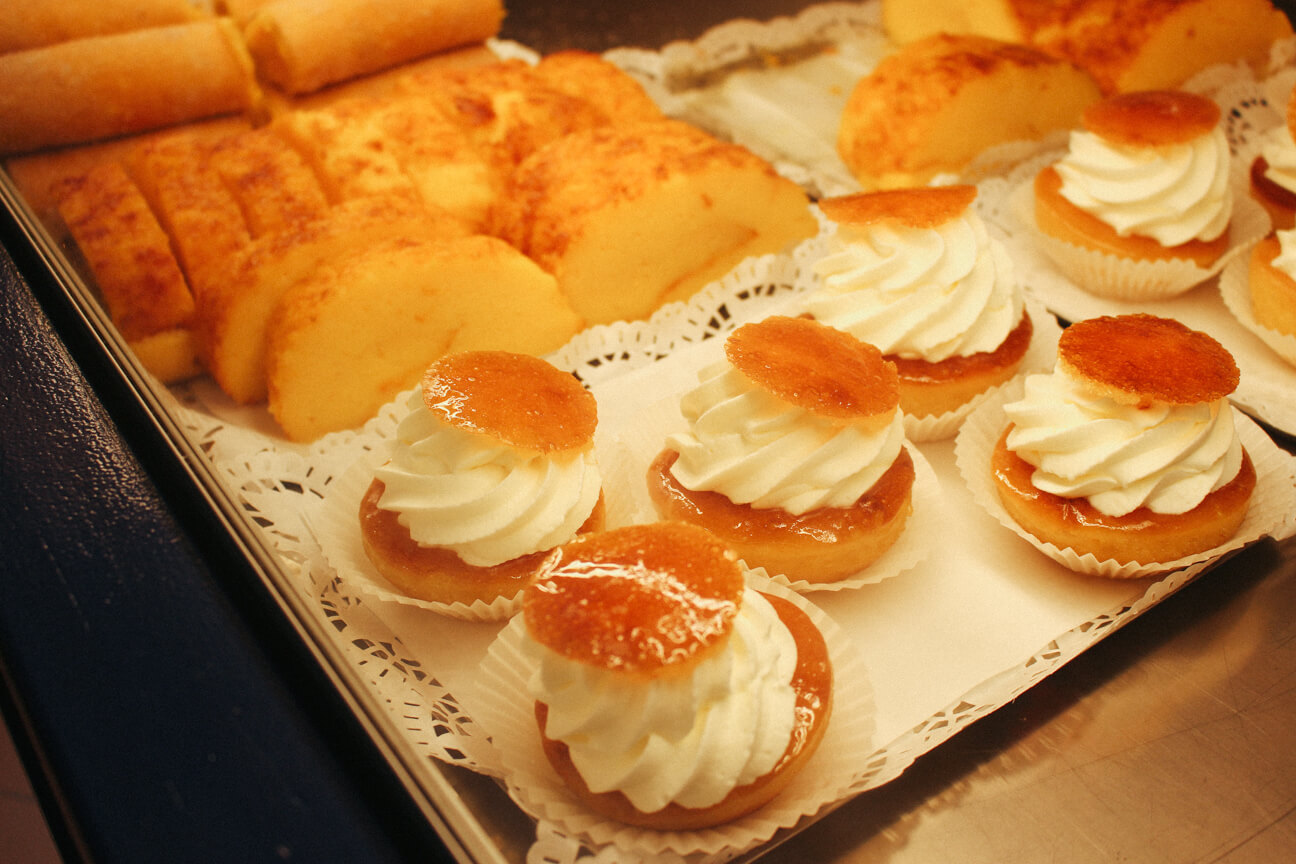 Then we stumbled upon a botanical garden which cost like only a couple euro to go in so naturally we went. Lots of ducks, lots of peacocks, lots of beauty. Perfect for our first afternoon stroll as a married couple.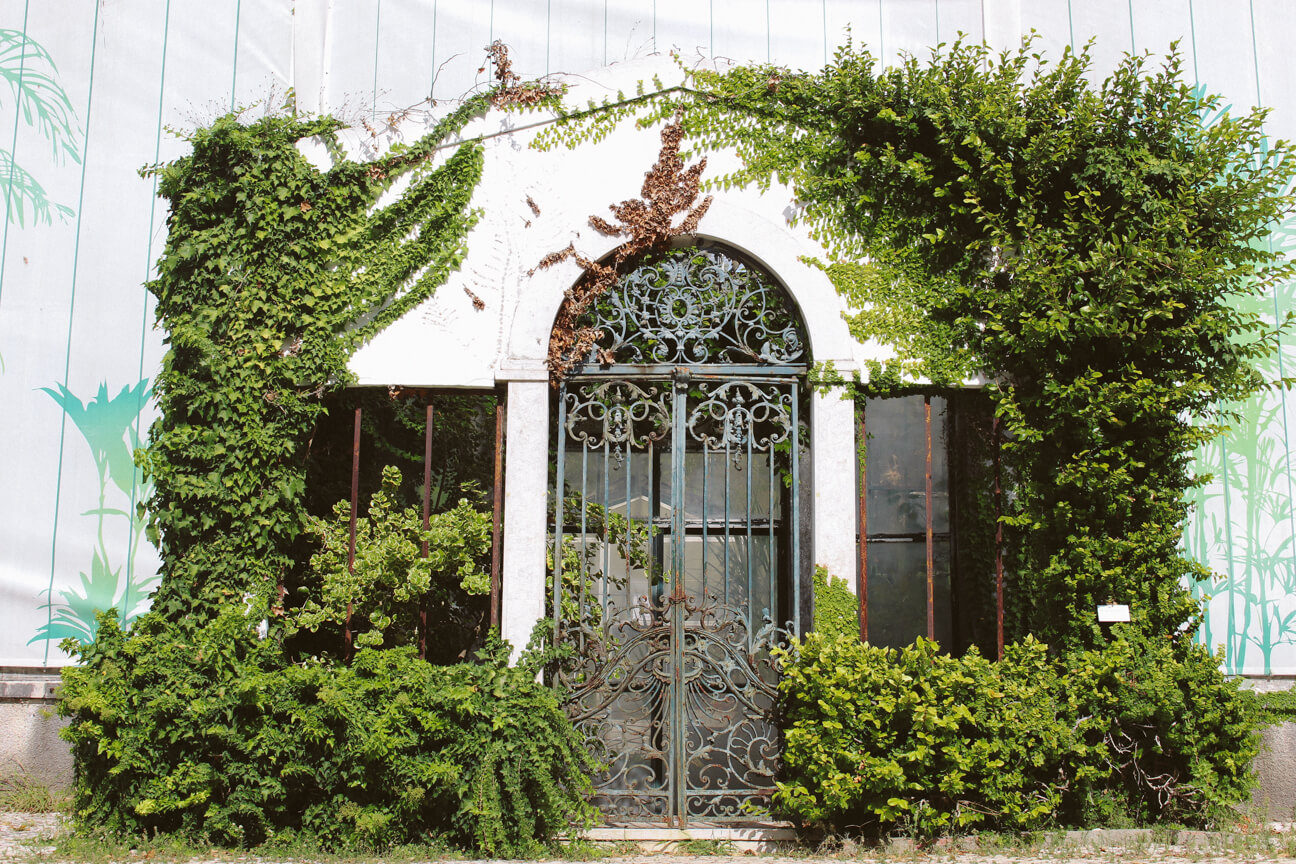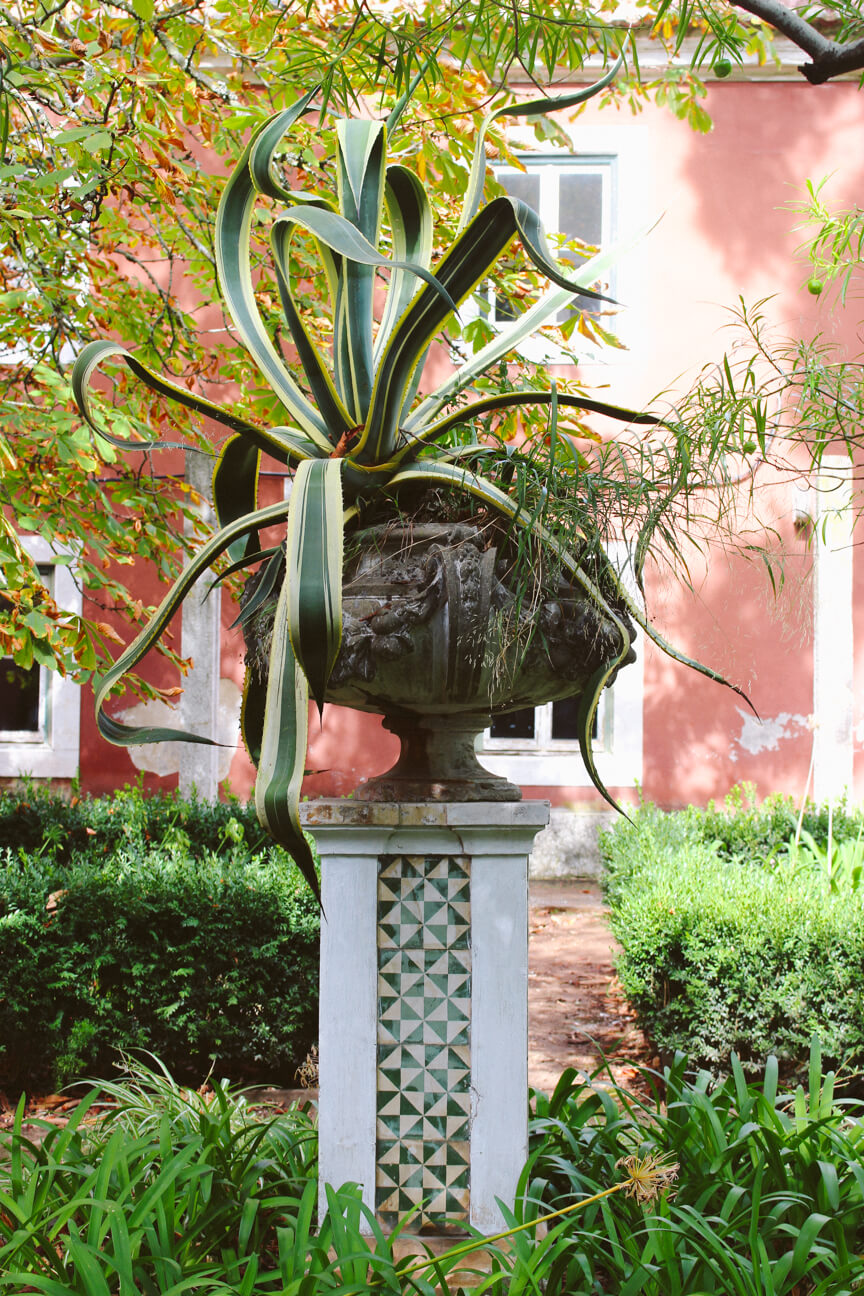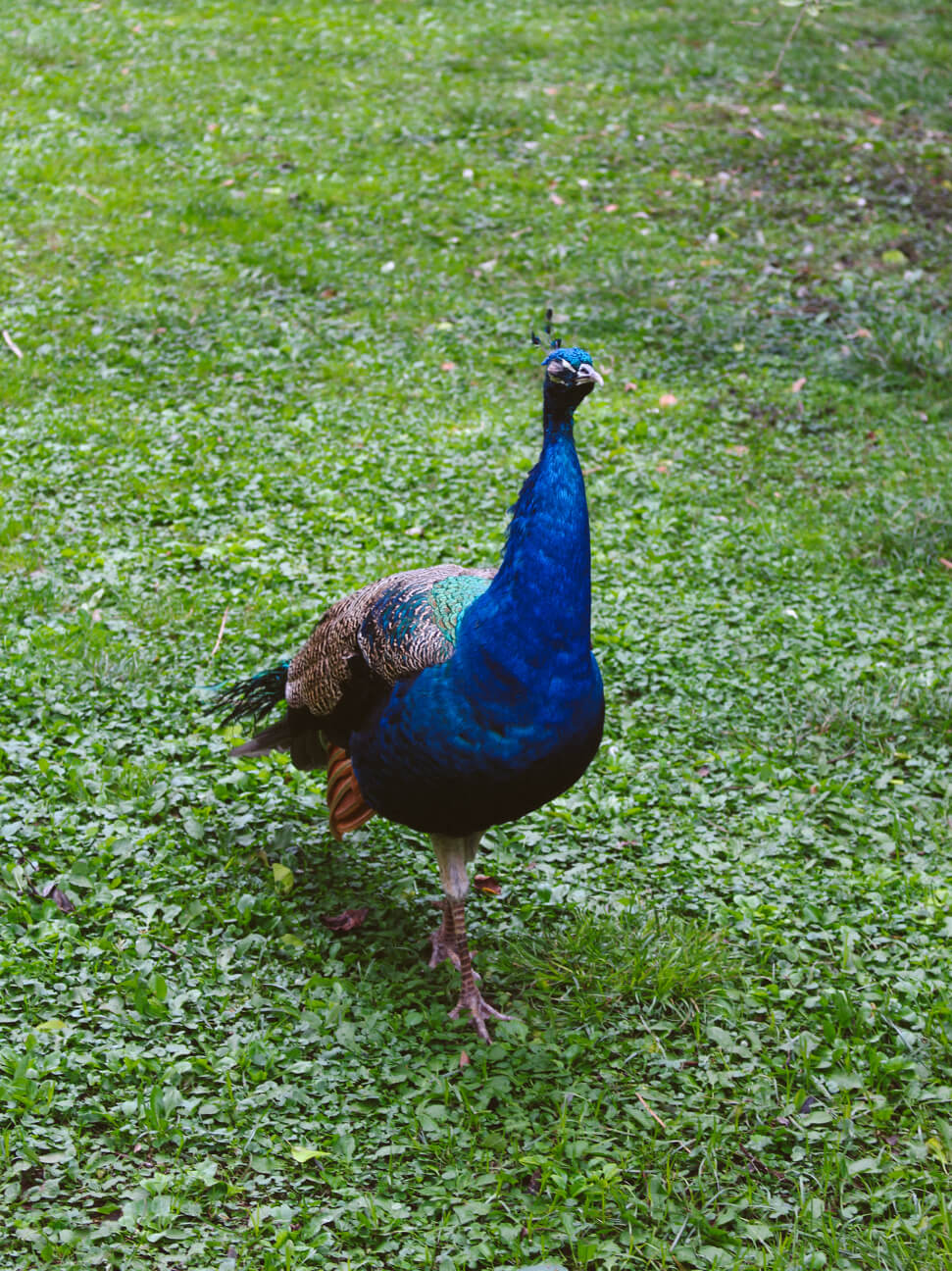 So although Belém is usually only a quick stop for most tourists, it was such a lovely spot to spend our first day of our honeymoon. It was not super touristy and everything was within an easy walking distance. Our hotel, Altis Belém, was right on the harbor and the perfect place to relax. We were welcomed in our room with their own house-made pasteis, and they continued to treat us throughout the day with surprise cookies and chocolates. Our honeymoon was off to the loveliest start and it only got better from there. Next up… Lisbon!