Can you imagine what your life would be like if your job was to make and sell craft marshmallows?… I think it must involve a whole lot of s'mores and smiles (I obviously try to alliterate whenever the opportunity presents itself)! Aside from that though, Malvi Marshmallow Confections adds finesse to a treat we've always known to come out of a huge plastic bag. For the better portion of our lives, marshmallows have been a throwaway food relegated to act as a sugar filler, just a topping. Malvi, on the other hand, takes them to a level we've never been able to dream of.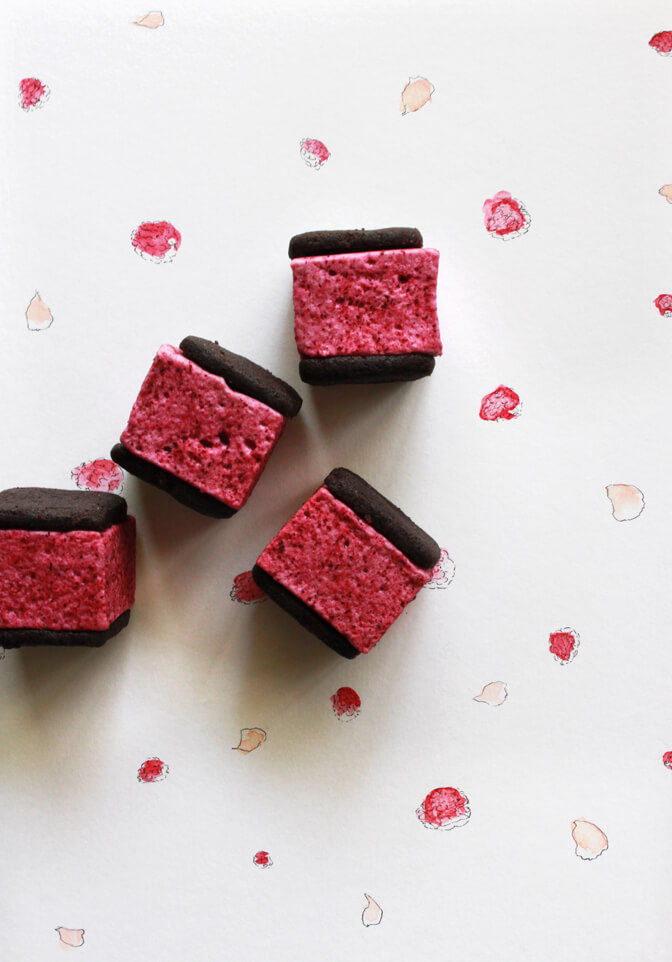 Inspired by the wonderful simplicity of their flavor origins, I decided to doodle and paint around these little confections. I only wish the quality of these pictures was a little better! We've got chocolate mint, vanilla, and raspberry hibiscus…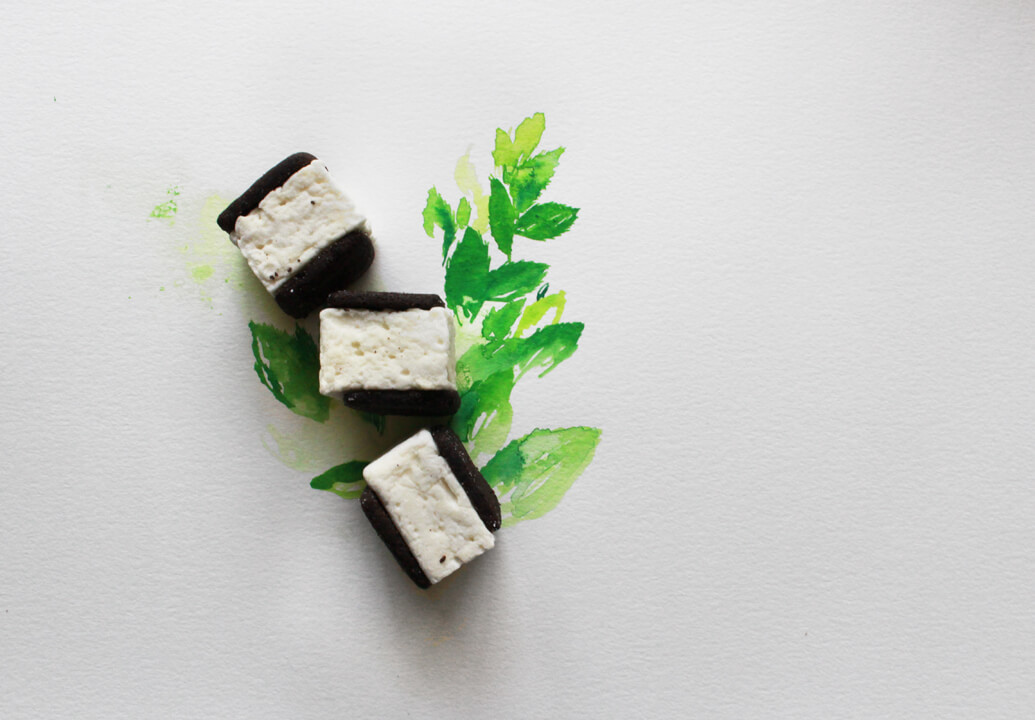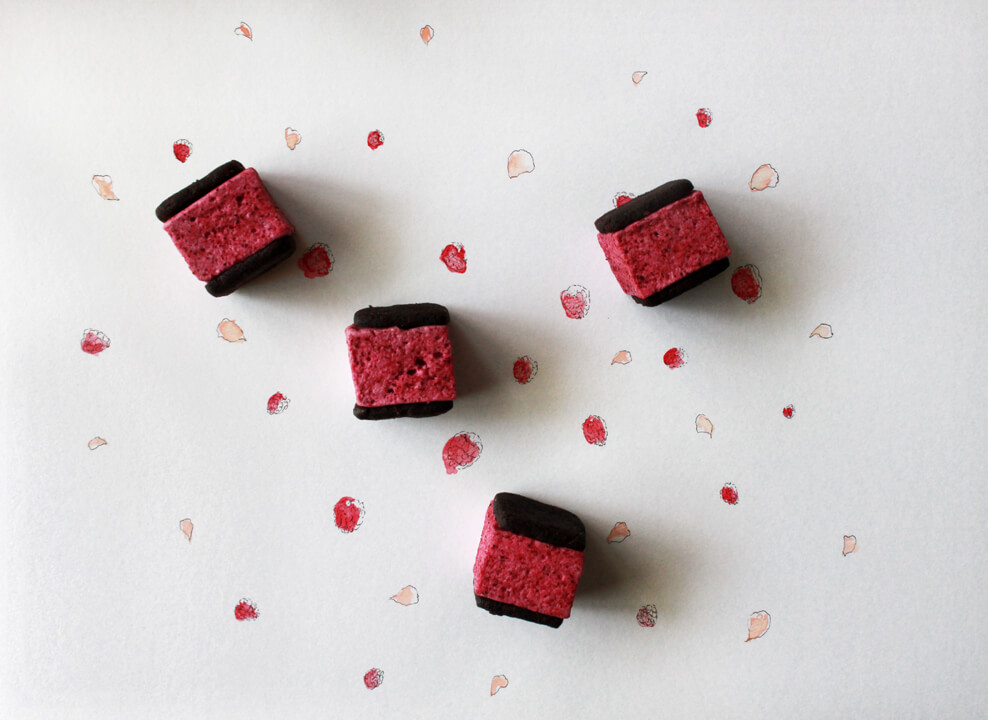 If you haven't gotten the chance to try this pillowy goodness.. get you some!