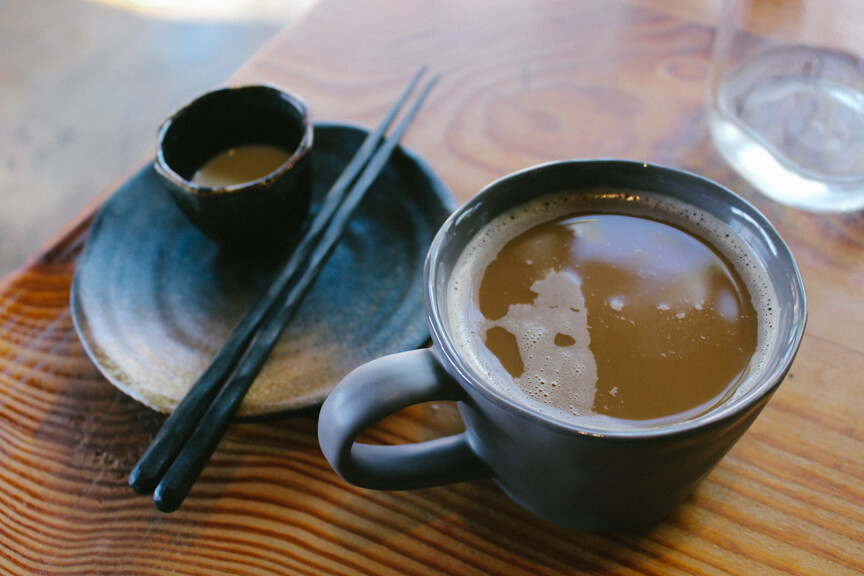 Alright, alright. Let's get something clear! People think I eat out ALL the time and try new stuff ALL the time and it's simply not true. Now that food bloggers and food instagrammers abound in the ATL, I am 100% certain that I am right in this respect. When I go somewhere new, it takes effort. I've settled into a comfort zone for most types of food so I have a mile-long list of places I want to try. Thankfully I finally made it (thanks to some good friends) to Brush Sushi Izakaya in downtown Decatur for brunch! Brunch? Yes, Sunday brunch at Brush Sushi.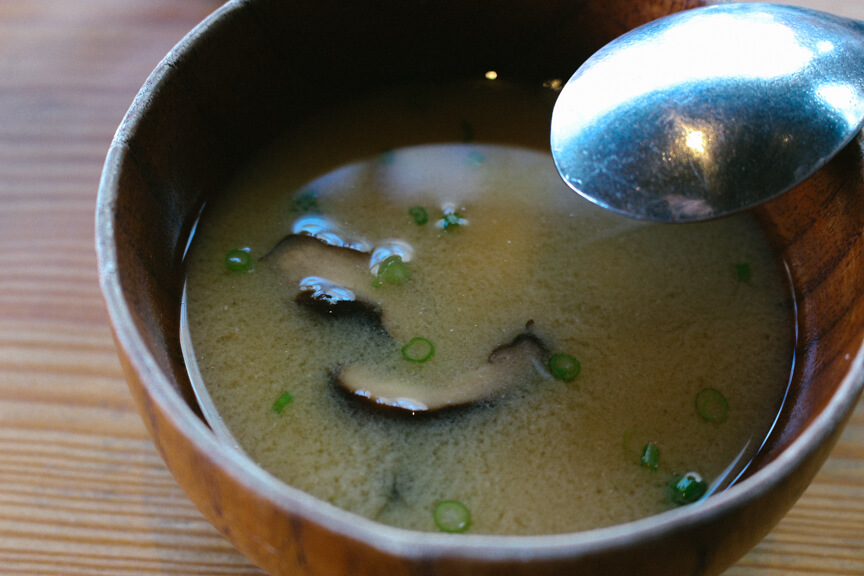 Another thing people think is just because you're Asian means you're an expert in all Asian cultures or foods. Also not true. I don't know what I don't know; all I know is what I like! I've been intrigued by Brush's brunch for quite some time via social media – the menu is a little intimidating but I knew if I went hungry then I'd definitely find the right stuff.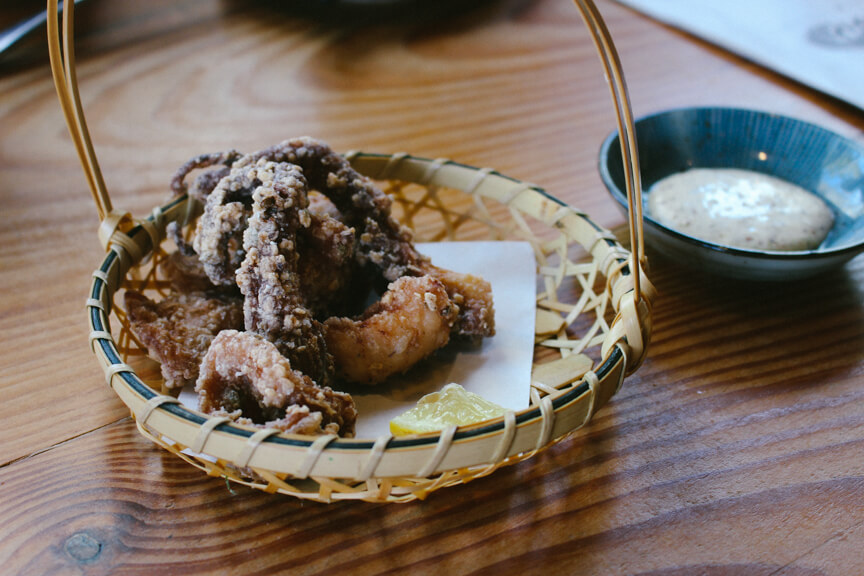 Fried octopus? Delicious. Maybe not my favorite preparation of octopus (because come on, have you had the Optimist's octopus?) but still cooked well and tasty. The next dishes though were my favorites — katsu don, the matcha french toast, and the souffle pancakes. The Katsu Don is a bowl of fried pork cutlet with egg and green onion. Simple hearty and really tasty; I'd actually much more prefer this for dinner on a cold night though. So comforting!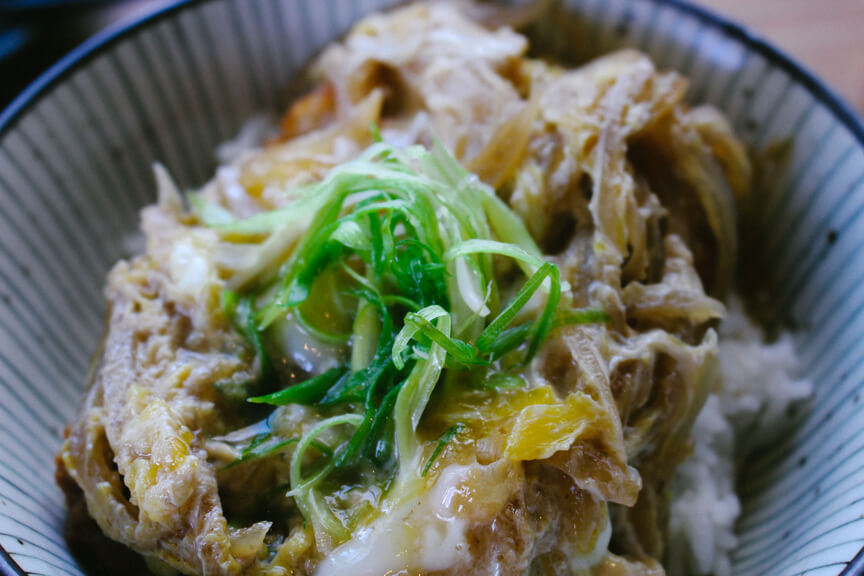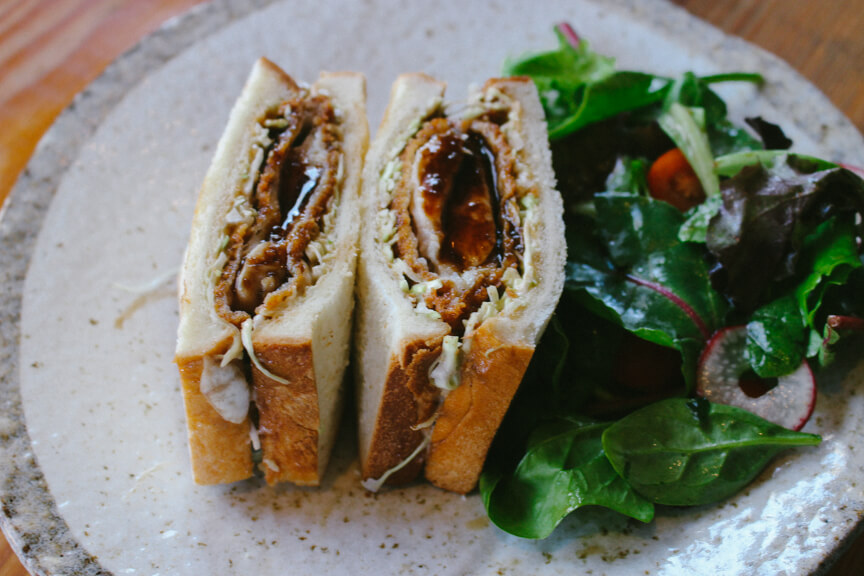 Ben got the Katsu Sando which essentially is a fried chicken sandwich. This was probably our least favorite out of everything but given the bar set by the best dishes, this doesn't mean it was bad! It was just a bit too saucy and sweet for our particular liking. We were missing the crunch of the fried chicken.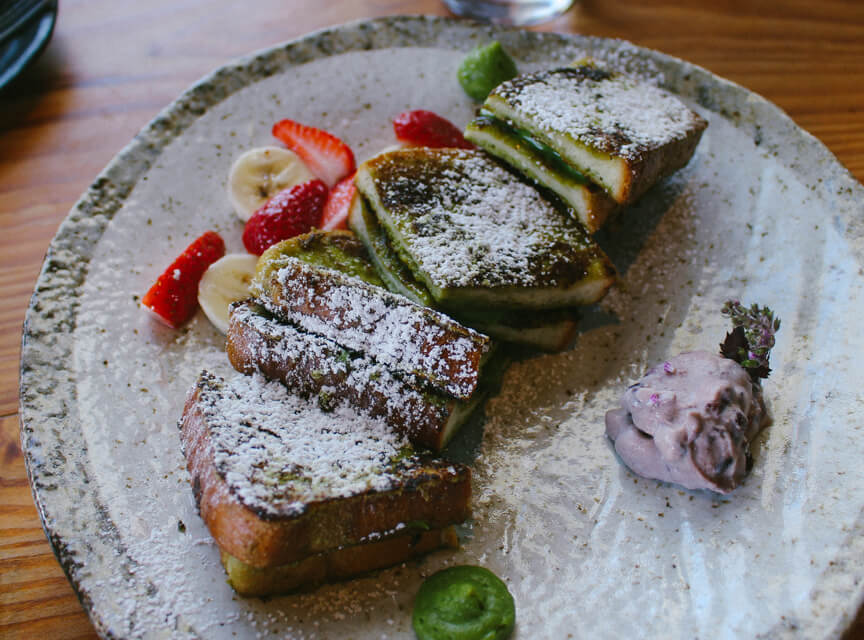 The hands-down standout dishes were the brunchiest of everything – and on the sweet side! Matcha french toast was lovely, cut up into easy-to-eat-with-your-hands portions. The sweetness of this was balanced by the matcha so it was just a nice treat that I don't think I've had anywhere else? Same goes for the souffle pancakes which were AMAZING. AMAZING. So fluffy, not too sweet, simply a delight all around.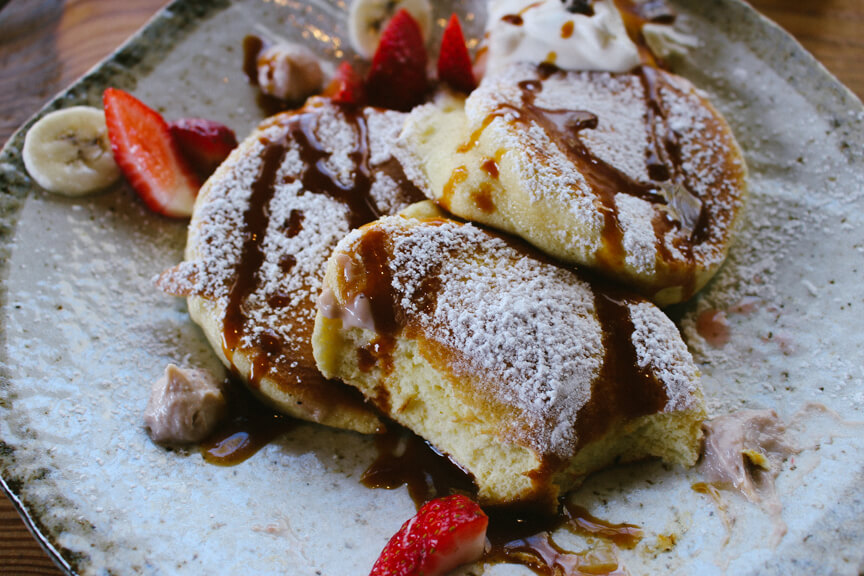 Final verdict? A good brunch! Perhaps not the most versatile, but I think if you're in the mood for a particular dish (ahem – souffle pancakes) then by all means. There wasn't a wait, it was low key and easy in terms of the service. There was also a variety of ramen available but we didn't sample those. So given that it's kind of a drive and kind of a specific type of a brunch, I don't think I'd be going there too often. I also feel that the menu skews very hot, as in a lot of the dishes and also the miso soup are dishes I'd prefer when it's cold outside – but that's just a me thing. Either way though, it was a treat to have a different kind of brunch experience. Definitely worth another visit.